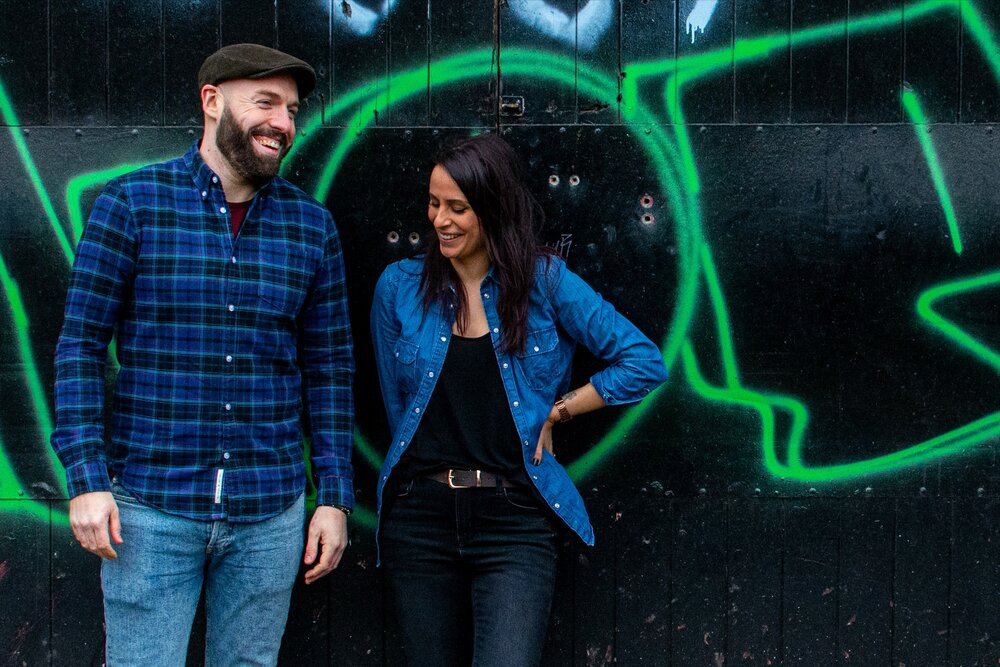 Start Up Of The Week: Elementary Scents
Judy Nadel ・ 01 June 2020
"Elementary evolved out of our love for nature, art and all things a bit different… We wanted to allow people to experience the benefits we get from actually being in nature wherever you are."
As part of our efforts to support plant-based start-ups as much as we possibly can during this tough time, we are going to be shouting out a business each week and promoting them on our blog, social media, and business newsletter!
The start-up of the week is the natural unisex perfume brand Elementary Scents. Founded by Becky and Steve, Elementary Scents create wonderful scents made from bold botanical ingredients.
What is the story behind Elementary?
Elementary evolved out of our love for nature, art and all things a bit different.
Nobody was doing perfume or aftershave in the way we wanted to see it done, so we started from the ground up and built a product and a brand that we wanted to see in the world. We've incorporated all our weird tastes and our values so we feel everything about Elementary really does truly represent who we are and what we're about.
I suffer from a few mild skin conditions (Steve) and over the years I had been gradually switching up my cosmetics with more natural products with great effect. I had tried a few natural fragrances but I found them a bit bland, weak and just generally a bit boring.
I had another small business at the time and had a bit of time on my hands so I decided to go all in and see if I could create the kind of scents that would do it for me. I bought on board my best pal Becky and it's been a crazy exciting adventure ever since!
All your ingredients are natural, how did you go about sourcing and creating these 3 signature unisex scents?
Working with and sourcing natural ingredients is far more challenging than the usual synthetic ingredients used in most perfumes and aftershaves, but we were of course absolutely adamant from the outset that we wanted to use and create all-natural fragrances for lots of reasons. When you smell something natural, there's a certain authentic "realness" about it compared to synthetic scents. We wanted to allow people to experience the benefits we get from actually being in nature wherever you are. So, our scents are far more personal in that way.
We also wanted to show that it was possible to make big, bold fragrances that actually last using only natural ingredients. This heavily influenced the kinds of notes we chose and the high concentrations we use.
We designed the concepts for each scent and then worked with an independent professional perfumer (rather than one of the big perfume companies) to help us bring our vision to life. Over many many months of tweaks and changes we'd created our first three scents and fallen head over heels in love with each of them.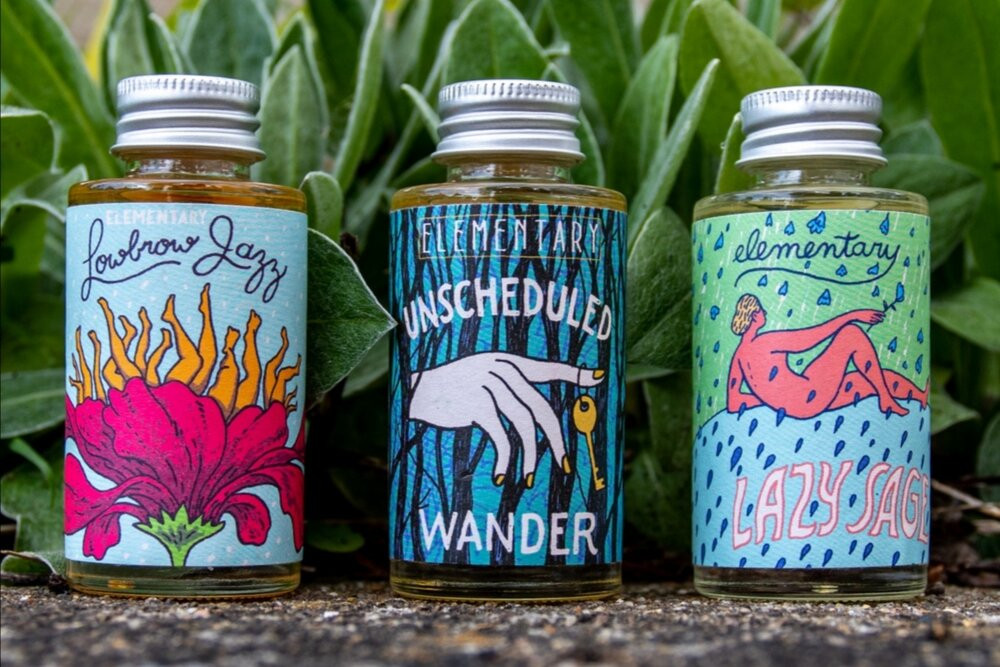 "All of our fragrances are so focused on the experience. We have done a lot of work crafting and designing that experience during the scent creation phase."
Can you talk us through the process and inspiration behind each of the scents?
Our core range includes 3 scents that are all wildly different and contrasting. It's so cool to find out which scents resonate with different people.
Each scent represents a really considered experience that we carefully crafted. Obviously being all-natural, each of the scents also have natural aromatherapeutic qualities that add to the experience.
We describe the scents in quite an unconventional way, trying to avoid the overly flowery language often used to describe fragrances. We wanted them to be creative, but real.
Unscheduled Wander is full-bodied, aggressively agreeable, deeply woody brew with a warm, smouldering, burnt undertone, softened by a hint of fresh forest flowers.

Lowbrow Jazz is a sharp and unsubtle burst of spice followed by hefty wafts of musty earthiness, giving way to a light, sweet, slightly fruity incense hit.

Lazy Sage is a herbaceous sensation. Fresh green foliage with a relentless undercurrent of smooth florally spice and a slight tinge of citrus to top it off.
Your typical scents are designed to appeal to the masses but we're just not into that concept. We wanted our fragrances to be a bit more challenging and interesting. For most people who try them, there is normally one that absolutely jumps out as the favourite and there might even be one that really doesn't appeal… but that's ok! It's good that we all resonate with different smells and enjoy different feelings.
Also, because the fragrances are all natural they evolve more over time so the first impression is not always the one that sticks.
All your bottles are fully recyclable, do you have any tips for how consumers can reuse their bottle?
Yes, one of the things we really wanted to do was make all of our packaging as zero-waste as possible, so we designed a bottle with an atomiser that unscrews and can be reused.
The bottles are glass so can easily just be fully recycled once the atomiser is removed, but we think our bottles look pretty cool and feature some awesome artwork so we encourage people to keep them and reuse them. They come with an aluminium screw cap too, so they can be used for storage, or as a little flower posey, to stand your incense in… whatever really!
You work closely with the art community to create eye-striking designs. What steps do you take to research, connect with and brief the designers on interpretation of the scent?
When we very first started out we decided we wanted to make Elementary really represent our artistic tastes. Pretty much all of the other fragrances out there all use the same kind of flowery, elegant, luxury or minimalist design and all that stuff is just so far away from what we're into.
We were lucky enough to be able to work with one of our favourite artists from the States, Leslie Herman, who designs all kinds of stuff, including beer. We wanted to apply that aesthetic to perfume in a way we had never seen been done before.
It actually works amazingly well because all of our fragrances are so focused on the experience. We have done a lot of work crafting and designing that experience during the scent creation phase, so we were able to provide Leslie with lots of supporting information about the concept behind each scent. After that initial brief, we let him do his thing and gave trust to the art. We think the results speak for themselves.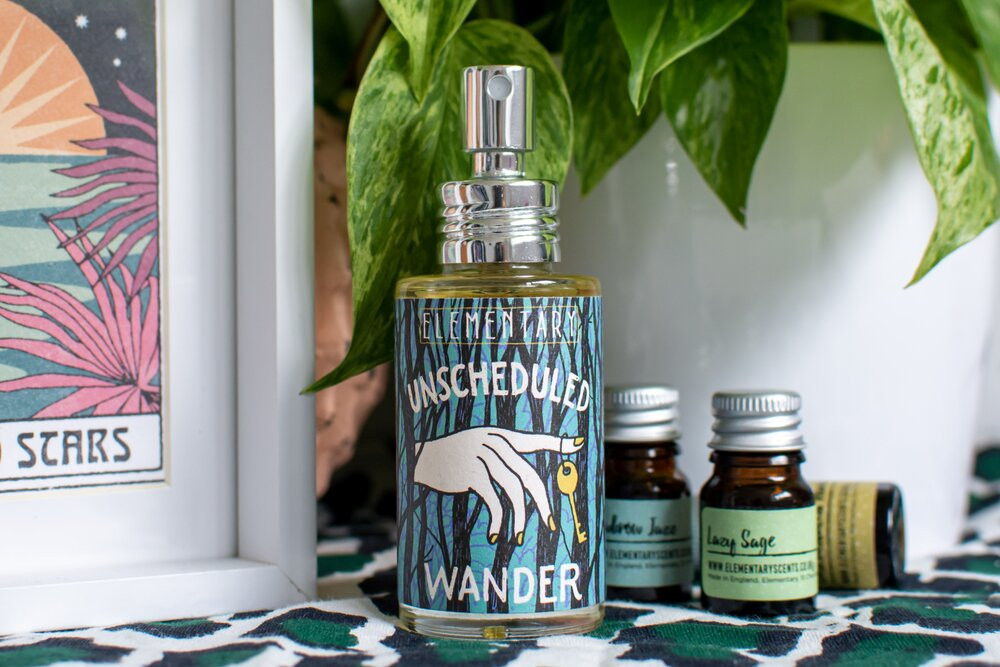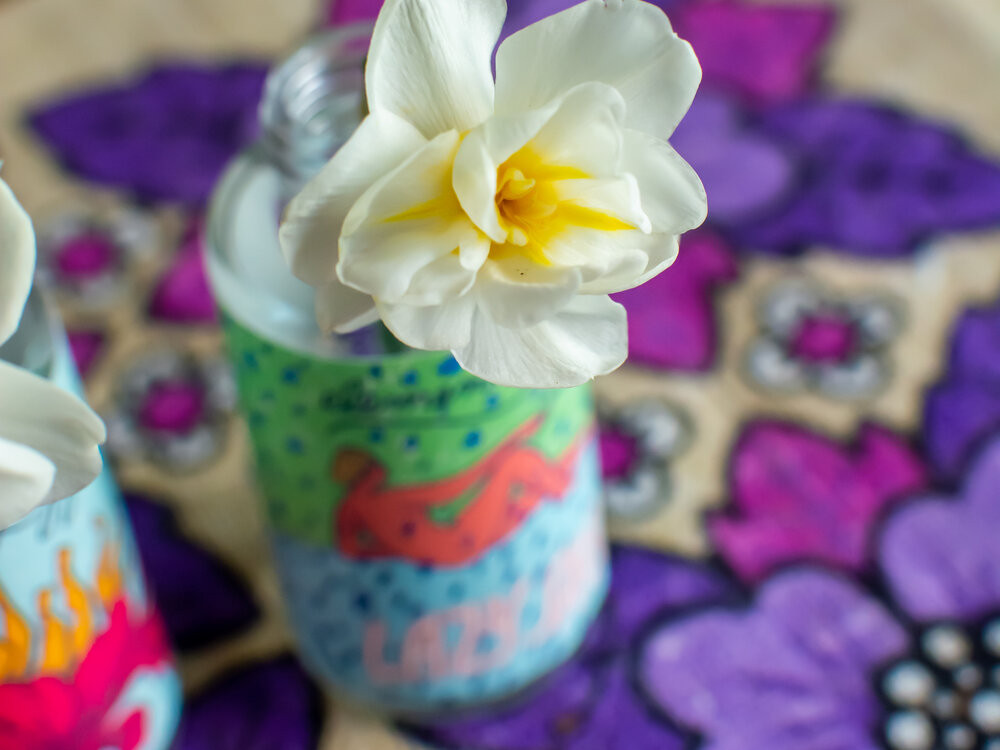 "Breaking the convention, in terms of ingredients, packaging concepts, style etc. definitely presents its own set of challenges. That was the whole reason we created Elementary though, to do things wildly different, so all the challenges have been fun and satisfying to overcome."
What importance does brand image and design play within the consumer buying behaviour for Elementary Scents?
Just like any brand, we use our visual identity to try and convey who we are and what our brand is all about, so getting this right was such a key thing. It was essential that we could show how our scents differed from all the other stuff out there. We realised that if we could do this well and really use the artwork to both capture the imagination and convey our personality then it would help people discover and try the fragrances for themselves.
Especially being an online only operation selling smells… it was super important for us to focus a little heavier on the visuals to help convey the messages and the concepts.
It has most definitely helped us gain traction and stand out in the very early days. Whilst it's a big part of what we do, and we do it because we're so passionate about it, we also wanted to make sure that our visual identity wasn't all we were about. That's the thing that hopefully piques people's interest that what we're doing might be something cool, interesting and different, and that they might want to check it out, but then the real substance (the actual smells) is what hopefully makes the biggest impact.
What are the challenges you have faced starting your own perfumery brand?
Basically our biggest challenges have been trying to do things a little differently. Breaking the convention, in terms of ingredients, packaging concepts, style etc. definitely presents its own set of challenges. That was the whole reason we created Elementary though, to do things wildly different, so all the challenges have been fun and satisfying to overcome.
So many times in the development process, the people we worked with would try and nudge us towards the norm, the more conventional "ways things are done" but we resisted and we're so glad that we did.
Creating something from scratch that represents who you are cannot be rushed and corners cannot be cut. You have to stick to your guns and stay committed to the vision. It will all work out in the end!
How has Covid-19 affected your business?
We only launched in December 2019, so this whole situation has most definitely side-swiped our plans for this year to say the least, but it is what it is and we recognise the most important thing is keeping everybody safe and saving lives.
We've managed to stay open throughout which has been awesome, but unfortunately because people haven't been going out as much they of course haven't been wearing fragrances quite so much.
The thing is our fragrances are not only created to make an impression on other people, like I said earlier, they are very personal and have great uplifting and wellbeing promoting qualities from the natural essential oils. Some people have caught onto this idea which is great, but generally people are wearing less in the scent department at the moment.
What are your future plans and dreams for Elementary Scents?
The recent Covid-19 situation has of course drastically impacted our plans and our vision for this year but we're confident we can get through it and come out the other side even stronger. These kind of situations force you to be creative, try new things and become more resilient so we'll keep pressing on and take the positives from any negative situation.
Our big plans haven't changed, they've just maybe been delayed by everything that's going on. Our vision was to introduce new seasonal fragrances alongside our core range and this is still in the plans but it just might be a bit further off into the future than originally planned. But that's ok, everything happens for a reason and we will keep on enjoying the journey and making the most of every second working on creating something we're ridiculously passionate about.
Written by co-founders Becky and Steve!