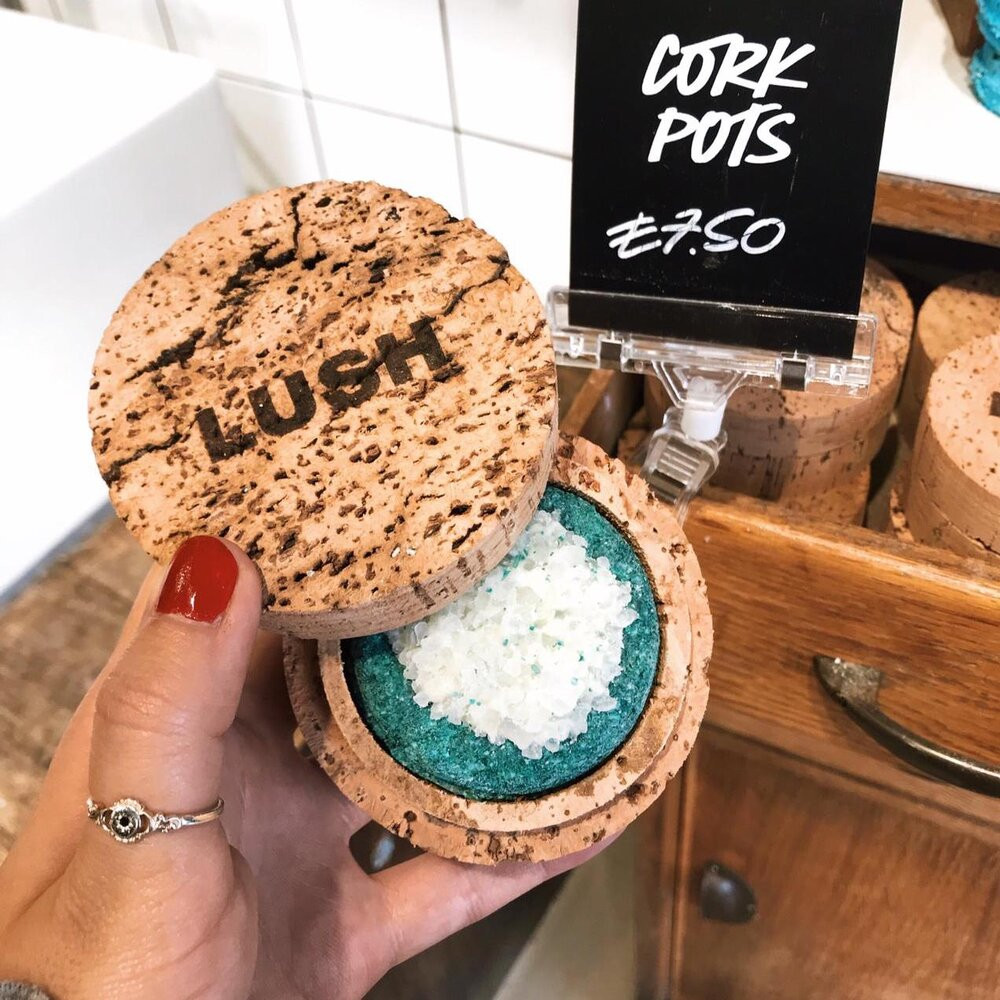 5 Products Revolutionising Sustainable Beauty
Jenny Edwards ・ 25 November 2019
Guest Article Written by Thomas Johnson and Nicole Whittle, Vegan Beauty Girl
As veganism continues to gain popularity and people are becoming more environmentally conscious, more and more companies are jumping on the bandwagon and bringing out an ever-expanding catalogue of new 'vegan & sustainable' products - especially in the beauty industry. As this trend continues, green- washing is becoming rife, so it is more important than ever to celebrate, support and promote the brands that are leading positive change for the sake of positive change (rather than playing catch-up for positive profits).
The Lush Cork Pot
Lush have been at the forefront of the packaging revolution for a long time, they were among the first big cosmetic companies to offer their customers "naked" and refillable products to make it easier for people to lower their impact on the environment. They have been one of my favourite shops for years now, not just because their products are amazing (which they are!) but because they're always looking to improve - and in doing so they raise the bar for less progressive organisations.
Lush's latest innovation is a prime example and it's something I absolutely adore. The Lush Cork Pot is designed for transporting all those gorgeous naked soaps and bath bombs. Not only is cork wonderfully versatile (anti-bacterial, fire-retardant, water-resistant, flexible, strong, easy to work with) it's also compostable - so you can easily dispose of it responsibly when the day comes.
As if all that isn't enough, the Cork Pot isn't carbon neutral - it's carbon positive! One pot removes 33 times its own weight in carbon dioxide - achieved through the growth of the cork oak trees, the bark of which is harvested for the raw material of the pots. Incredible right?!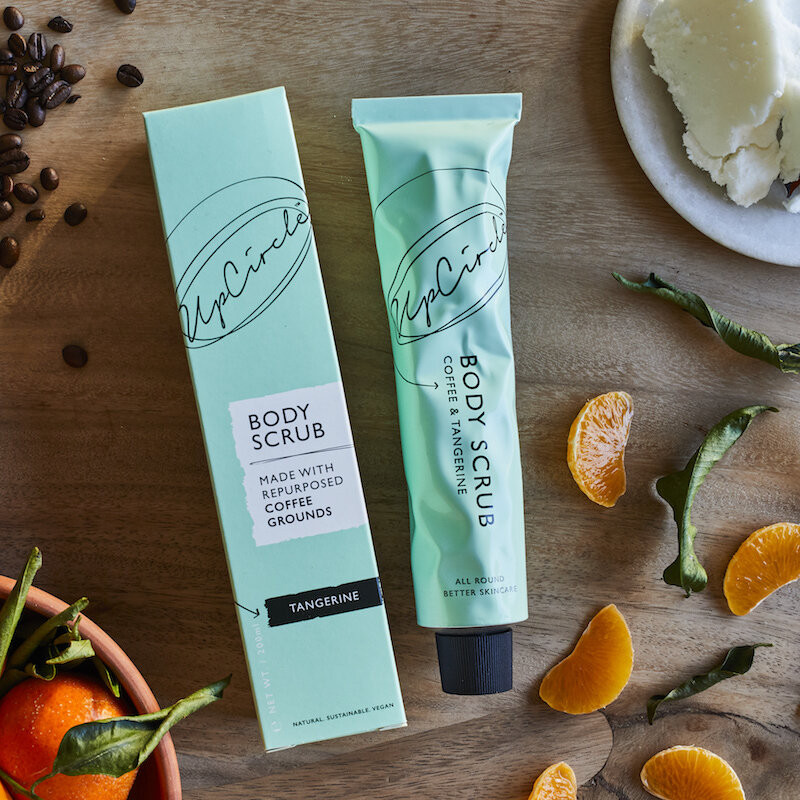 Upcircle Body Scrub
Upcircle is the brainchild of brother and sister William and Anna Brightman, who are on a mission to rid the world of unnecessary food waste by turning our leftovers into beauty products and essentially promoting a circular economy. They started by taking used coffee grounds (which coffee shops often have to pay to dispose of) and creating a natural body scrub. You'd be amazed at how much the aroma alone can wake you up in the morning!
Since Upcircle's launch in 2016, I've seen a huge rise in the amount companies upcycling food waste into cosmetic products. If you ask me, that makes them certified trendsetters and I bet there's plenty of companies out there saying "why didn't we think of this before!!"
Whilst I love all of Upcircle's products, I decided that it would only be fitting to choose their debut body scrub for this list. The product that started it all and got so many other brands following suit - a true revolutionary (or vevolutionary!)
What else do they do? Well, they pretty much tick every box on every eco-beauty warrior's list by being vegan, cruelty-free, palm-oil free and using 100% recyclable packaging.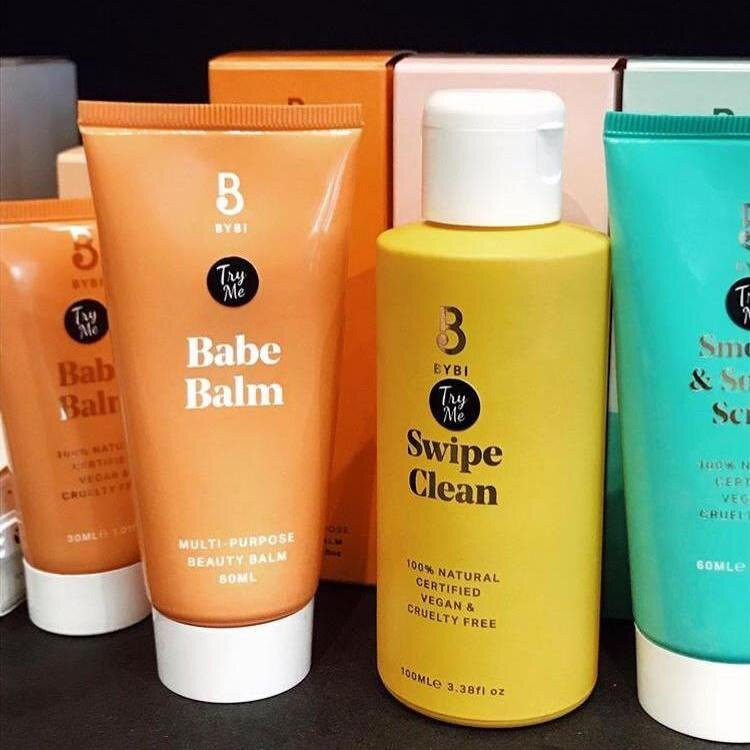 The BYBI Babe Balm
BYBI was founded by two former beauty bloggers, Elsie & Dominika who started their journey by documenting how they swapped everything in their makeup bag with all-natural products. This included making their own products from food when they struggled to find what they were looking for on the high- street.
What I really love about these two (other than being fellow bloggers) is that they have firmly built a business around their beliefs. All their products are certified vegan and cruelty-free and if all beauty brands cared as much about the world as these two, it would be a better place.
It was really difficult to select just one BYBI product for this list (as I'd love to just throw in the whole company!) but I believe that the Babe Balm really stands out for its ingredients and packaging.
It's full of renewable ingredients (which are grown in abundance without heavy labour or energy demands), uses fair-trade shea butter and the packaging is made from sugar cane plastic. This is not only recyclable but is produced through a carbon-neutral process and can even be degraded at industrial composting facilities.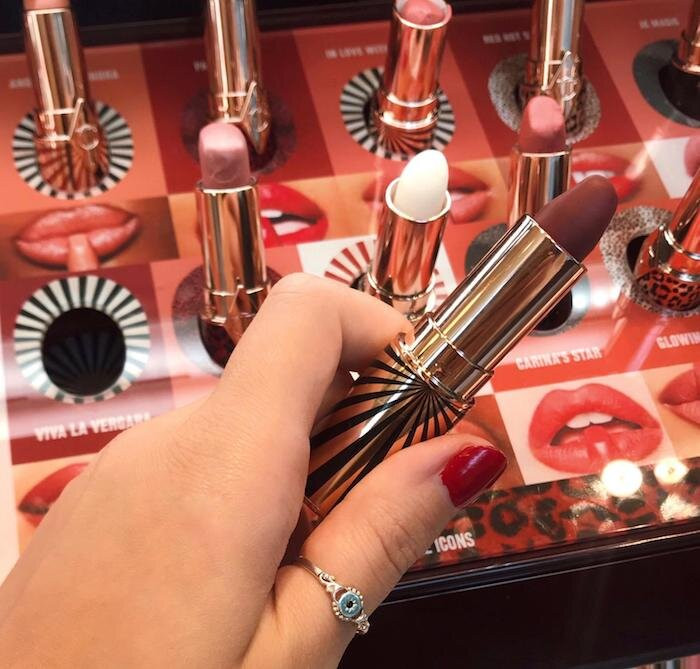 Charlotte Tilbury Refillable Lipsticks
Most people have heard of Charlotte Tilbury and I doubt neither she, nor her brand requires much introduction. Whilst the London born makeup artist may not be famed for sustainable or ethical beauty, I'm really impressed with the introduction of a refillable lipstick collection to what is considered a luxurious brand.
By doing this, she's showing the world that sustainable beauty is more than just an underground movement. This will do wonders for educating the general public of the ways in which we all need to be a little more mindful of what we're buying. Hopefully, following the success of this range, she'll continue to work sustainability into other leading products of hers whilst inspiring the beauty industry to follow her lead.
All Charlotte Tilbury products are cruelty-free and many are also vegan. In the past, her vegan products have always seemed #accidentallyvegan but with this range it's felt very intentional - she's even replaced beeswax with a vegan alternative. Furthermore, the lipsticks (and the refillable casings) are all absolutely stunning. Of all the beauty products out there, lipsticks are my favourite (they're practically my vice!) and I can't wait to treat myself to a bit of Viva La Vergara.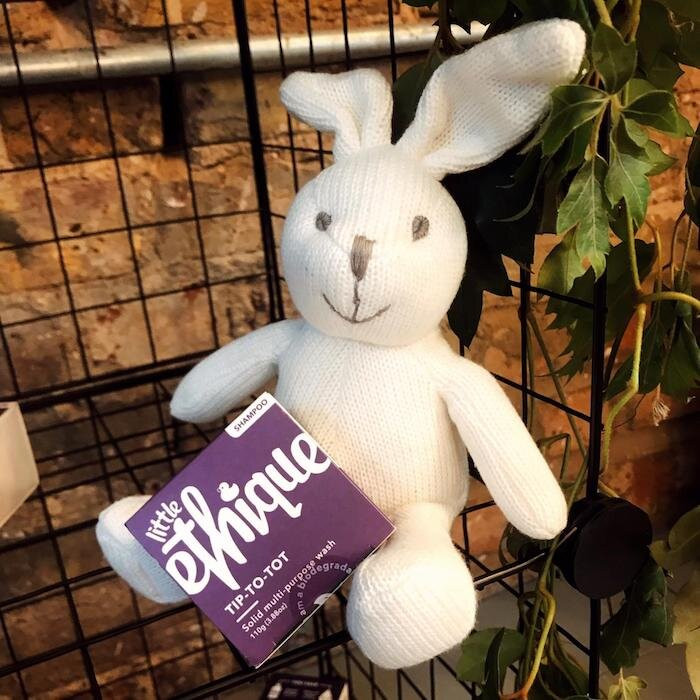 5 Tip to Tot, Ethique
Ethique are a plastic-free brand and relatively new to the UK. Not only do they exile plastic from their products, the packaging they use is compostable, including the packing tape, meaning that nothing needs to go to landfill!
I've been blown away by how extensive their range of solid products are. Their shampoo, conditioner and cleanser bars have been specially formulated for different skin/hair types - much better than the classic 'one size fits all' approach.They even cater for babies... and for dogs!! It's incredible to see that you don't have to compromise when choosing package free options - you can find a product perfect for you and your whole family.
The hero product I've chosen to highlight is their Tip to Tot bar which provides a package-free and multi- purpose product for little ones - a market often exploited with infinite products for families to splurge on. I'm not a mum myself, but this really is an underdeveloped market (entrepreneurs take note) and I think it's important for everyone to have access to earth-friendly products - no matter what their age.