Invest in plant-based and cell-based startups
Get access to hundreds of plant-based and cell-based deals every year with our unique deal flow tool.
It's widely reported that Alt-protein has seen a record $3.1 billion investment in 2020. Cell-tech saw six times the amount of capital raise than in 2019. The time is now to invest in plant-based or cell-based startups. We have the fintech and software to support investors in finding and managing deals!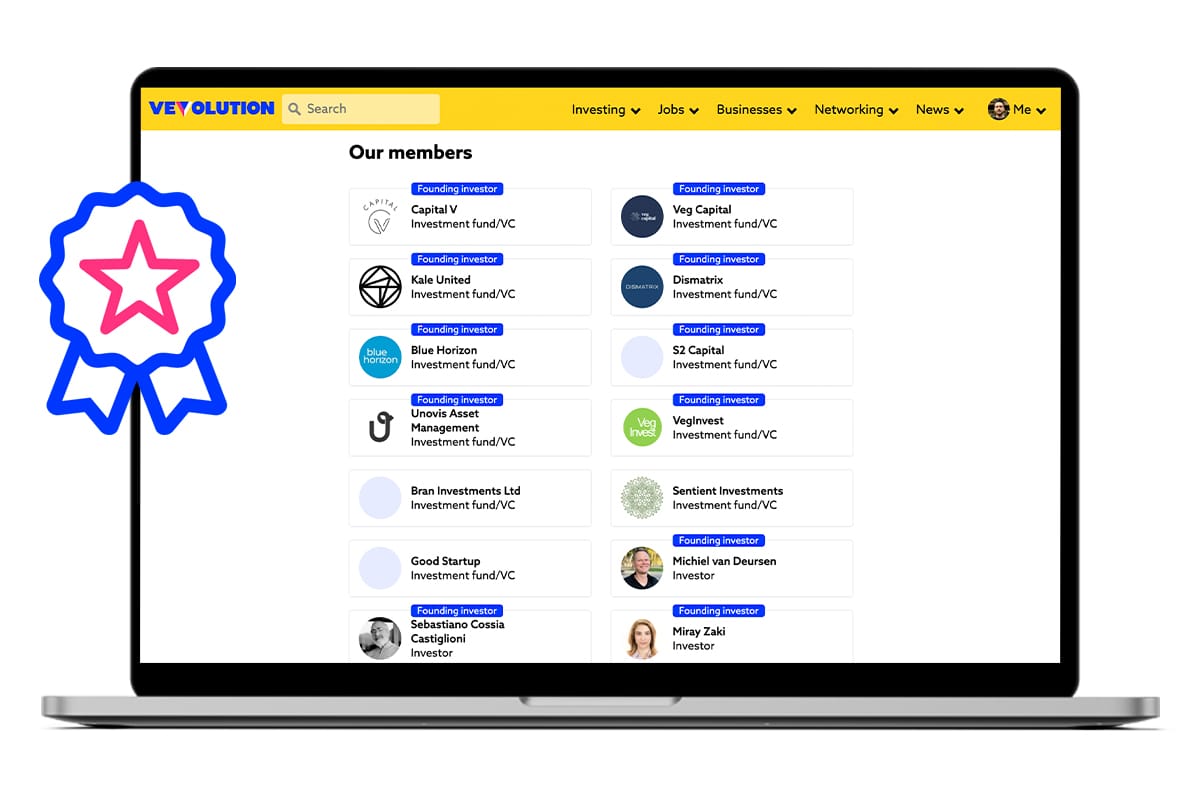 The Vevolution Investor Membership
The Vevolution Investor Membership is a unique opportunity to discover and back the next generation of plant-based and cell-based businesses radically transforming the global economy.
Our investor members
The Vevolution investor members come from varying professions, backgrounds, and geographical locations. Our investors are some of the leading VC funds from across the world, and are also up-and-coming angel investors who are looking for the next Beyond Meat.
Our unique deal flow tool
Are you tired of the laborious work needed to find the newest plant-based and cell-tech investment opportunities? Our deal flow tool is continuously improving technology that allows you to access hundreds of new deals every year, co-invest alongside leading funds from across the world, instantly chat with startup founders, and so much more!
Investing with Vevolution is easy
2. Join membership
Fill out the required information and submit your payment to access our Investor Membership.
3. Access deal flow
Once you finish signing up, login to your account and hit "my deal flow" to access hundreds of investment rounds from across the globe.
4. Filter & select
Filter rounds by revenue, stage, new rounds, category, country, and more. Find exactly what you need, and nothing more. Select rounds you are interested in.
5. Chat & Co-invest
Use our instant communication tools to chat with founders in real-time. Co-invest with other investor members easily.