Fundraising for a kinder future
Are you working to remove animals from the supply chain? Add your investment round to Vevolution, and start matching with mission-aligned angel investors and leading VC funds from around the globe.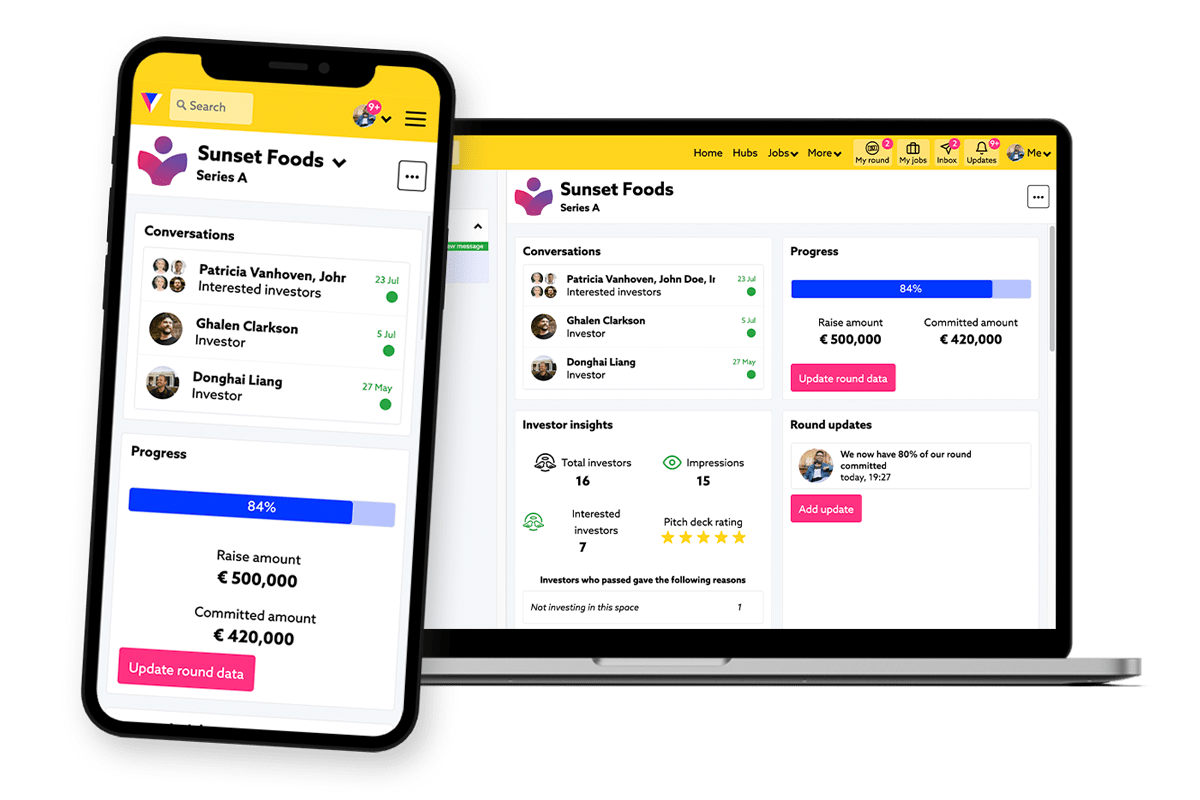 Apply for funding
Vevolution's community of investors and technology makes it easier than ever to invest in plant-based and cellular agriculture from around the world. If you are fundraising you only need 10 minutes to upload your open investment round information to Vevolution. Start matching today:
Vevolution Collective: Funded Startup Success Stories
The Vevolution investment platform has fueled funding into game-changing startups from around the world. Plant-based, precision fermentation, cellular agriculture, and next-gen materials companies have received investment from our investment platform to continue building a better future.
Features & Pricing
Get the most out of your round, select your subscription:
Our next-gen impact investors
The Vevolution investor members come from varying professions, backgrounds, and geographical locations. Our investors are some of the leading VC funds, family offices, and angel investors who are looking for animal-free innovations.