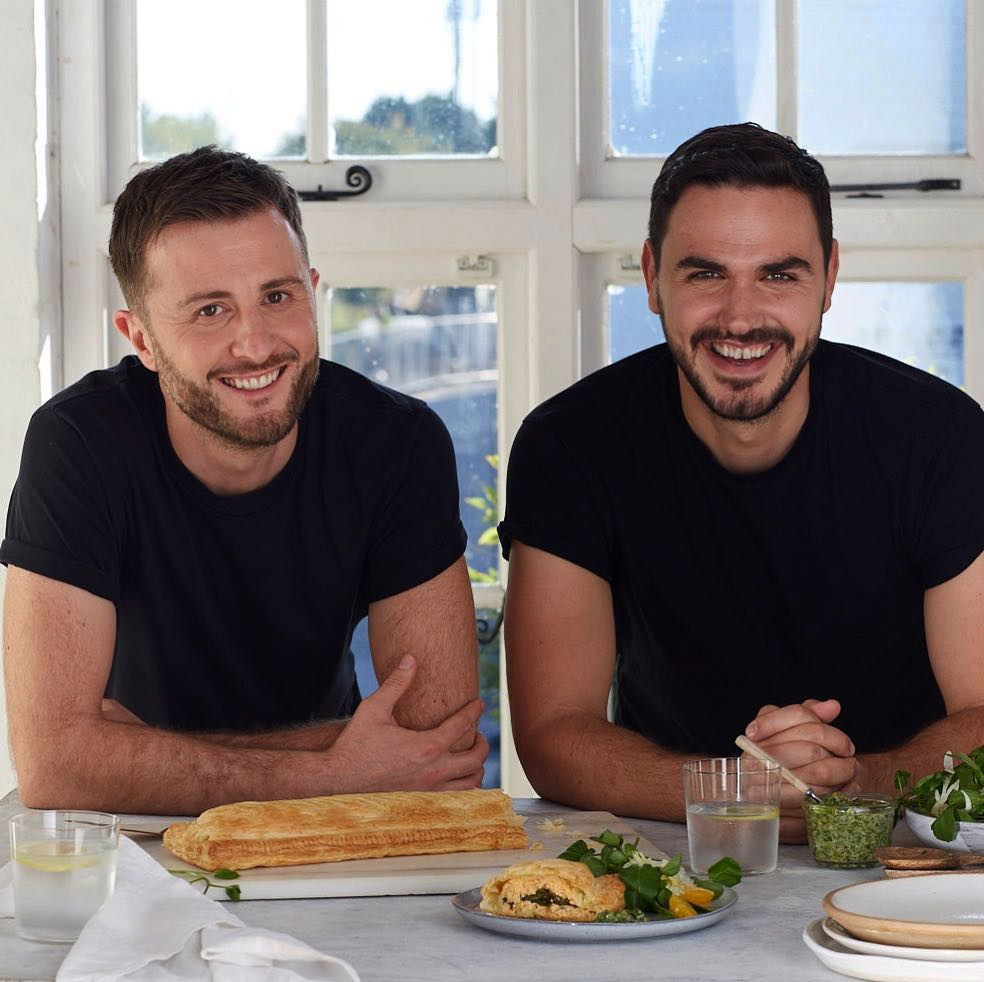 How Many Of These Vegan-Related Words Can You Define?
Jenny Edwards ・ 13 May 2019
Henry Firth and Ian Theasby are the faces of National Vegetarian Week
The 13th of May - 19th May is National Vegetarian Week, A.K.A the perfect time to eat more plants, and encourage others to do so too. We're super excited to share that our friends, Ian and Henry, are the faces of this mega week. These guys are absolute champions of encouraging the masses to eat more plants, because their recipes are so accessible and tasty.
Henry Firth and Ian Theasby said: "We are so hyped to be working with National Vegetarian Week to get more plants on more plates! It's so great to see more and more people trying plant-based food and even better to see words like 'tofurkey' entering the Collins dictionary – we never thought we'd see that happen."
WATCH BOSH AT VEVOLUTION FESTIVAL 2018
Thanks to so many passionate people, starting incredible movements like Meat Free Monday, Veganuary, etc. there are now millions of people around the world cutting out meat. Due to the increase in vegans, vegetarians, reducetarians/flexitarians there is also an increase in words related to these lifestyles.
Over the last decade there has been a noticeable increase in vegetarian and vegan-related words. People may now decide to take part in Veganuary (usage doubled since last year), prefer to cook with seitan (a fivefold increase since 2014), and choose to drink plant milk (a whopping 850% increase from 5 years ago). Hence, the inclusion of these new words on collinsdictionary.com.
Mary O'Neill, Senior Content Editor commented: "The recent increase in vegan and vegetarian-related words has been driven by the marked growth in interest in meat-free lifestyles. The words we include in CollinsDictionary.com – many of which are suggested by the users of our site – often reflect contemporary attitudes, and the shift towards plant-based diets inevitably brings a dynamic vocabulary of its own."
WATCH BOSH AT VEVOLUTION FESTIVAL 2017
New words and definitions
Veganuary - an annual event that encourages non-vegans to adopt a vegan diet during the month of January
Veganaise - a thick sauce made from veɡetable oil, plant milk, and vinegar or lemon juice, used as a vegan substitute for mayonnaise
Plant-based - using foods and materials derived from plants rather than animals
Aquafaba - water in which pulses, esp chickpeas, have been cooked, used in vegan cookery as a substitute for egg whites
Veganize - to adapt (a recipe or dish) to make it suitable for vegans
Seitan - a meat substitute made from the gluten of wheat
Veganic - farmed without the use of animal products or by-products
Veganity – another word for veganism
Vegany – resembling vegans or vegan food
Veganist – a vegan activist
Vegangelist – an enthusiastic vegan who attempts to convince other people to become vegan too
Tofurkey – vegan alternative to turkey made from vegetable protein
Sosage – vegan alternative to sausage
Buddha bowl – a meal-sized bowl filled with vegetarian food