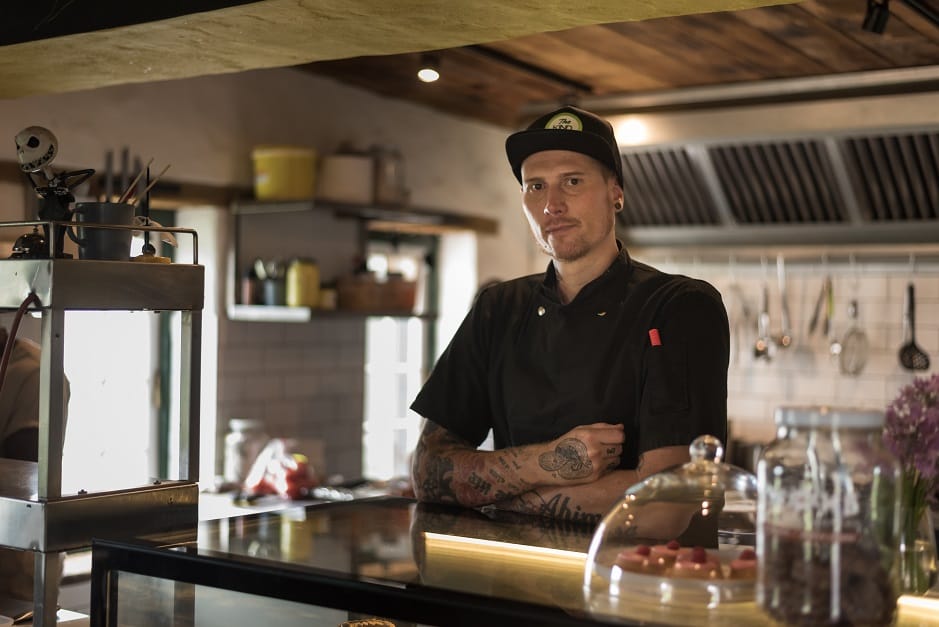 How to Shift From Restaurant to Retail - The Kind Kitchen
Erik Amundson ・ 16 June 2021
Cape Town restaurant shifts due to COVID-19 to become Africa's first Vegan Butcher
A Vevlution Exclusive: We spoke to Jason McNamara aka Jay Mac, founder and chef of the Kind Kitchen in Cape Town, South Africa about shifting from a restaurant to retail due to the challenges presented by COVID-19.

Humble Beginnings in Cape Town
In early 2018 the vision was to become Africa's first Vegan Butchery, "Where the only slaughter was the skillful slaughter of vegetables" says founder Jason McNamara. The irony of this concept was and continues to be the exact talking point, and helps spread awareness towards a kinder future for all. In 2018 it appeared that the South African market wasn't ready yet for a Vegan Butchery, so Jay and the team decided to open a 100% vegan comfort food restaurant, The Kind Kitchen. They grew from humble beginnings in their home kitchen, offering a small online menu to clients in Cape Town, via Uber Eats. By mid 2018, business grew and it was time for a bigger home, and they found a small but suitable location in the trendy suburb of Woodstock in Cape Town.
The Kind Kitchen team crowdfunded and managed to raise a modest ZAR 38,000 which helped with 1 months rent and they took off. By late 2019 TKK was already offering their vegan comfort food in two full service restaurants to thousands of customers monthly in Cape Town. Their grungy Woodstock Brewery location seated a modest 16 guests, in addition to their impressive 56 seater Constantia Uitsig wine estate branch.
A Pandemic Brings Clarity
As the world came to terms with the COVID-19 pandemic in early 2020, restaurants like The Kind Kitchen were the first to suffer the consequences of lockdowns. As founder Jay Mac shared with Vevolution, "The good news is that the pandemic gave us a clear vision of what was needed to survive the incumbent economic struggles. And so we quickly adapted, moving our core focus from restaurant to retail."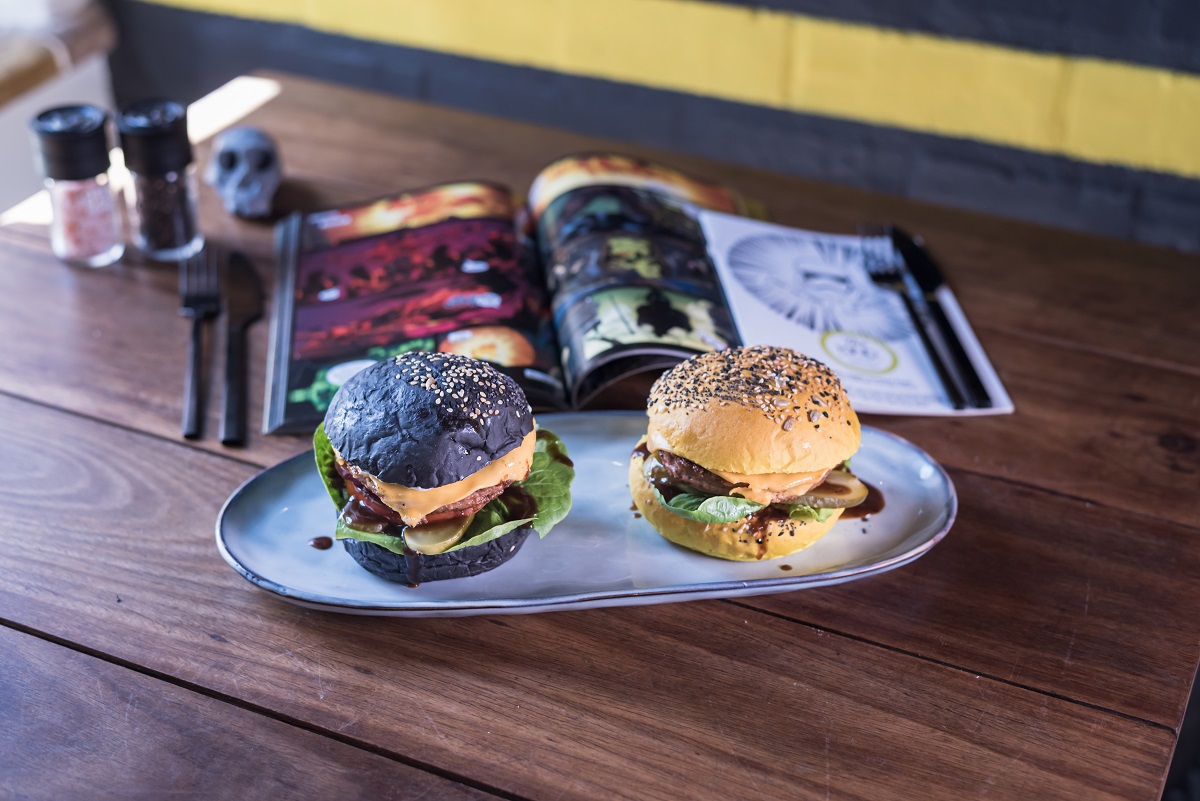 "Our online analytics tools through our social media and Shopify site guided us towards the most popular products to package and take to market. For instance our F'egg sandwich aka fake egg sandwich, is made with our Seitan bacon and gooey V'egg Yolk. This has been one of our most popular sandwiches from day one. And so we created a dry mix in which people can simply add oil, water and heat to make their own gooey Vegan Egg Yolk at home. The same ideas applied to our Gluten Free Omelette Mix, pre-made shredded 'chicken' mayo, smoked carrot lox and cashew hollandaise sauce. Ready made and conveniently packaged in jars for our customers to make their own versions of our restaurant meals at home."
Restaurant to Retail Strategies
Moving from a full service restaurant to a vegan butchery and online deli is a model that has worked for The Kind Kitchen given the current economic climate in South Africa. "It's a no brainer that offering these products in the most environmentally friendly packaging also goes a long way to gaining long lasting support from our customers. Cutting down on wasteful plastic usage and rather looking to recycled paper options or new age biodegradable packaging from plants or mycelium for our packaging needs," adds Jay.
Jay expressed that one of the best marketing tools has been Instagram. Our daily photos, cooking demos, live video cook-alongs and edited videos have all contributed to building awareness towards these new products. This has helped The Kind Kitchen gain traction with new customers during tough times. "We also noticed that customers were very keen to support local artisanal businesses, such as ours. And so, we are focusing our reach and next marketing steps at offering our core products in our local deli's, boutique food stores, and wine farms where our customers have the opportunity to pick up ready made items for a family picnic or day trip."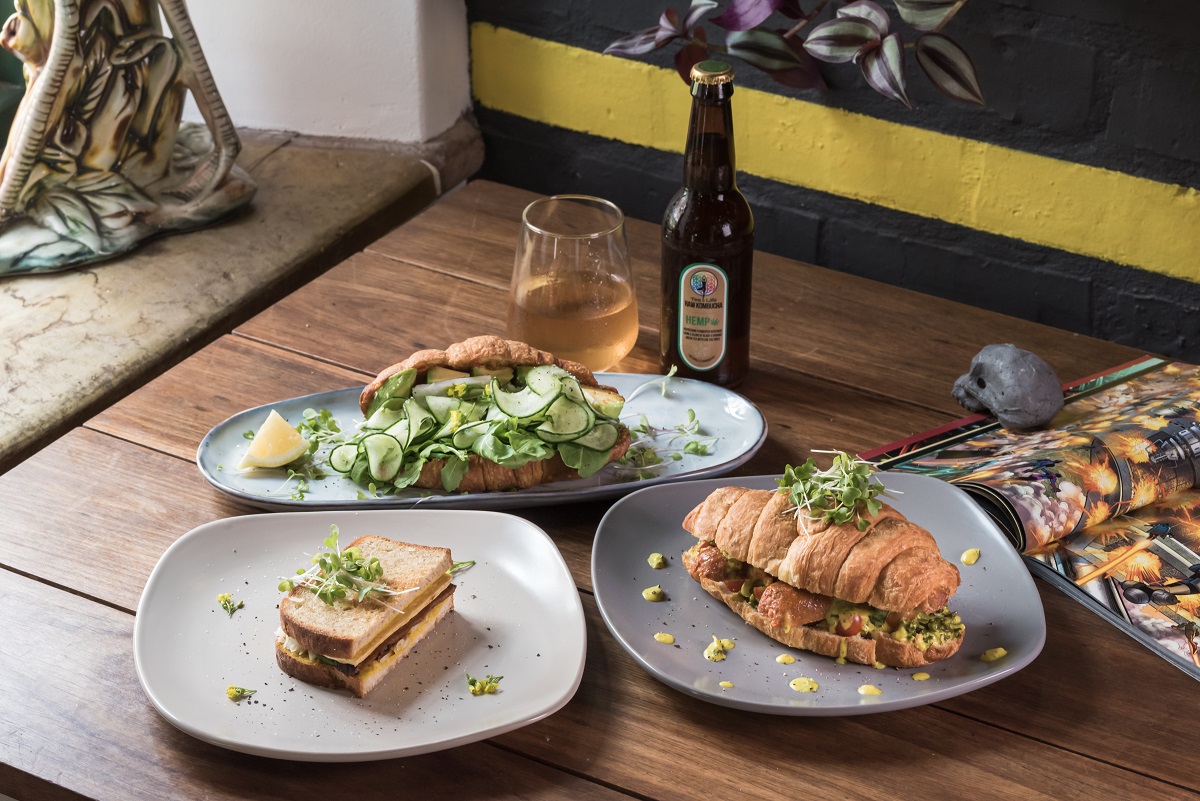 It isn't easy to completely shift your business model, but for many businesses COVID presented a new opportunity. Jay and The Kind Kitchen in Cape Town have taken advantage and pushed through. They stand alone as the only Vegan Butcher in Africa. Now their looking for an investment partner that sees their potential as a brand leader in the African market and is willing to invest their time, money and expertise to help them scale and reboot our brand and product offering.
Learn more about The Kind Kitchen
If you are a plant-based or cell-tech businesses looking to fundraise with our 40 investor members, find mission-aligned talent with our jobs platform, and connect with a community of nearly 1,000 plant-based businesses be sure to sign up your organization at Vevolution today!

Vevolution Description
It's our mission to accelerate the growth of the plant-based and cell-based economy by providing fintech solutions that enable opportunities for investors and startups.
Contact Details
For more details or to arrange to be featured on Vevolution News, please contact Erik Amundson, Community & Operations Director