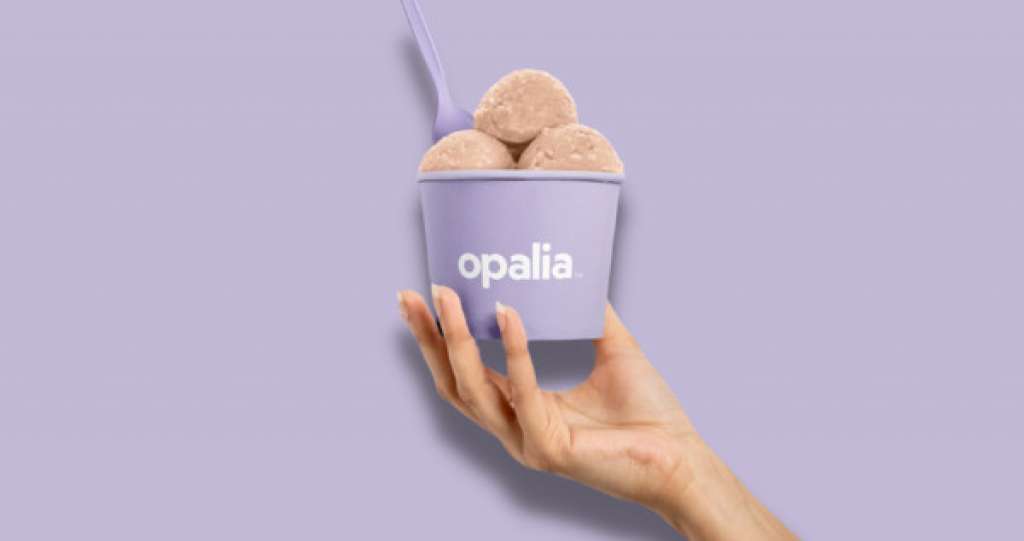 Opalia Makes Milk without Compromise, Secures Funding through Vevolution
Erin Baright ・ 05 April 2022
It's hard to beat the taste of a creamy scoop of ice cream or biting into a slice of gooey cheese pizza. When people go plant-based, they often cite dairy and cheese as products that are the hardest to give up.
We talked with Jennifer Côté, CEO & Co-founder of Opalia, who was vegetarian for six years before transitioning to veganism and starting her biotech company. "The reason it took me so long to become vegan is because I love cheese. I thought, 'Why can't I find a good dairy alternative that tastes and functions like traditional dairy?'" She started looking at alternative protein technologies targeting milk in particular.
Côté continued, "Since we don't have any of these products and technologies in Canada to make milk and dairy products, I decided, 'Why not do it myself?'"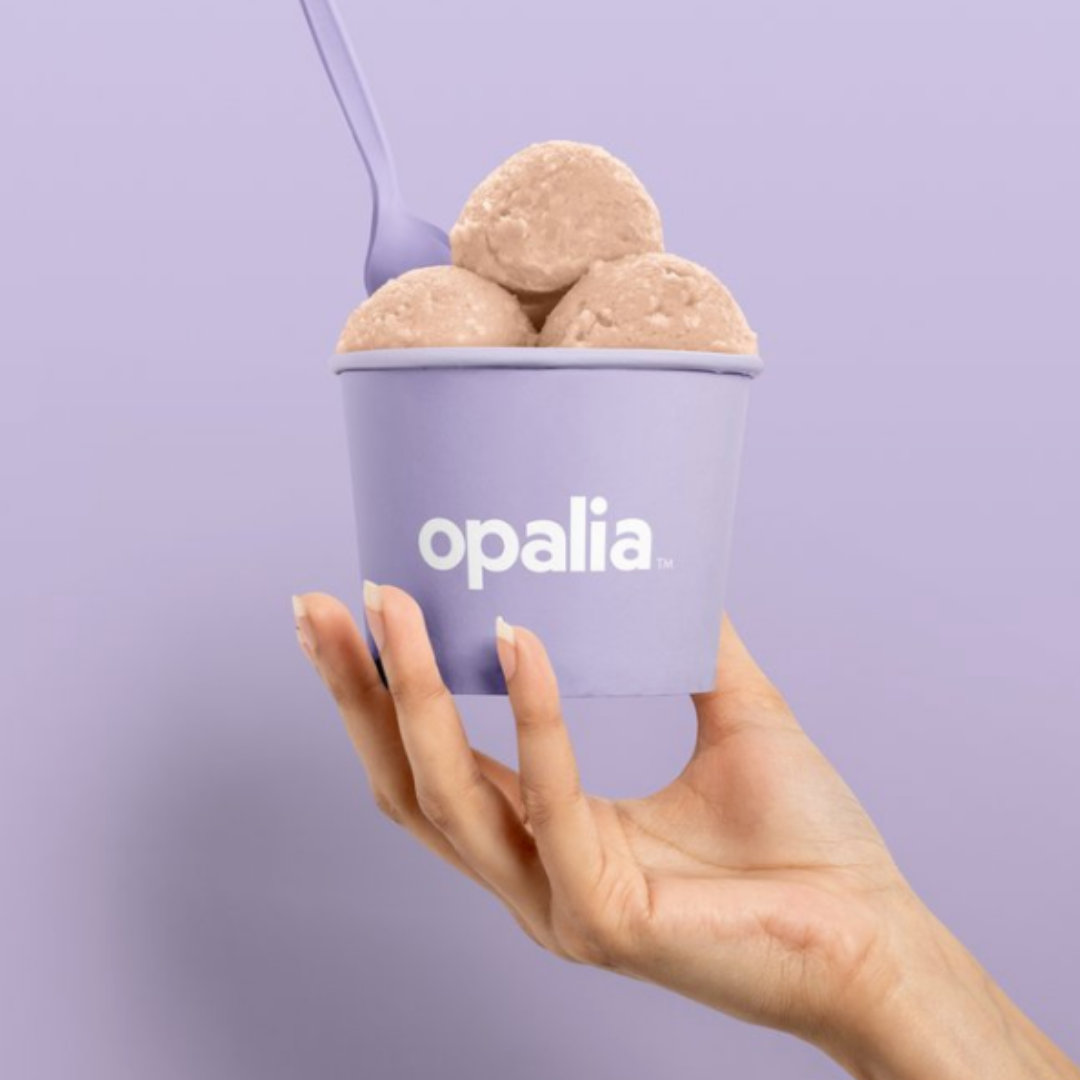 Founded in Welfare and Sustainability
Opalia (formerly BetterMilk) is the first Canadian company to make whole milk with cow mammary cells. The Montreal-based startup was founded in the summer of 2020 out of deep concern for animal welfare and sustainability. Its mission is to make ethical and sustainable milk without compromising taste or texture. Côté explains that Opalia's vision is all about functionality and taste. "We want to be able to create dairy products that have the same function, but, of course, that don't use any animals in the process and are better for the environment," she explains.
So, how does the biotech startup create dairy milk without the cow? It ethically sources mammary cells to use in custom bioreactors that mimic mammary gland architecture. Opalia's milk product contains all of the functional components of traditional milk: whey and casein proteins as well as milk fats and sugars. The startup aims to leverage its technology to collaborate with food companies to create traditional dairy products, like cheese, yogurt, or ice cream. Applications extend beyond food, and Opalia could work with the pharmaceutical and cosmetics industries as well.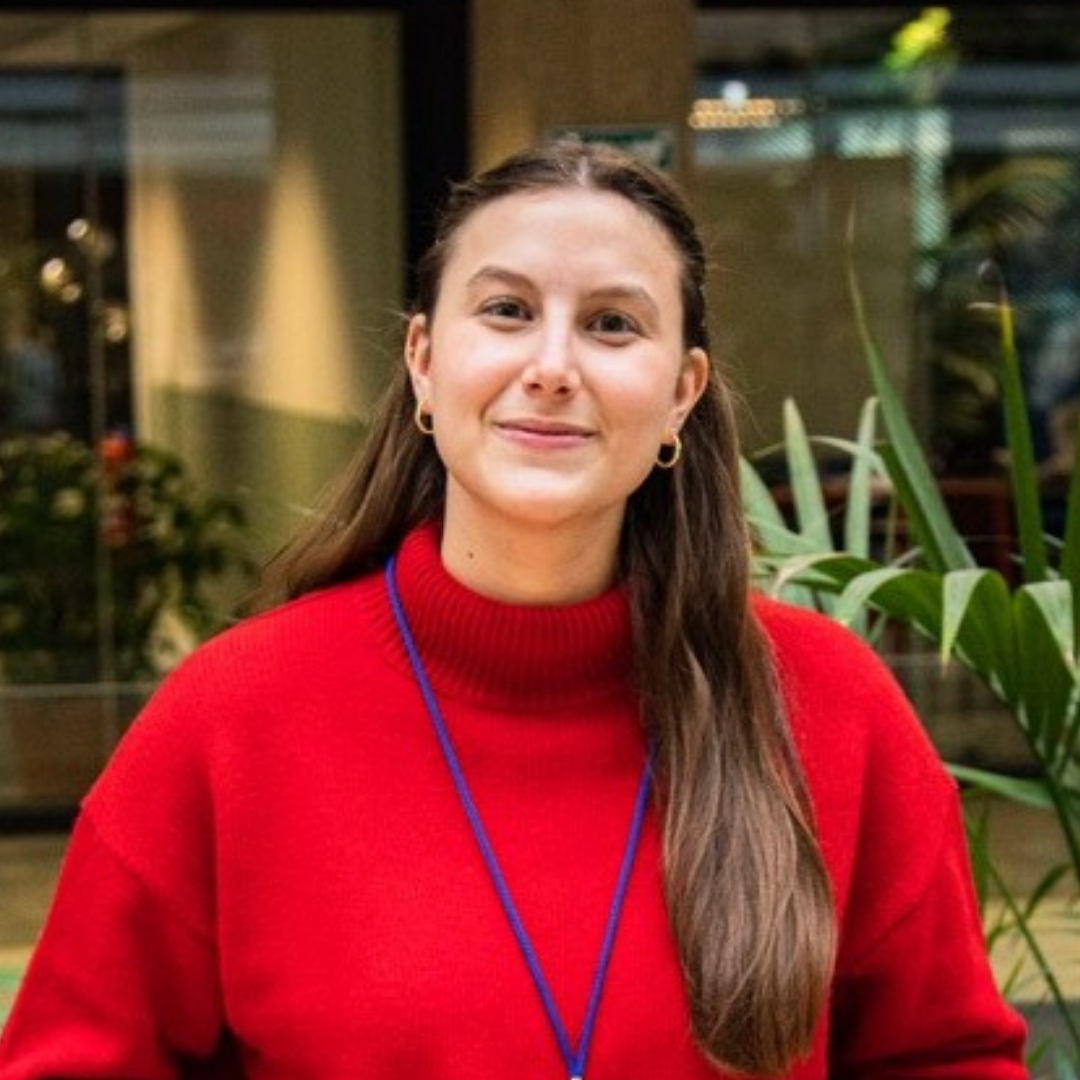 Building the Business
Jennifer Côté founded Opalia because she cares greatly for sustainability and animal welfare. She followed a non-traditional path after college, avoiding the corporate world before co-founding Opalia. "I always had a desire to help people and do big things. But I didn't see myself as an entrepreneur before I started Opalia." She dove into the foodtech world to disrupt the food system and to have the biggest impact possible on the environment and its inhabitants.
Opalia's other co-founder and CTO, Lucas House, has experience in lactation biology. At first, House was doing all of the cell culturing and optimization by himself, but now, the tech team has doubled to four members, adding one PhD and one MSc to the team. In order to compete with traditional dairy, the team aims to reduce costs throughout their cellular agriculture production process. Côté says that "a big part of figuring out how to grow our technology and scale it is to reduce the price of production you're battling against."
Fetal Bovine Serum Alternative
Unlike many other biotech startups, Opalia doesn't use fetal bovine serum (FBS), an extract from baby cows found in most milk products. FBS is controversial in the cell-ag industry because it is an animal-derived process. It was important for Opalia to not use any animal products in its supply chain to remain an ethical company. Côté and her team have successfully found an FBS replacement, which they announced publicly earlier this month.
Fundraising on Vevolution
Opalia connected with a critical investor on Vevolution: Kale United. Måns Ullerstam from Kale United participated in Opalia's pre-seed round last year. Côté's advice for fundraising: "Don't put too much pressure on yourself. The people in front of you are there because they want you to succeed. If you're building something amazing that is worth investing in and they believe in you and in the vision that you have, then it's a no-brainer. They'll invest and help you grow because they have the same goal."

How does Côté sync up her personal health with the health of her business? By prioritizing herself through exercise. Côté reveals that she tries to be as active as possible "because I noticed that when I'm not active, it's easier for me to get in my head. If I can take 30 minutes for myself when I do intense cardio, I get to focus on my activity for 30 minutes and not on the business." This has been recommended by other entrepreneurs that have found success using Vevolution, like Jean Louwrens, CEO & Co-founder of De Novo Dairy.
A Future with Cultivated Grilled Cheese
Opalia is raising its seed round (viewable to Vevolution investor members) in the upcoming months and will use the funding to accelerate its research. "We're at a point where we have to increase the capacities that we're able to produce," Côté says. "The goal is to make samples so that we can start collaborating with companies and get products on shelves as fast as possible." The future is bright for Opalia, and there are a lot of exciting opportunities on the horizon. "It's my dream to have milk products, like cheese and ice cream, that you can eat guilt free."
What is Côté most looking forward to making with Opalia milk? "I'm so excited for grilled cheese sandwiches," she reveals. "In terms of ice cream, I really like hazelnut and coffee flavors, and I don't see a lot of hazelnut vegan ice cream, so I miss that."
Côté's advice to entrepreneurs: "If you're thinking of doing it, just do it because it's worth it! Even if it doesn't work, you'll learn something from it. The other thing is to keep at it because if you keep at it, it's going to end up doing something for you that you never even dreamed of."
About Vevolution
Vevolution is the #1 global plant-based & cell-agriculture investment marketplace for startups, investors, and consumers. Our mission at Vevolution is to accelerate the growth of the plant-based and cell-based economy by providing fintech solutions that enable opportunities for investors and startups. Vevolution is home to 3,000+ users, 1,200+ startups, and nearly 100 investor members. In 2021, its first full year since launching its investment marketplace, Vevolution facilitated funding into 23 startups from around the world.
If you are looking to invest in companies like Opalia as an angel investor or a fund, Vevolution is the community for you. Join Vevolution to access hundreds of early-stage rounds now.
Plant Based Business Podcast
Interested in what you read? We interviewed Jennifer Côté, CEO and Co-founder of Opalia, for the Plant Based Businesss Podcast. Stay tuned for its season 4 release!