Pearlita Foods Develops Alternative Oysters for Sustainable Seafood
Erin Baright ・ 27 June 2022
Pearlita Foods is the world's first alternative mollusk company, with an emphasis on cultivating oysters. The alternative protein company's roadmap also includes cultivating scallops and squid.
Oysters are a customer-favorite seafood product, especially along coastal cities. Despite the popularity and appeal of the product, oyster farming can damage ocean ecosystems, and consuming oysters is increasingly becoming a human health concern. Pearlita Foods is on a mission to create bioidentical, cell based oysters to curb the climate crisis, improve human health, and meet the demand for oysters.
Nikita Michelsen, the Founder & CEO, has an autoimmune disease and stopped eating oysters to avoid foodborne illnesses. While working in marketing at a science organization, she observed the rise of the cell based meat industry, and it clicked for her.
"It made so much sense to me," she says. "We have acidification and rising temperatures in the ocean." The lack of quality seafood alternatives, which have a unique flavor profile and texture, inspired her to start a cell based company.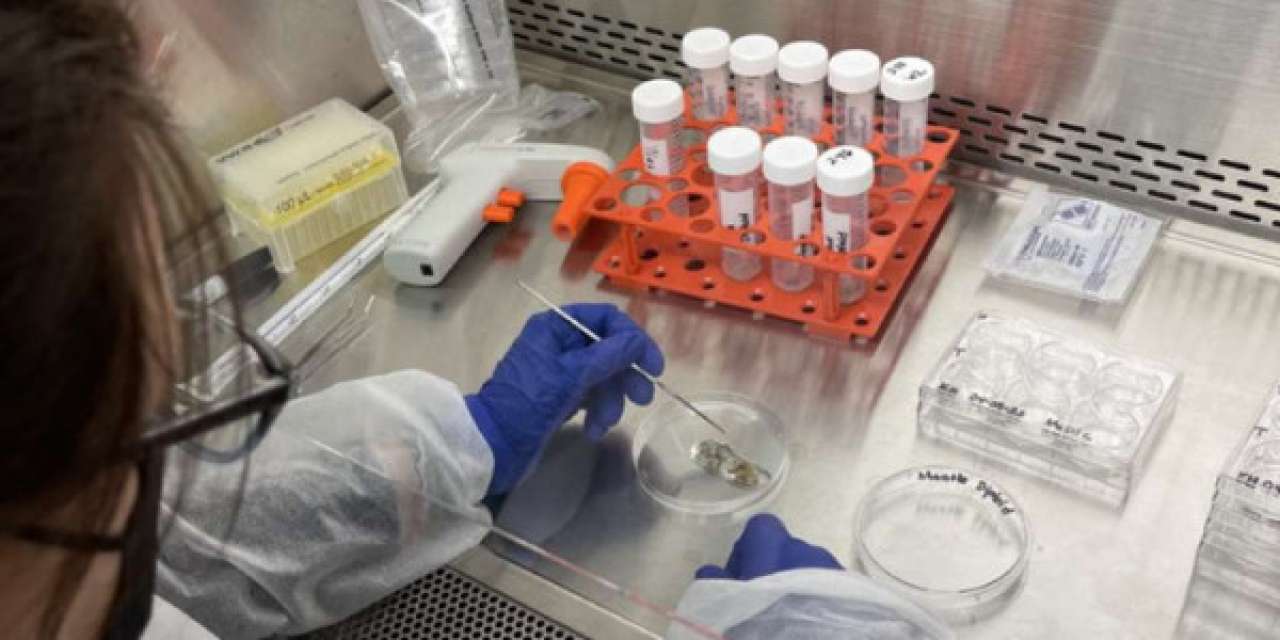 The Pearlita R&D team starts by dissecting the oysters, followed by isolating cells from various tissue types. One live oyster sample can produce thousands of cultivated oysters—a huge win to keep up with the demand for the expensive product.
They've decided to pursue a hybrid model and will bring it together with a plant based scaffold. Pearlita's plant based innovation has been such a success that it will roll it out as a product while continuing to develop its cell based line.
In North Carolina, where Pearlita is headquartered, it is illegal to dispose of oyster shells in landfills. Instead, many coastal communities offer recycling drop-off locations to build new oyster reefs.
Pearlita will use recycled oyster shells for its showcasing and tastings, and it will develop biodegradable, branded shells that remove the need for shucking and are easy for consumers to serve.
The Problems with Oysters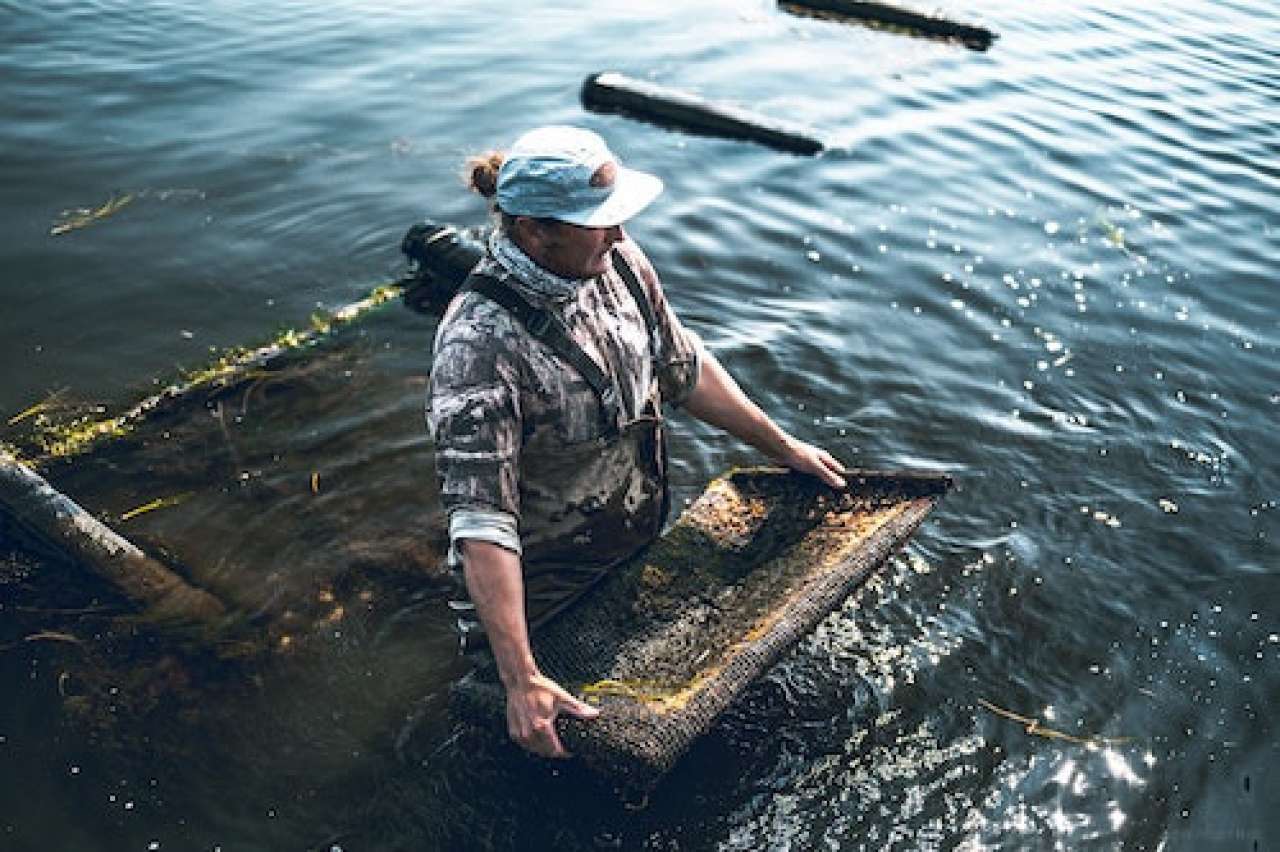 Although many enjoy eating oysters, they can be detrimental to human health and cause foodborne illnesses. In a recent report, 70% of oysters sold in the United Kingdom contain norovirus, a virus caused by feces contamination. Norovirus can be common when oysters are farmed close to sewage spills.
Ocean acidification makes it difficult for oysters to produce hard shells, and rising temperatures turn oysters into hotbeds for parasites and bacteria, including the vibrio bacteria, which is deadly to humans. The Center for Disease Control and Prevention advises against eating raw oysters, and estimates that about 80,000 people get vibriosis—and 100 people die from it—in the United States every year.
Similar to other farmed marine species, 85% of wild oysters have gone extinct over the past 150 years. We still have oysters on menus today due to oyster farming. In fact, 95% of oysters that humans eat are farmed. However, farming oysters takes a toll on the overall ocean ecosystem and cannot escape the threats of parasites and bacteria.
Oysters are essential for healthy oceans and can support ecosystems for up to 20 years. When they are farmed, they are taken out of the oceans after one to two years when they reach adult size.
Another example of how oyster farming practices can hurt ecosystems is if the farm uses floating cages. The shifting of floating cages in the ocean is common in oyster farming to help avoid parasites, however, it can disturb the ocean ecosystem. These cages can cast shadows on the ocean floor where seagrass grows. Seagrass can't grow if it doesn't get enough sun, meaning the habitat for crustaceans can't survive, which disrupts the ocean's ecosystem.
These are some of the reasons now is the time to invest in this industry, because these are growing problems that need new solutions.
Investment Achievement
Pearlita Foods has seen a swell of interest from investors. The cellular agriculture company recently secured investment from CULT Food Science, leading the way in cellular agriculture investments. Lejjy Gafour, President of the venture capital firm, says:
"CULT is pleased to have made an investment in Pearlita, especially alongside some of the world's most forward-thinking funds in the cellular agriculture space. We wholeheartedly supports Pearlita's mission and goals focused on cell-based seafood. We believe that the passion of the people at Pearlita will result in great strides being made in cell-based seafood sector, particularly regarding seafood and mollusks."
Investors who are interested in investing in Pearlita can reach out to hello@vevolution.com, or sign up for the Vevolution Investment Marketplace to access Pearlita's round and over 200 additional fundraising rounds in alternative protein, plant based, and cellular agriculture.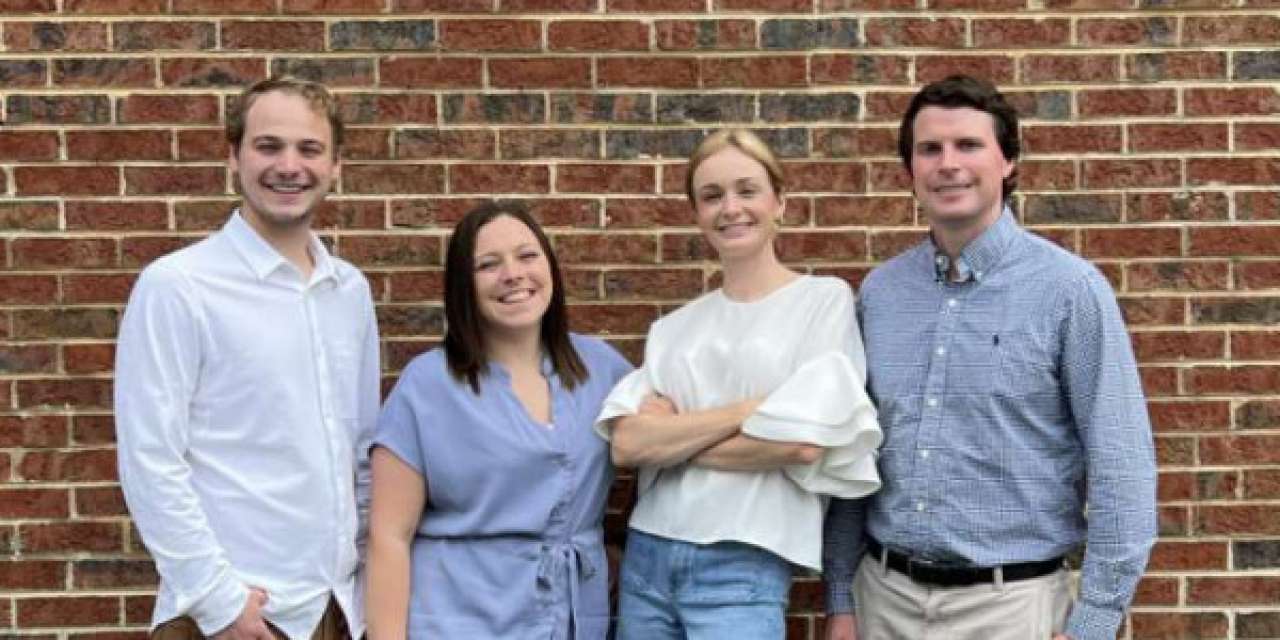 Pearlita's Horizon
Pearlita is scaling up its production to accelerate as much growth as possible. The company has already isolated novel proprietary cells from both wild and farmed oysters and various tissue types. Private tastings will begin in fall 2022, and public events are on the horizon for next year.
The team is also scaling up its plant based prototype. Due to its success, they have decided to bring the product to market very soon.
Its team has expanded to four employees, including Michelsen: Kassondra Hickey, Ph.D. (Senior R&D Scientist), Zachary Erlemann (Principal Researcher), and Ethan Knorr (R&D Intern).
Learn more about Pearlita Foods and sign up for its tasting waitlist.


Sustainable Investing Made Easy
Vevolution is the leading global plant based and cellular agriculture investment marketplace for startups, investors, and consumers. Our mission at Vevolution is to accelerate the growth of the plant based and cellular agriculture economy by providing fintech solutions that enable opportunities for investors and startups.
As the plant based market expands, there has never been a better time for ethical investing in sustainable, vegan companies and food tech opportunities.
If you are an accredited investor and want to see what startups are raising on Vevolution, sign up for our Vevolution Investor Membership today! Access our marketplace, round data, pitch decks, industry analysis, instant chat, and more.
Contact Vevolution
For more details or to be featured on Vevolution News, please contact us at hello@vevolution.com.