Plant-Based Seafood Start-Up Loki Foods Secures Funding with Vevolution Investment Marketplace
Vevolution ・ 08 August 2022
Loki Foods, an Icelandic plant-based seafood start-up, recently secured investment on Vevolution with Kale United, angel investor Erin Culley, and several other mission-aligned investors. In its latest round, the company raised a total of $500,000 from Sustainable Food Ventures, MGMT Ventures, VegInvest, FoodHack, Kale United, Lifely VC, and other angel investors. Loki Foods has received over $650,000 from various investors to date.
Loki Foods is an Icelandic company producing plant based seafood. Founded in 2022 by Christopher McClure and Bjorn Adalbjornsson, the vegan company's mission is to supply the world with sustainable, plant based Arctic food that does not compromise on nutrition, taste, texture, cookability, or affordability.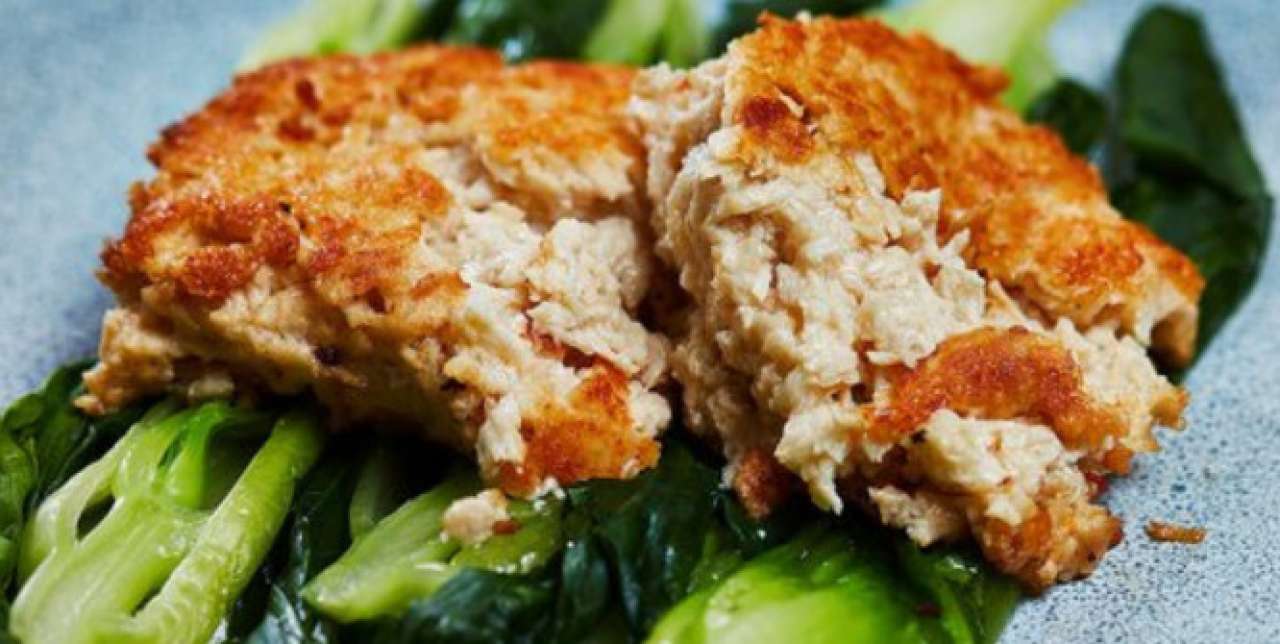 The company's first product is a flakey Loki White Fish Filet which is aimed to launch in 2023. The company also aims to sell a full line of plant-based seafood by 2026. High in protein and omega-3s & 6s, the plant-based fish contains vitamins and minerals, with natural color appearance identical to conventional white fish. In Norse mythology, Loki - the infamous trickster-god - shapeshifted into many forms, including fish. The word "loki" also means knots, like the ones found in fishing nets.
Sustainable Food Practices
The company's plant-based fish is significantly better for the environment, requiring less land and water than traditional aquaculture operations. Many white fish stocks are overfished, and choosing to consume alternatives to seafood like Loki's plant-based cod takes the strain off ocean ecosystems. Additionally, the alternative cod is free of microplastics, which is a concern associated with wild-caught cod and other seafood.
According to Christopher McClure, the founder of Loki Foods, it is the only alternative seafood company, and possibly the only alternative proteins company, using 100% renewable energy. Loki is also using local ingredients for its plant-based filet when possible.
Add Your Fundraising Round to Vevolution
Vevolution is the leading global vegan business marketplace for startups, investors, and consumers. Our mission is to accelerate the growth of the plant based and cellular agriculture economy by providing fintech solutions that enable opportunities for investors and startups.
As the plant based market expands, there has never been a better time for ethical investing in sustainable, vegan companies and food tech opportunities.
If you are a founder of a vegan company looking to connect with investors, sign up for our Vevolution Business Membership today! The membership includes:
fundraising features to stand out to investors

add your video pitch

unlimited chats with interested investors

access investor stats and insights on your round

send stakeholder updates to investors

and more
Contact Us
For more details or to be featured on Vevolution News, please contact us at hello@vevolution.com.