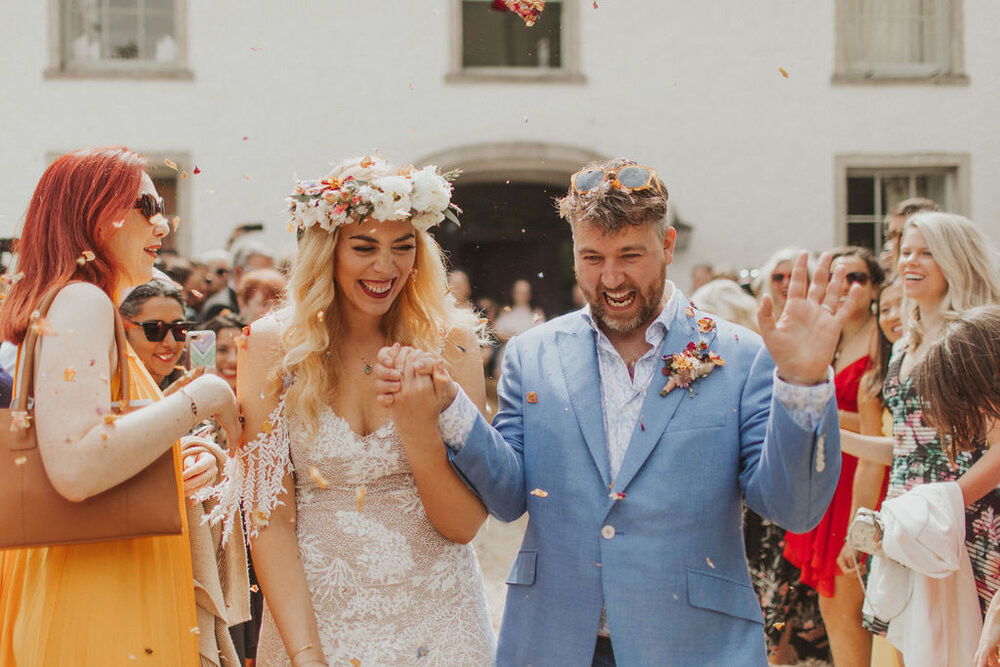 The Ultimate Guide To Planning Your Dream Vegan Wedding
Judy Nadel ・ 28 May 2020
With it coming up to a year since we (Judy + Damien the Vevolution Founders) were married, I wanted to give advice to any couples planning their dream vegan wedding.
I have been creating and managing events for the past 10 years, so when Damien and I decided to get married I thought planning our wedding would be a breeze. Boy was I in for a surprise! This is why I want to share my learnings, supplier research and templates that might help you with your vegan wedding planning.
For anyone who has had to cancel or postpone your wedding due to the lockdown, I am so sorry - I know how much work goes into organising this special day so I can only imagine how disheartened and upset you must feel. I really hope your venue and suppliers have been understanding and have been able to reschedule a date for when things calm down.
I have seen that some couples who have had to cancel or postpone their wedding take their wedding online or in a socially distanced way. Some Good News has a heartwarming video of online weddings which might lend some inspiration and hope to couples going through this at the moment.
Okay, let's get to it! Below you will find our experience of finding the right suppliers, the tough questions you may have to ask, how to keep your main focus on the reason why you are getting married so you don't get overwhelmed with the planning, how self-care is an absolute must during this process and all our supplier research and templates. Happy reading!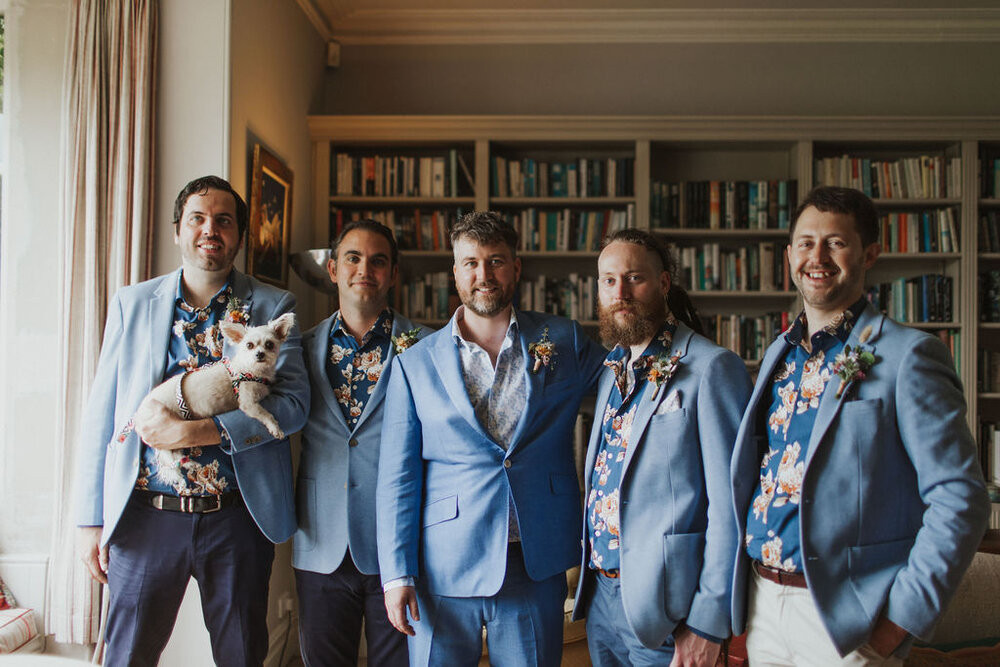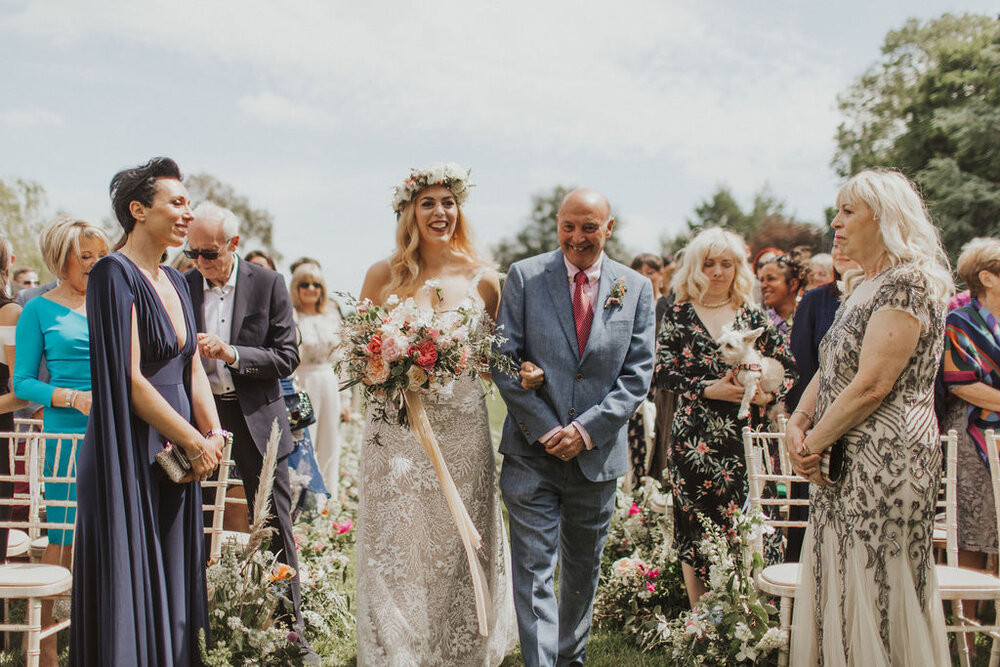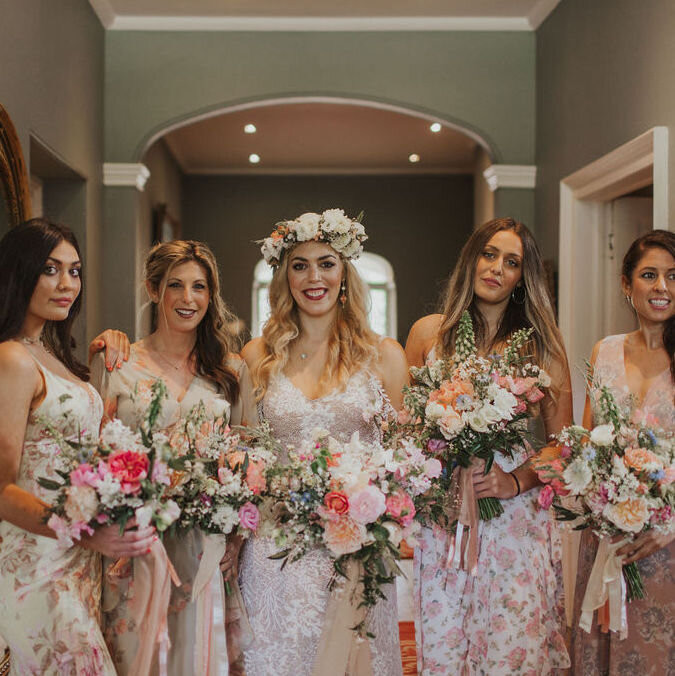 Our Wedding:
It is coming up to a year since our wedding (it's crazy that a year has gone by so quickly)! We were so fortunate to have our wedding last year before the coronavirus hit. The big day happened on 30th May 2019.
Both Damien and I are not what you would call 'wedding people'. We had never really aspired to have a wedding. I was not one of those girls who put a pillowcase over my head when I was younger and pretended to be a bride. Throughout our relationship, we both said that we didn't want to get married as we didn't really believe in it.
There was a series of circumstances in the lead up to the proposal that made us re-evaluate what was important to us and in a cliche way made us realise life was short and we knew that we wanted to spend our lives together. This led to our rather untraditional proposal where we were on the tube going to the LUSH Summit and we both just said 'let's get married!'.
Wedding Or No Wedding?
While I might be stating the obvious here, it is easy to get carried away with your family's wishes or swept up with bridal magazines and not listen to what you and your partner want - but you don't have to have a wedding to get married.
If you are engaged (congratulations!) it is important for you and your partner to talk about a wedding with just the two of you. First, find out whether or not you want a wedding. Ask yourself and your partner: Do we want something intimate? Do we want to elope? Or do we want our friends and family there?
As I said earlier, both Damien and I were not wedding people. After our proposal, we both said we didn't want a big wedding and wanted to either do something intimate with close family and friends or we wanted to elope.
Because of the circumstances that had led to the joint proposal, we realised that while we didn't want a big wedding, we knew we wanted our family and friends to be there as we declared our love to one another.
"The main thing to remember is why you are doing this - to marry your love. Everything else is an extra - don't lose sight of the why - why you are having this wedding in the first place."
Once we had both agreed on having a wedding, we then set about creating a loose budget. I would really advise you to do this early on. It is really easy to get swept away by all the wonderful ideas out there but you have to be realistic with how much you want to spend. If you don't set that budget, it will be much harder further down the planning road to get rid of things you have become attached to.
The main thing to remember is why you are doing this - to marry your love. Everything else is an extra - don't lose sight of the why - why you are having this wedding in the first place.
Once you have created a loose budget, it is time to start researching what your wedding looks like. For us our main aim for this wedding was for it to be:
Vegan: this was our time to shine! We had loads of family and friends who weren't vegan so we wanted to wow them with having the most delicious vegan treats.

Eco: it is very tricky with any event for it to be 100% environmentally-friendly - there will most likely always be some element of waste. So, if you are eco-conscious but still want to have a wedding, it is doable, but you have to plan very thoroughly to reduce this waste.

Accessible: when we first got engaged we had dreams of going abroad but when we made the decision that we wanted our family and friends to be there we had to compromise on our dreams a little. While many people have their weddings abroad we felt it wouldn't be accessible to some of our guests from a financial standpoint so we decided to stay in the UK.

Relaxed: we run events all the time for Vevolution so we really wanted to make sure this wedding didn't feel like another event we were running. We wanted the whole day to feel relaxed, not super traditional, and less structured so that everyone could feel at ease and enjoy themselves.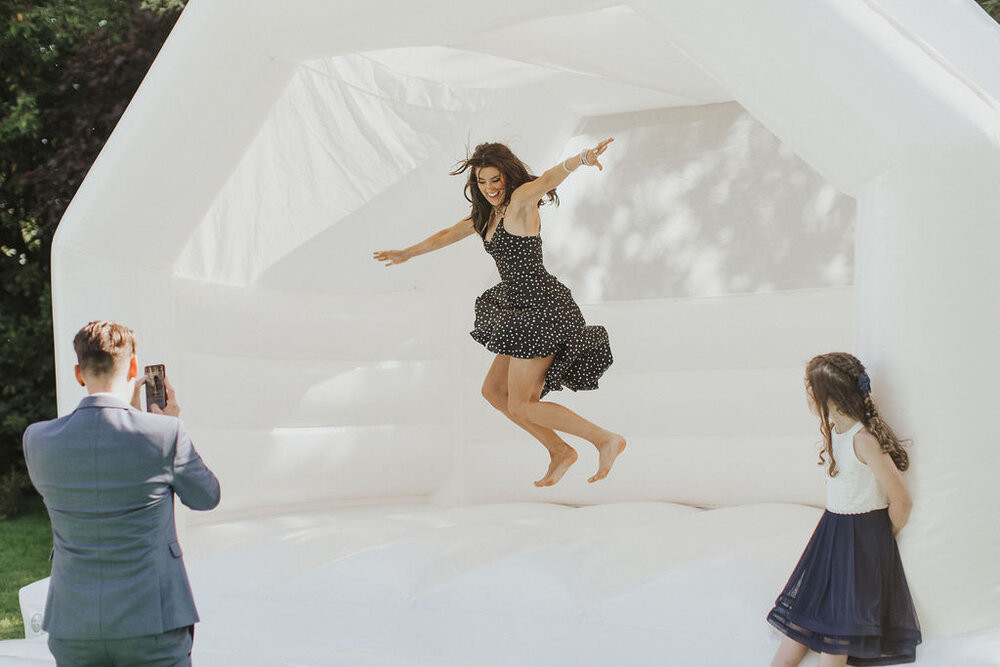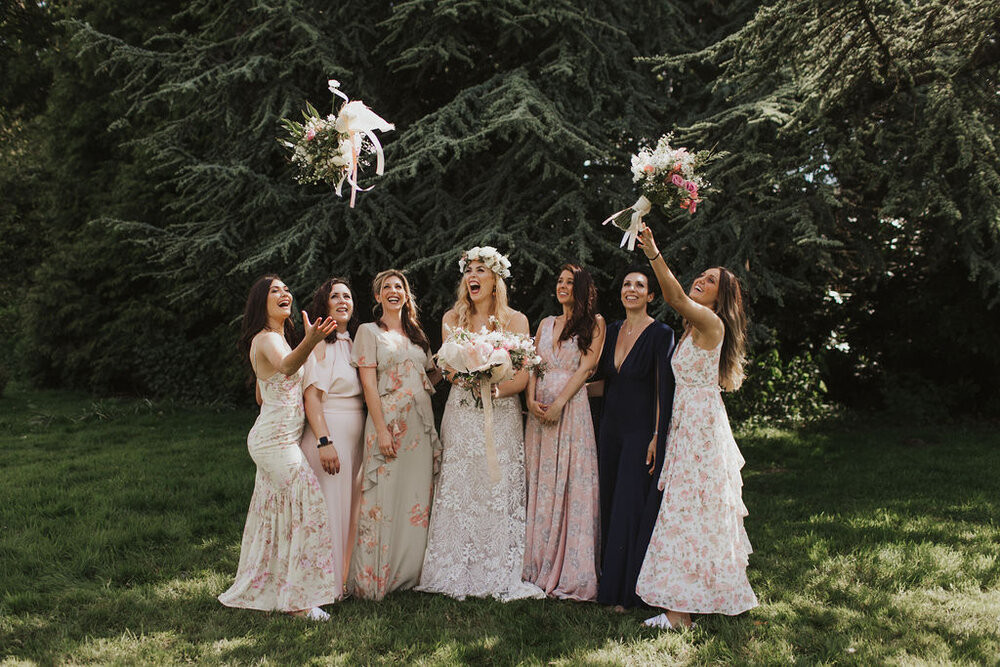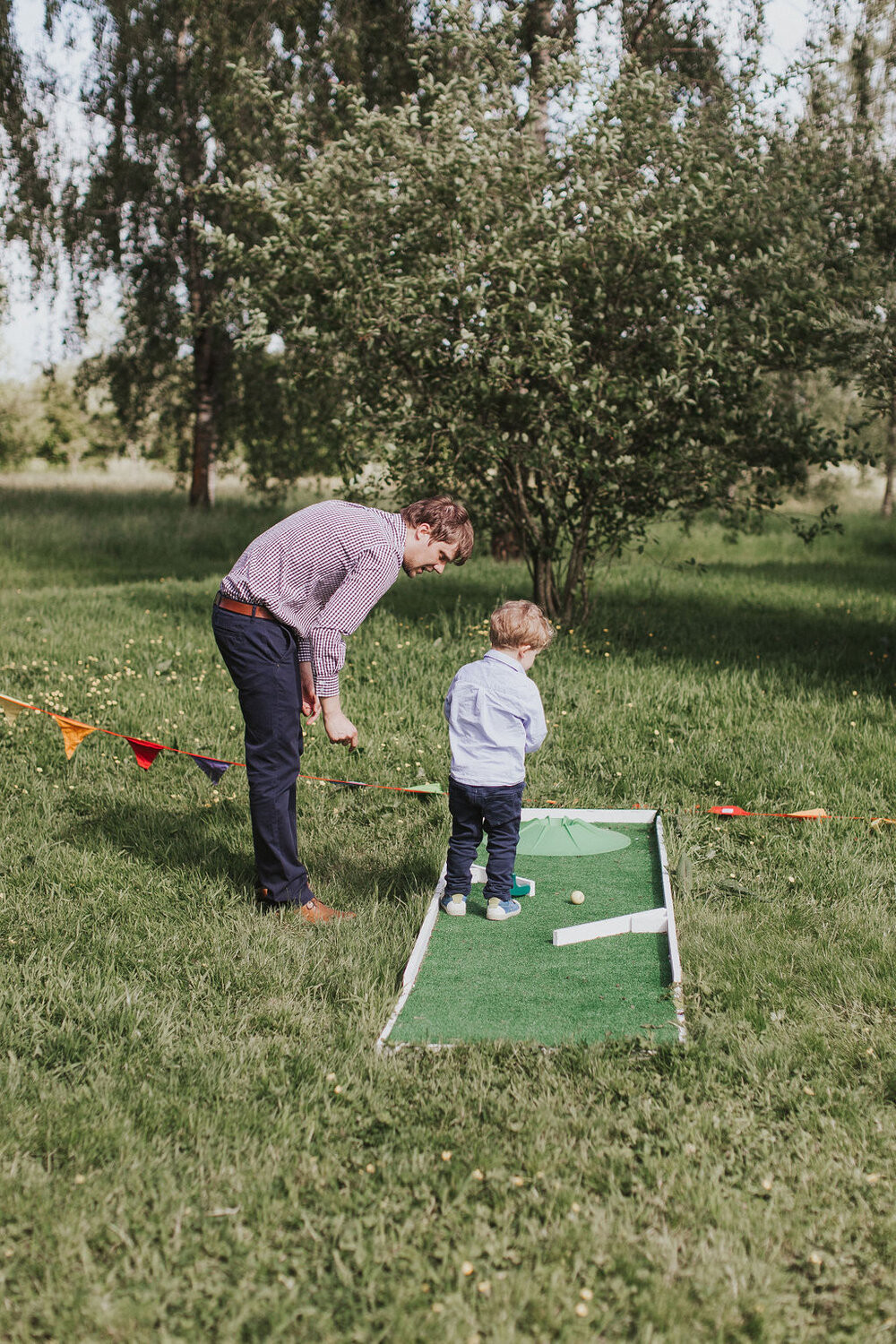 Suppliers:
This is where it is really important for you to do your homework. It really depends on the size of your wedding, how creative you are and if you have any friends/family that will help create certain things. This will determine what suppliers you need.
Again, I would always refer back to your budget and your main aims of the wedding as to whether you need a certain supplier or not. In an ideal situation yes you would be able to do everything but that will come with a crazy cost.
Something I was shocked by was how expensive everything is as soon as you say it is for a wedding. With our Vevolution events we are used to certain costs like photographers, venues etc but in the wedding world, it is a very different ball game.
Also for anyone who is considering getting creative and doing some DIY things please bear in mind what your turnaround time is. I read so many articles about brides who took too many DIY projects on and ended up working until the morning of their wedding. Try to be realistic. You want to enjoy the lead up to your wedding and not get too stressed with last minute things. And as an event organiser, here is a bit of extra advice from me - there will always be some last-minute logistical things you might have to deal with, it is the nature of events, so it is important to leave headspace for this so it doesn't feel too overwhelming having to deal with that as well as last min DIY projects.
I have listed the suppliers we have used below as they were all truly amazing. It took me a lot of time to research and contact various suppliers but that is how we were lucky enough to find the incredible people we ended up using.
"What is so lovely out of all of this is meeting people who have stayed in our lives."
When you start reaching out to people and start visiting venues you get a vibe of whether they are the right people you want to work with. For us, we really wanted to find like-minded people to work with and people who cared about what we were doing rather than it being a soulless and transactional experience. Some people want the latter, but for us, it was important to feel close to our suppliers.
What is so lovely out of all of this is meeting people who have stayed in our lives. Bee (Bee's Bakery) was on our food panel at the festival last year, Sula (Nice Bunch) made some flowers for our main stage at the festival and Jonathan & Ella (Indiego Photography) came to the festival with their kids. Some of our suppliers have since worked together and some of the suppliers who weren't vegan before our wedding have since gone vegan.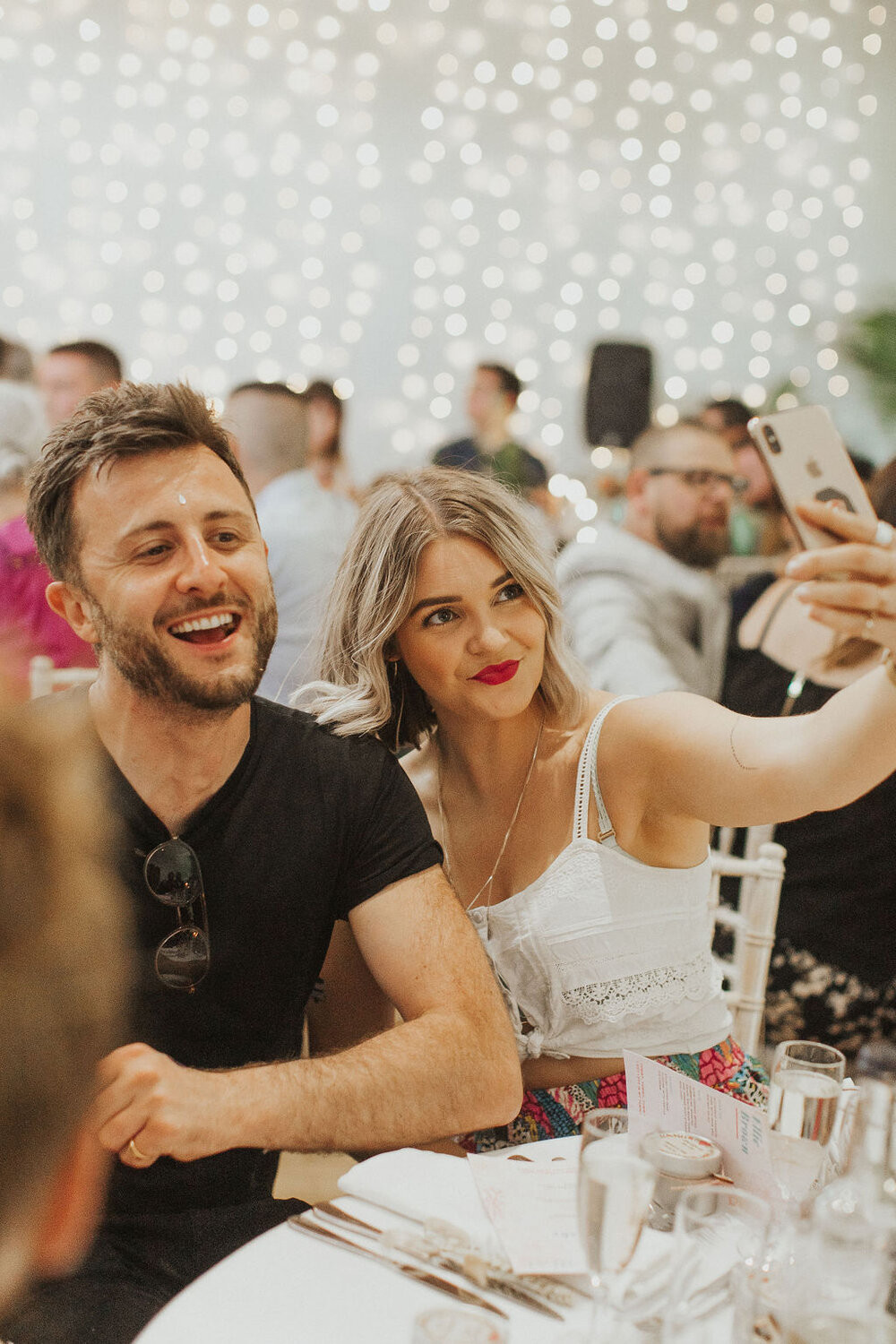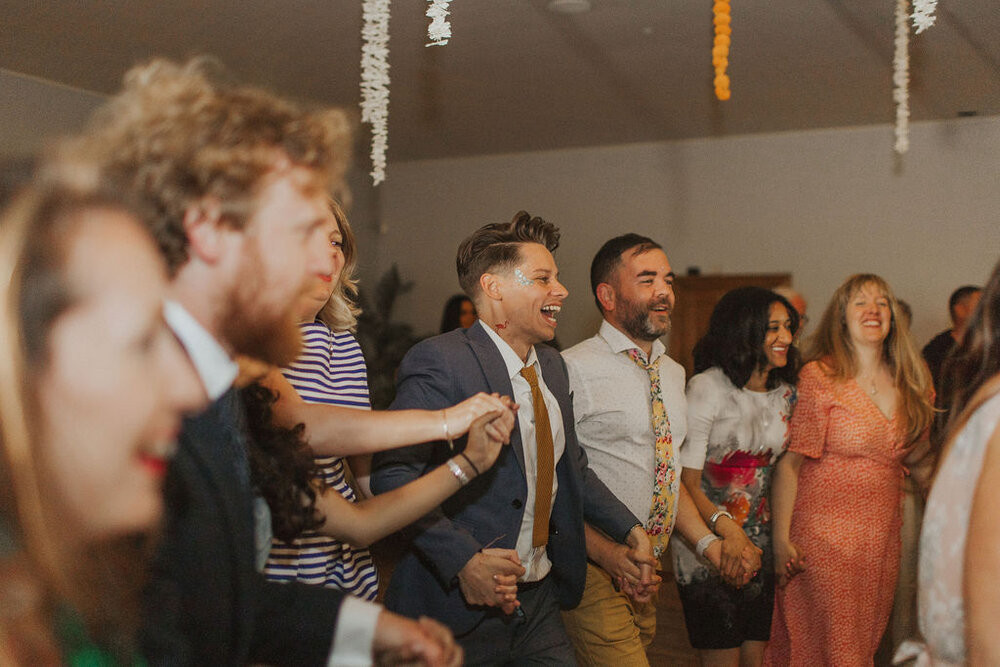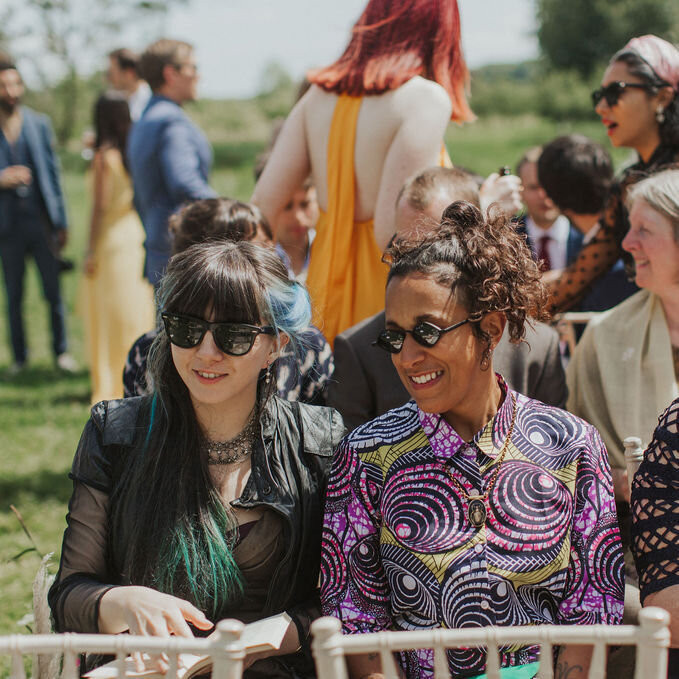 The Cake:
We were so lucky to collaborate with Bee's Bakery on this. I was on the fence about getting a wedding cake but when I came across Bee's Instagram profile I instantly fell in love with all her designs. I then found out she was vegan and that she could make a wedding cake completely vegan and I was over the moon. When we met Bee it was like we were meeting an old friend - we instantly clicked with her. She knew about Vevolution and proposed we collaborate on the wedding cake together. She had wanted to make an entirely vegan, sustainable, ethical and carbon-neutral cake and saw our wedding as the perfect time to do that. All I can say is wow! Her cakes are not only visually stunning with the edible flowers, they are seriously delicious and are made with love and ethics.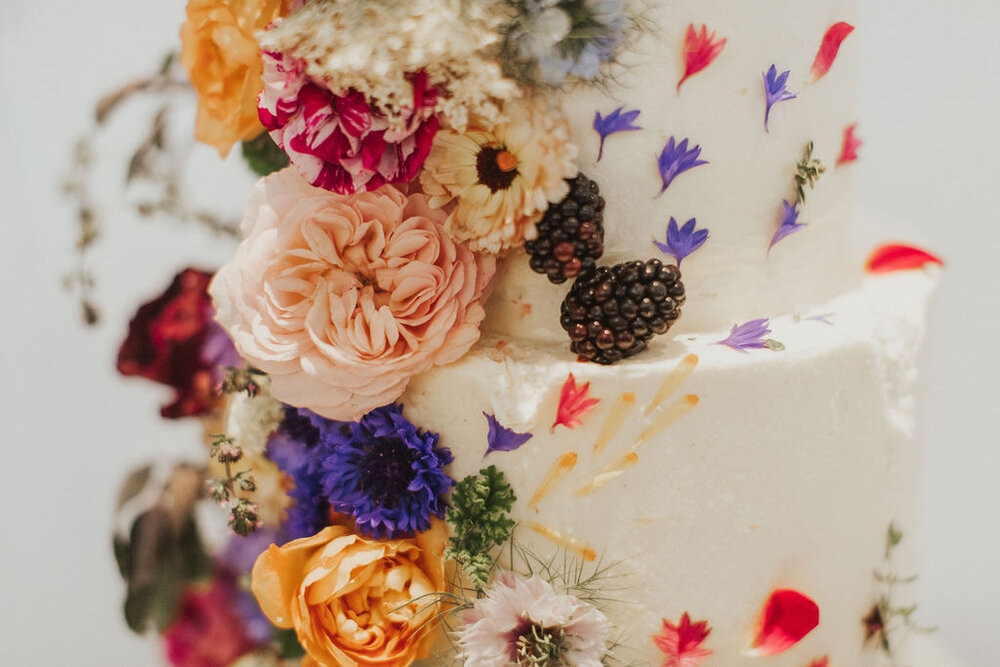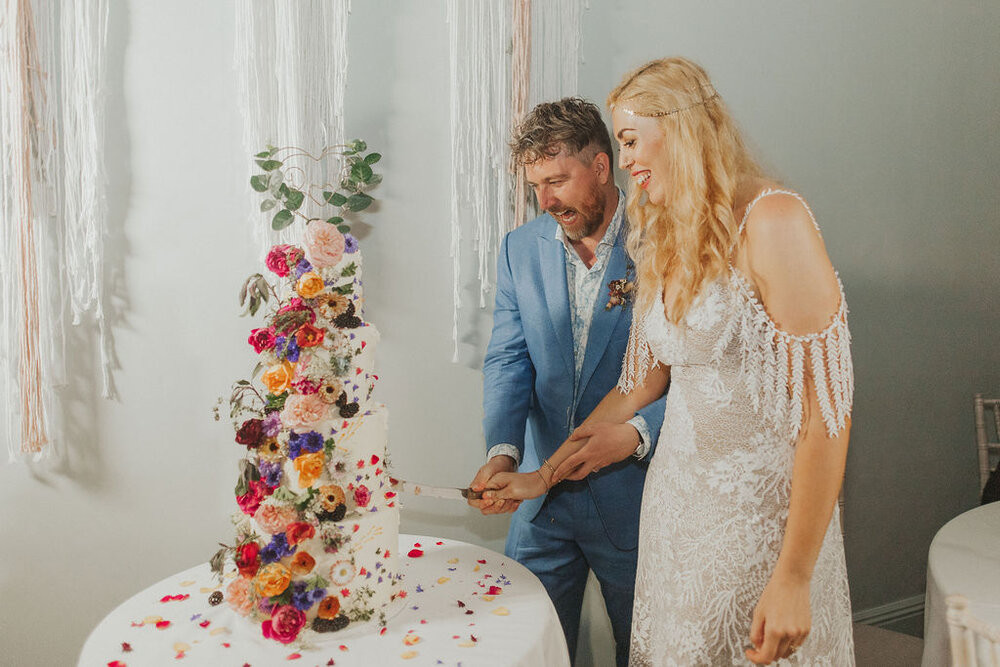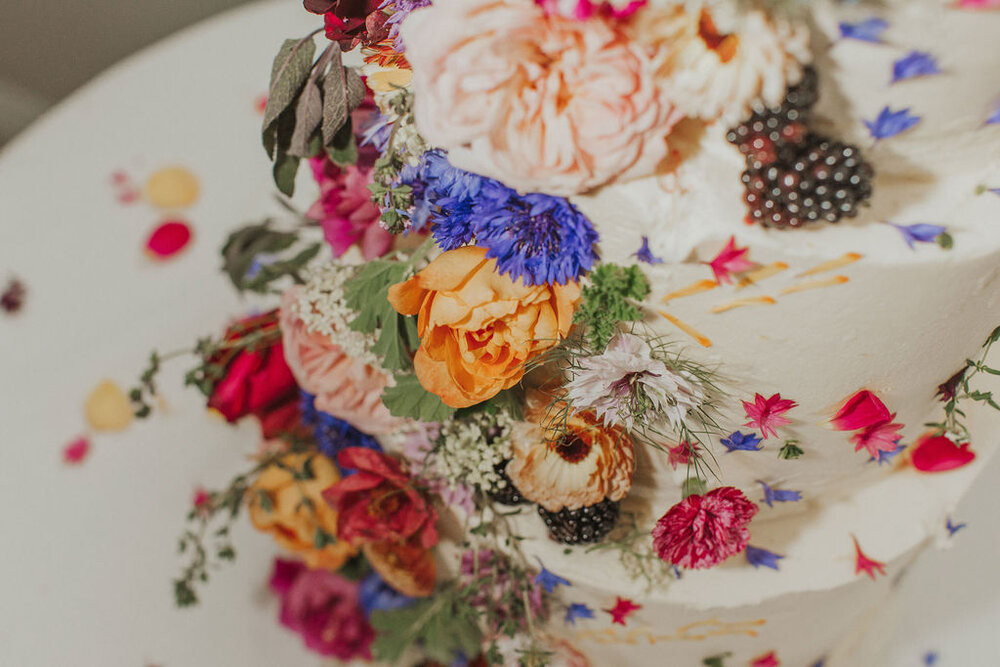 The Flowers:
Again, when we met Sula the founder of Nice Bunch, it felt that we had known each other for ages. She was the first florist we met and stopped our search straight away. Originally we wanted to use a lot of dried flowers from a sustainability point of view but this would have worked out really expensive. Sula's family are horticulturalists and have some land in Glastonbury where Sula grows a lot of her flowers. We had planned to use most of the flowers from this land so she could then replant them after the wedding. We had also made the decision that any flowers we did buy would be from the UK and seasonal. The one piece of advice I have for flowers is to be flexible as we would encourage everyone to be seasonal and not import anything but the nature of how the climate is that the seasons change and while you can plan for certain flowers there might be a change in the weather which will make your chosen flowers bloom too early. Just make sure whoever you use, you put full trust in them rather than trying to stick to your plan too tightly. Sula was an absolute legend and not only dried all the petals for the confetti throw herself in her flat but also brought back recycled plastic garlands from her trip to India for us to use to decorate the venue.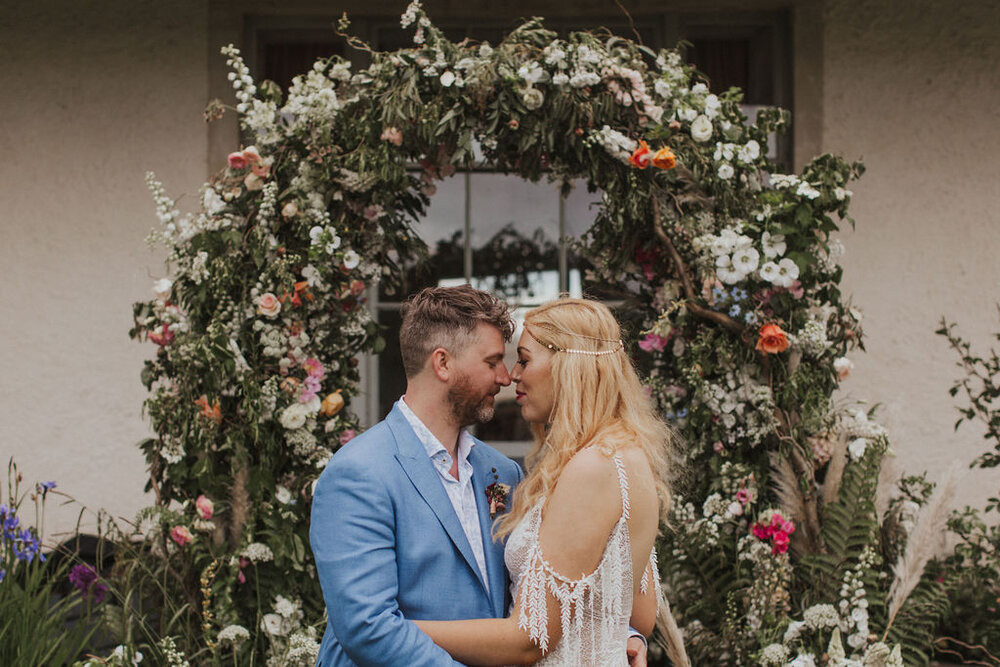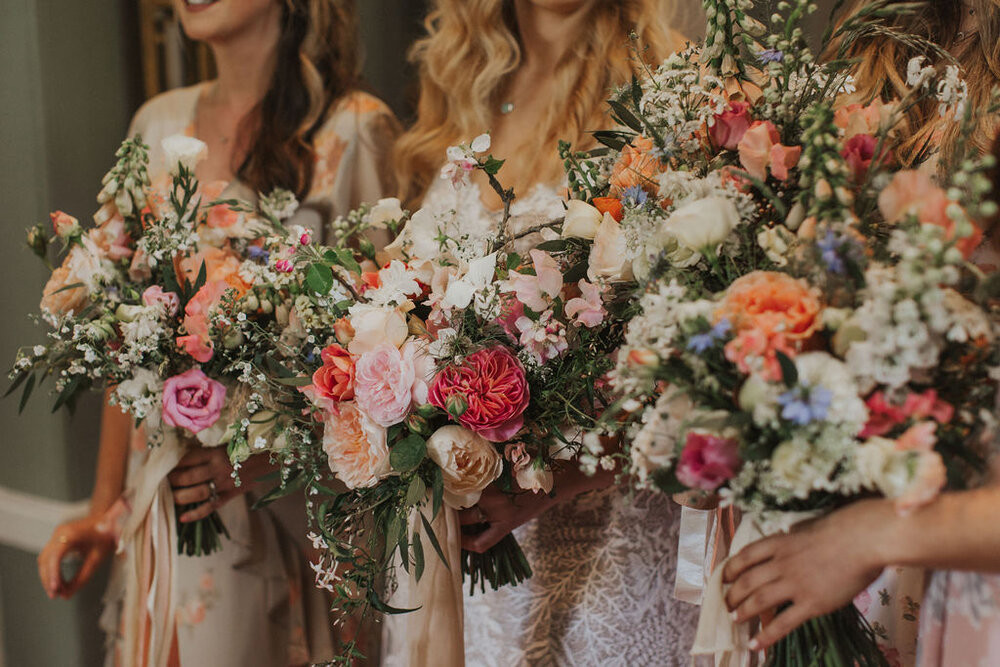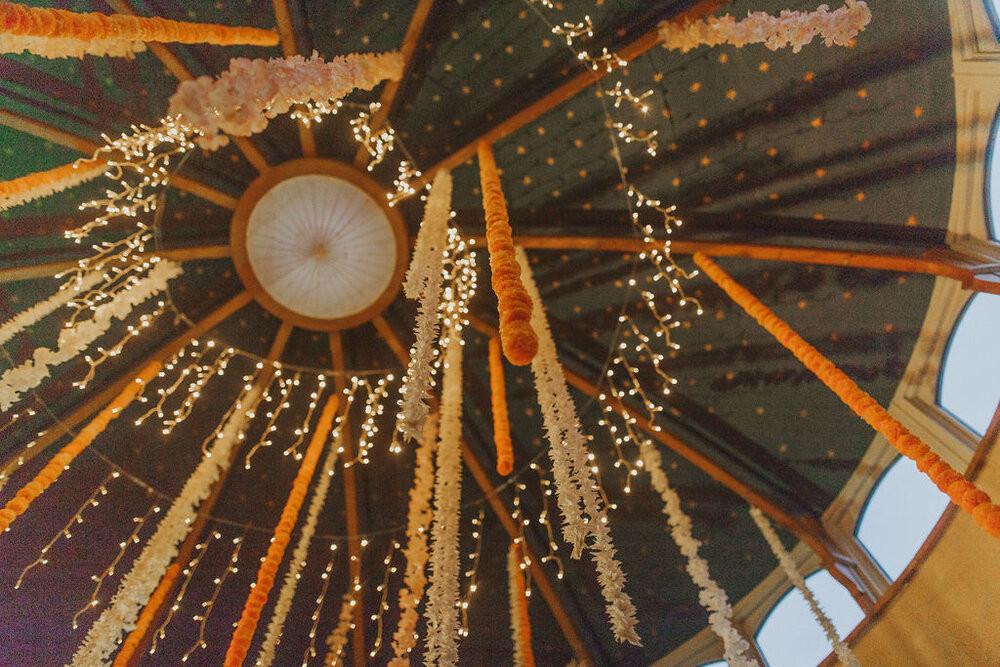 The Venue:
I had never come across the venue we used before. Both my mum and I had searched for eco venues and The Matara Centre came up in our searches. I knew it was a venue I was interested in seeing but nothing could have prepared me for the sheer beauty of this place when I saw it in person. What makes The Matara Centre so unique is that the person who owns the venue lived on the land with his family so there is a really personal feel to every area of the venue. Geoffrey created the venue on his land that is attached to his family home because his wife was poorly so instead of travelling for work he brought his work to him and created the wonderful venue to entertain his clients in. When we first met Geoffrey he actually interviewed us to make sure we were right for the venue which is unheard of with venues as most are interested in the cash and not the people. The venue is surrounded by artefacts that Geoffrey has collected on his travels from around the world, there is a rose garden, a woodland with a wishing tree, a Japanese blossom garden with picnic tables, sculptures carved from dead tree trunks, druid spirals, a zen garden, Buddhist quotes everywhere and so much more! Also, every couple that gets married at the Matara plants a tree to give something back to the land and to carry on its beauty.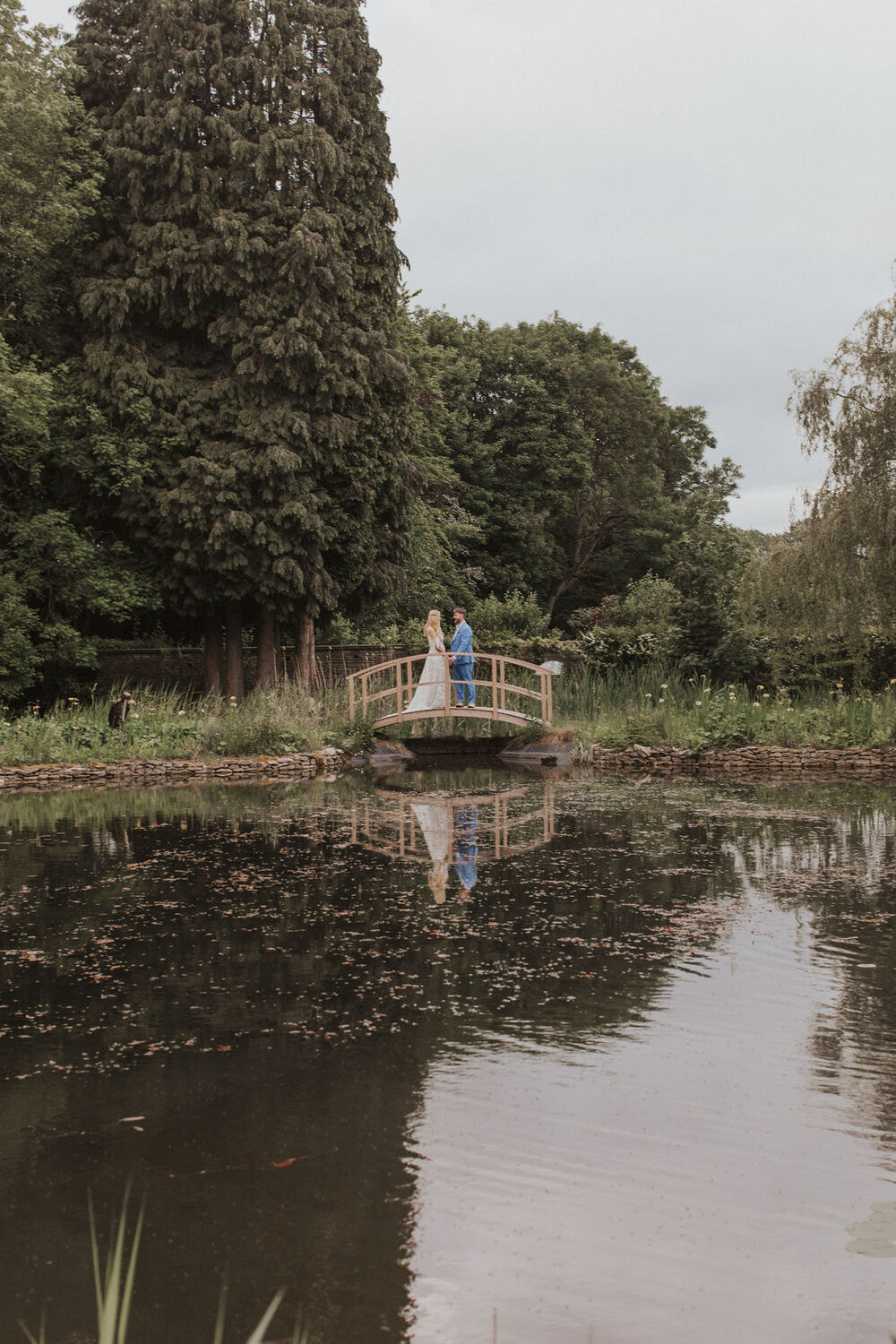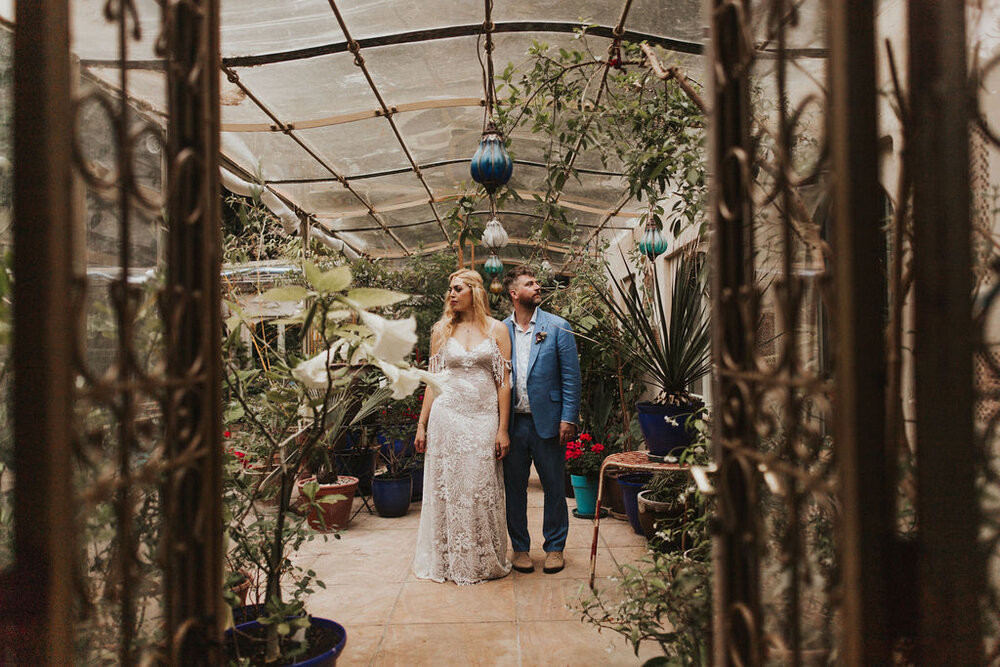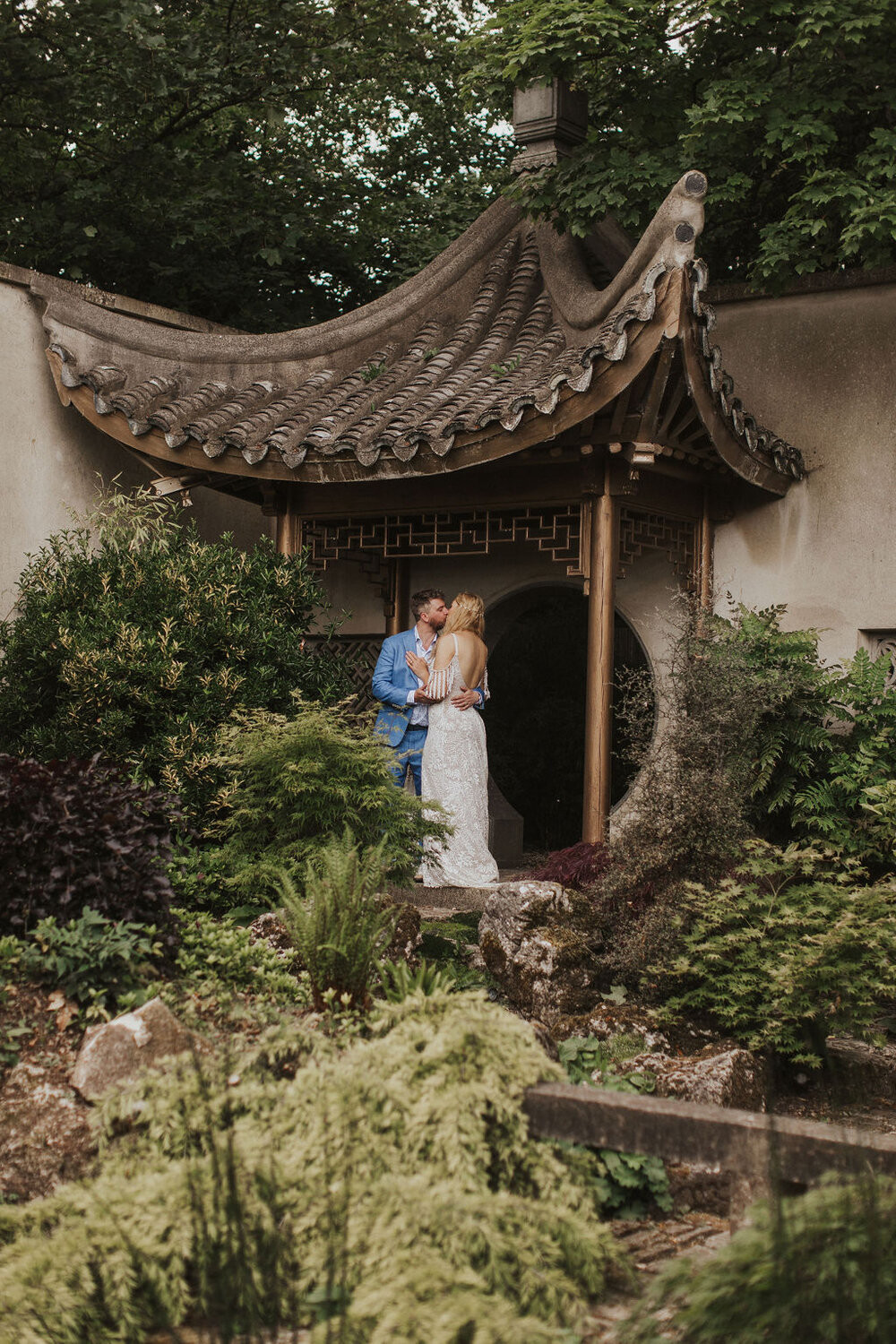 The Food:
For us, getting the food right was key. Like I said, it was our time to showcase all the good things you can do with plants. Our venue wouldn't allow external caterers so we worked really closely with the venue chef. Out of all the venues we visited, they were the only venue that had a dedicated vegan menu. We gave plenty of suggestions to the chef to show how creative plants could be. Our main aim for the food was that it had to be delicious and also had to be filling. A piece of advice I would give is to really be open and set your non-negotiables to the venue before you confirm the booking. Even if a venue allows external caterers, be aware that there will most likely be a venue buyout where you have to pay the venue extra money for this on top of then paying your external caterers.
It can be cost-effective to work with the venue and inspire them - also be flexible for their feedback as they are the experts at what dishes can be produced on a large scale with a quick turnaround. Also, a bonus is that Matara now uses our wedding menu as the vegan wedding menu option! If you fall in love with a venue that does not have a vegan menu don't get disheartened, instead, see this as an opportunity to create your own. Who knows, they might use that option for future couples, too.
Our good friend Ellie at Kinda Co. generously brought a board of her amazing cheeses - I literally blinked and all the cheeses were gone (by mainly non-vegan guests may I add!). Then, because our wedding went on until 1 AM, we had an evening food offering and used our good friend Meriel's delicious food company Club Mexicana - our guests lost their minds that they could have unlimited tacos!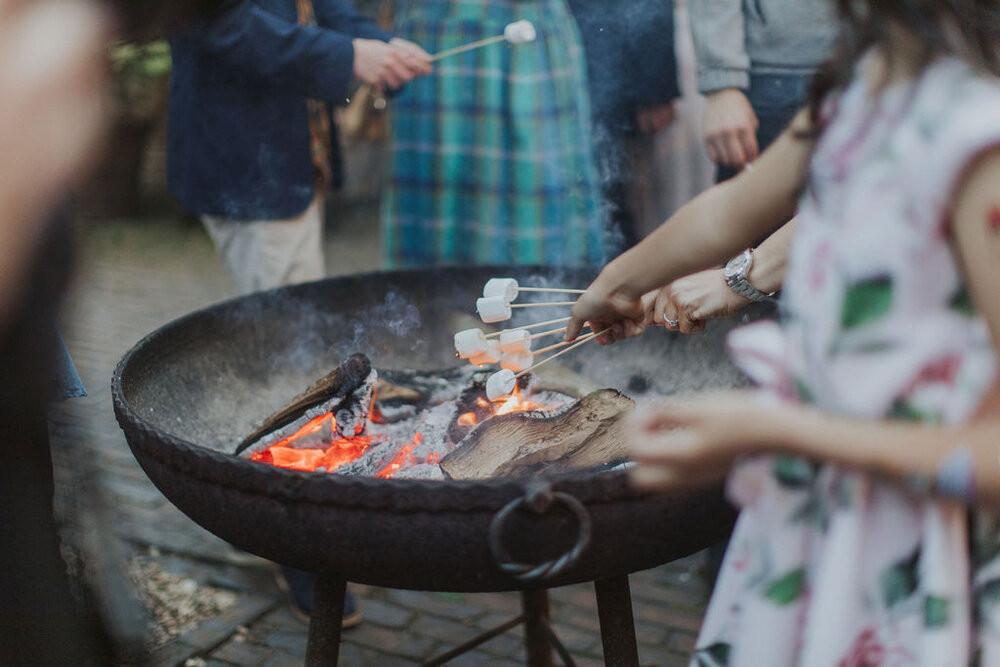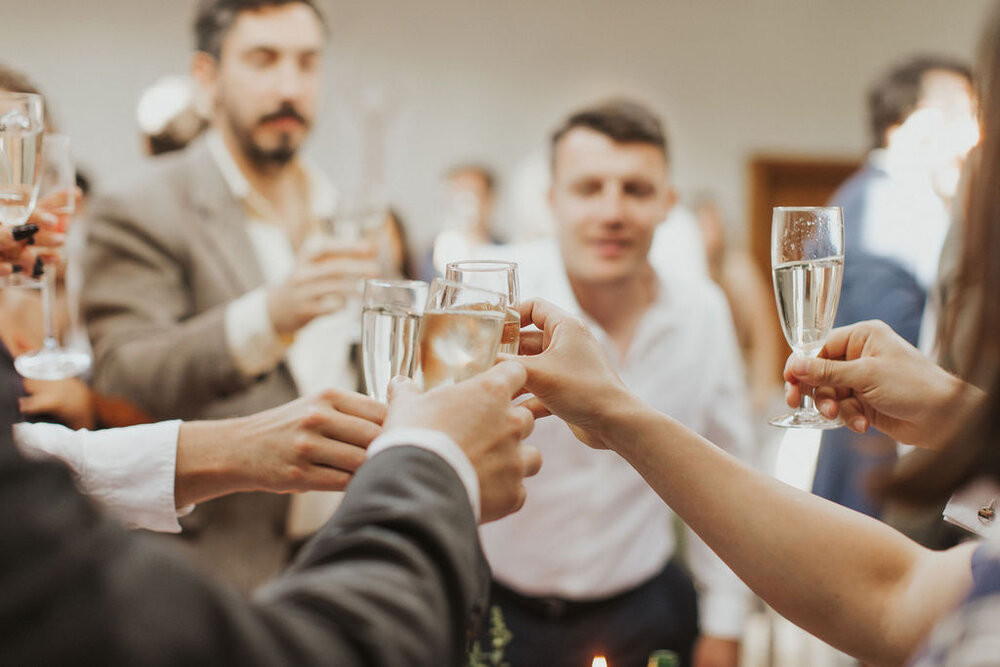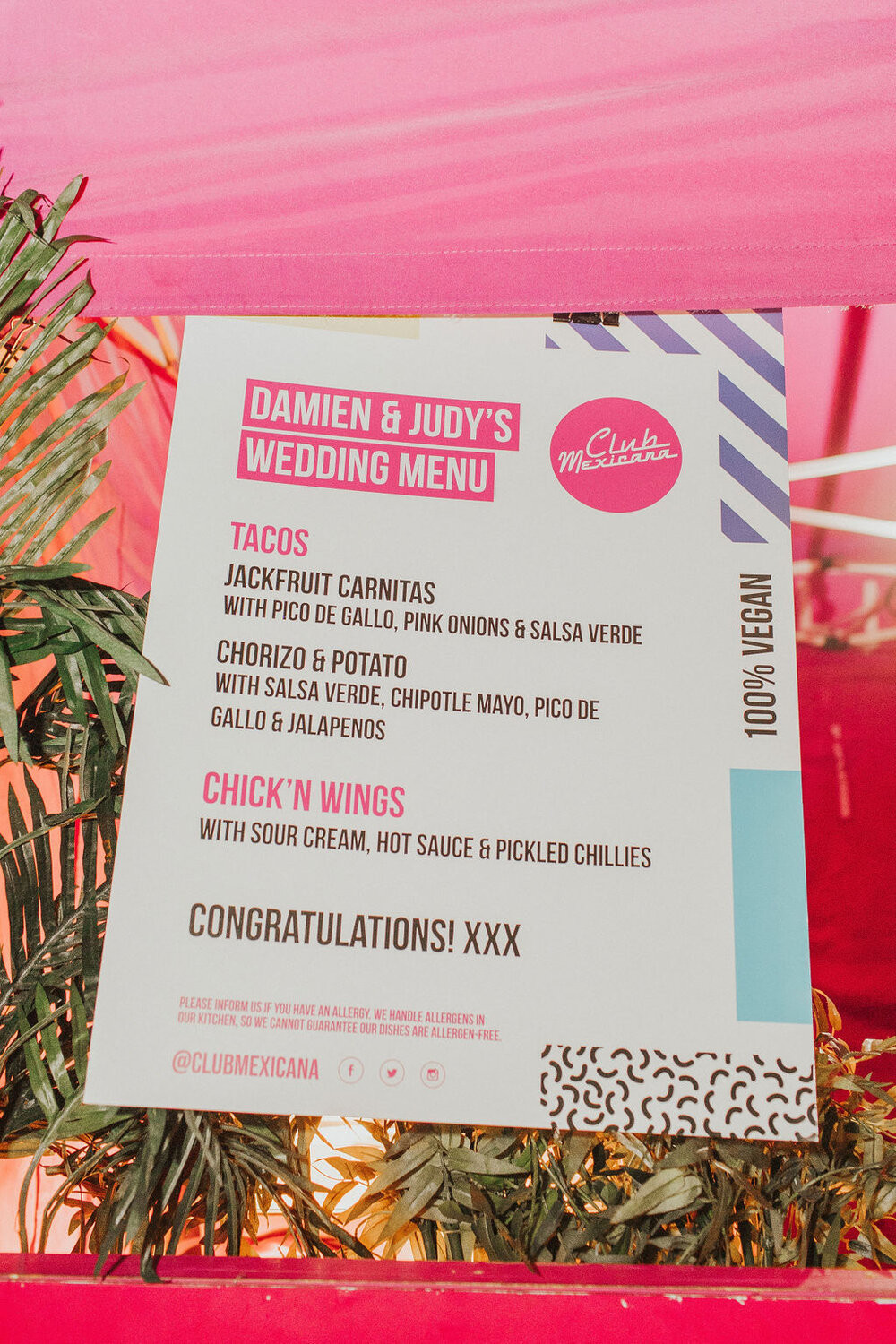 The Photography + Film:
We had a strict budget and most quotes we were getting back for photography + videography were way too expensive. I fell in love with someone's work that was affordable but alas, she was unavailable. What was incredible, though, is that she reached out to a few of her friends to see if they were available and then passed all the details onto me. That is how I found Jonathan + Ella at Indiego. Again, we met only them and clicked instantly. Their style is natural and not super stylised and traditional which was perfect for us. They also integrated themselves into the wedding well and acted as if they were normal guests which was so lovely as it really does feel natural and relaxed. I personally hate being the centre of attention and getting my photo taken so it was really important that I found people that would respect that and not push too hard with poses. We really wanted the photos to capture the essence of the day and be authentic so when we looked back at them it would bring back those feelings and memories. Also, our favourite part of shooting with Jonathan and Ella is they ask what your favourite music is so that when you are walking around the grounds having the couples shots they play the music to make you feel at ease and so you can dance around and just have fun!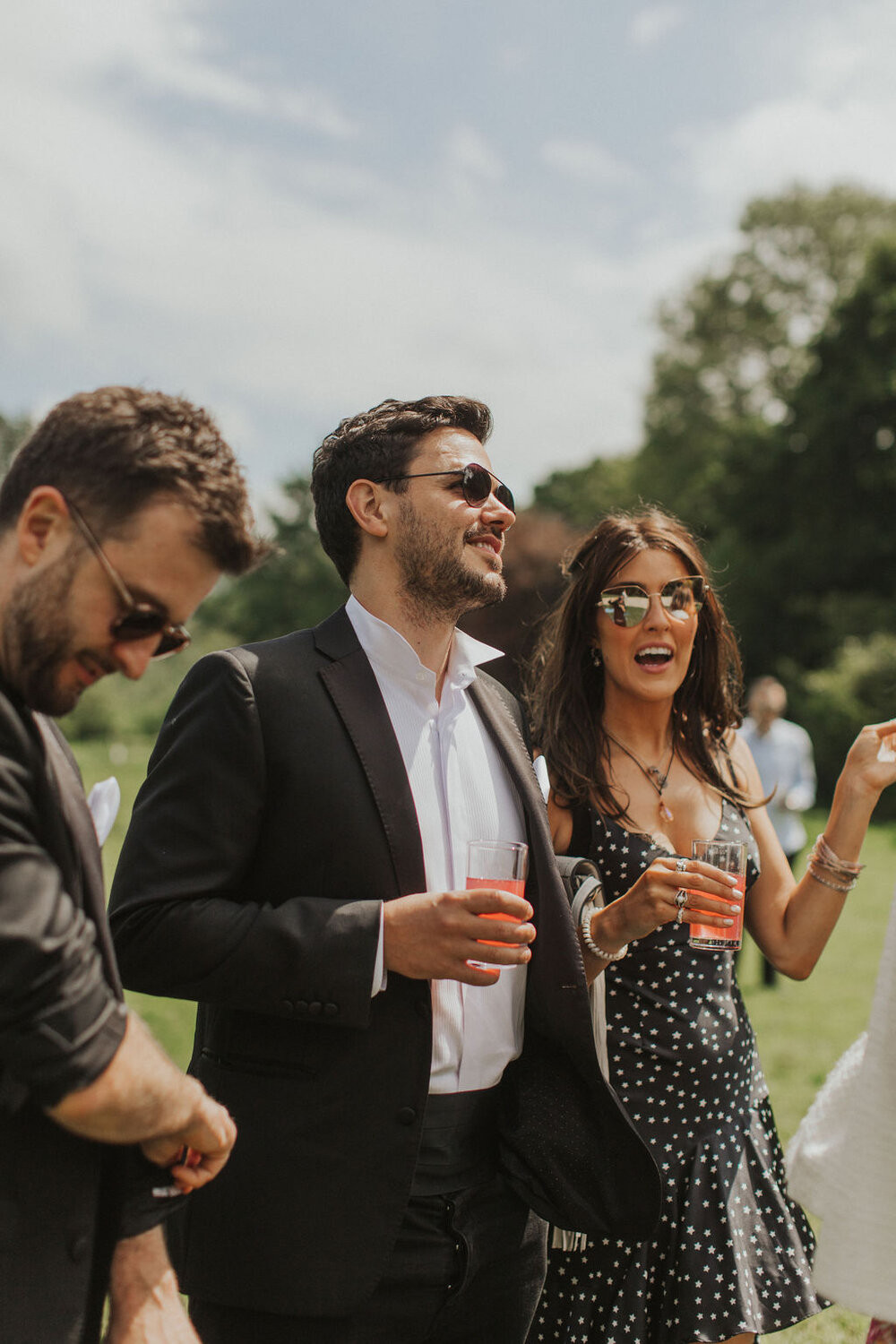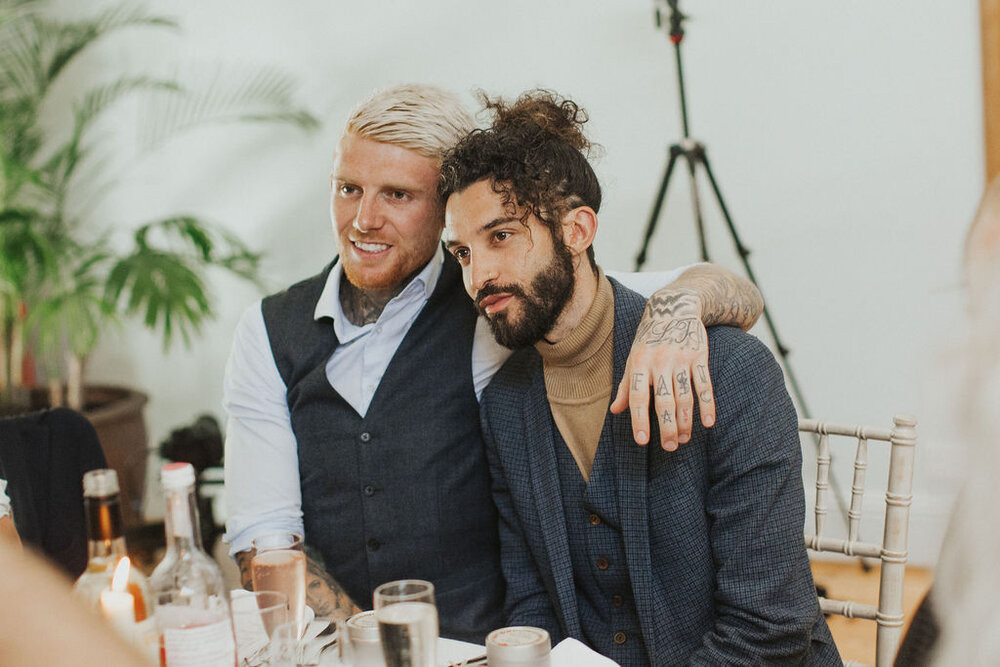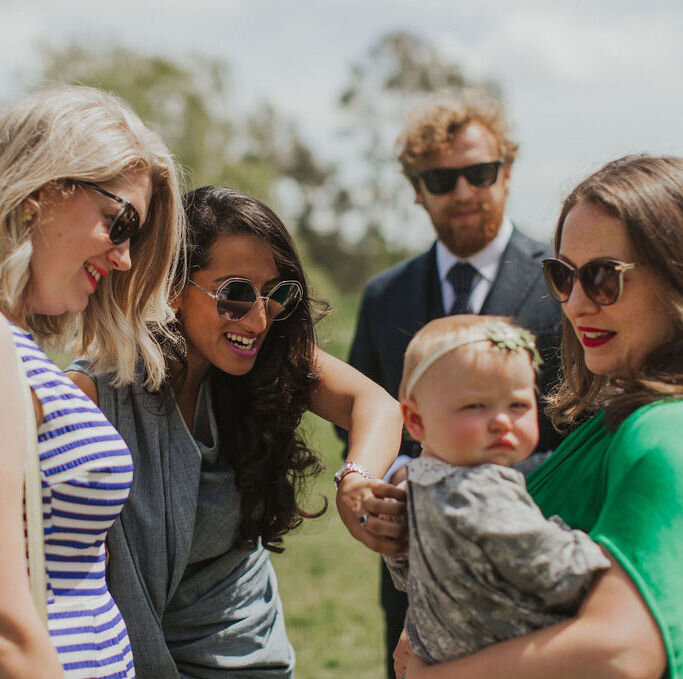 The Hair + Makeup:
Our incredible friend Em-J (who has spoken at tons of our Vevolution events) completely organised the hair and makeup which was massive stress off my shoulders. Because we got married outside of London, it was tricky to find vegan makeup artists and hairdressers.I was close to not getting my makeup done professionally, as I hardly ever wear it apart from eyeliner, mascara and the odd bit of lipstick, but I did this more for a treat and a way to say thank you to my mum, sisters, mother-in-law and bridesmaids for being so supportive with the wedding prep. Em-J organised Naomi Lake, Siân Revill and Evie who all did such a great job and gave us all entirely vegan and cruelty-free looks that made us feel fabulous for the day.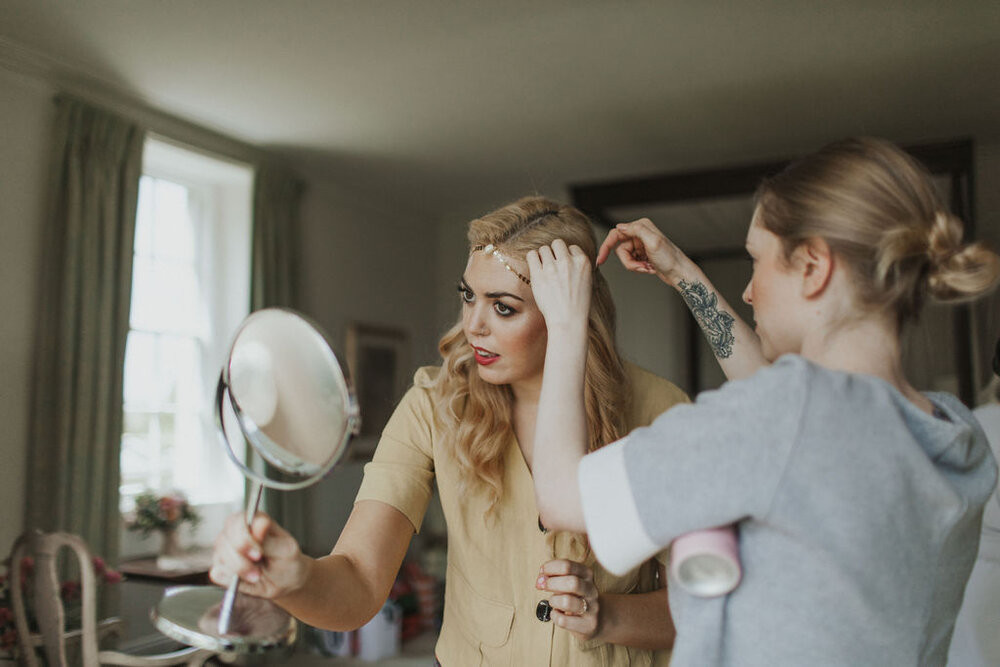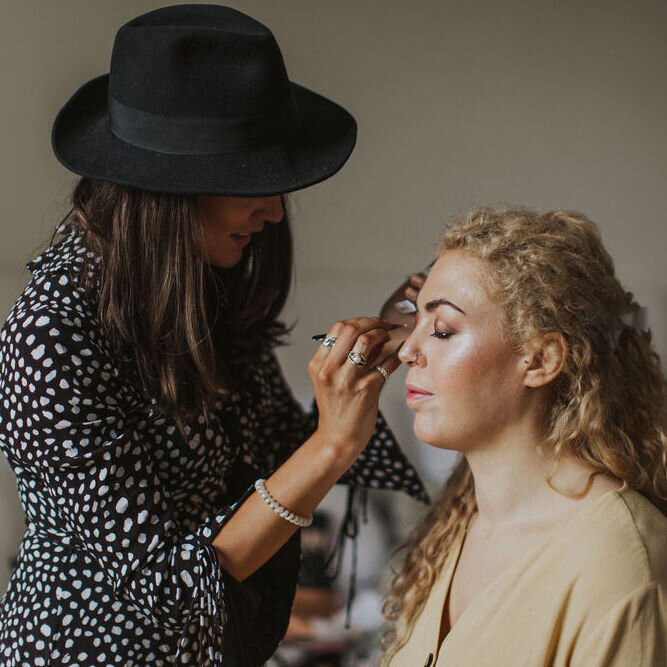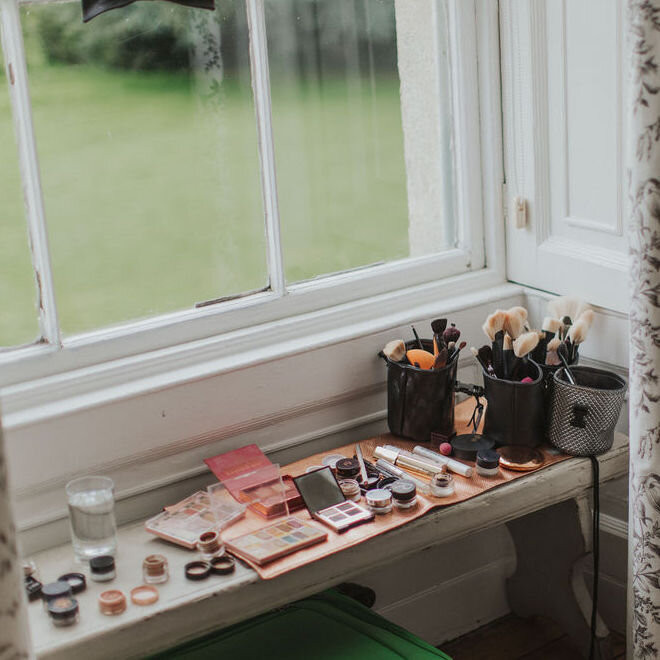 "I ended up falling in love with a dress from Grace Loves Lace - they have vegan dresses and all their dresses are super comfortable with no boning or even a zip so the stretchy fabric caresses your body and fits basically every body type."
The Attire:
I will start off with my outfit for the day. I went full force into the outfit planning with the idea that I was going to get an outfit second hand. Unfortunately, this did not happen - which I felt extremely guilty about. My advice if you want to get a second-hand outfit is plan as far in advance as you can - especially if you are a tall gal like myself. I left it way too late - because of work commitments I didn't actually start planning the wedding until January when our wedding was in May. When I started looking at second-hand sites, most available outfits were far too short and small for me. I ended up falling in love with a dress from Grace Loves Lace - they have vegan dresses and all their dresses are super comfortable with no boning or even a zip so the stretchy fabric caresses your body and fits basically every body type.
When Damien started looking for a suit he realised how difficult it was to find a fully vegan suit. A lot of suits that seem to be vegan may have horsehair in the lining of the lapel or bone for the buttons. He found King & Allen who had a bamboo suit made for him. He made this investment as this was his first tailored suit and one which he can wear time and time again at other occasions.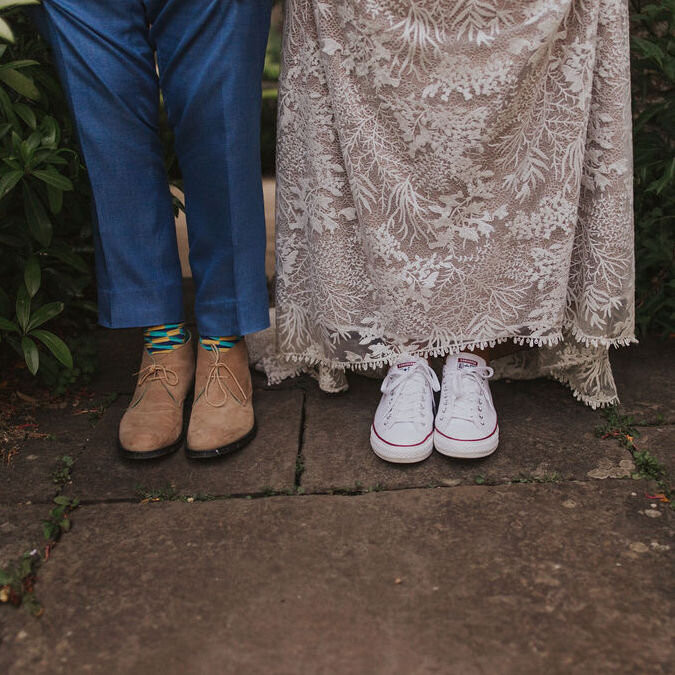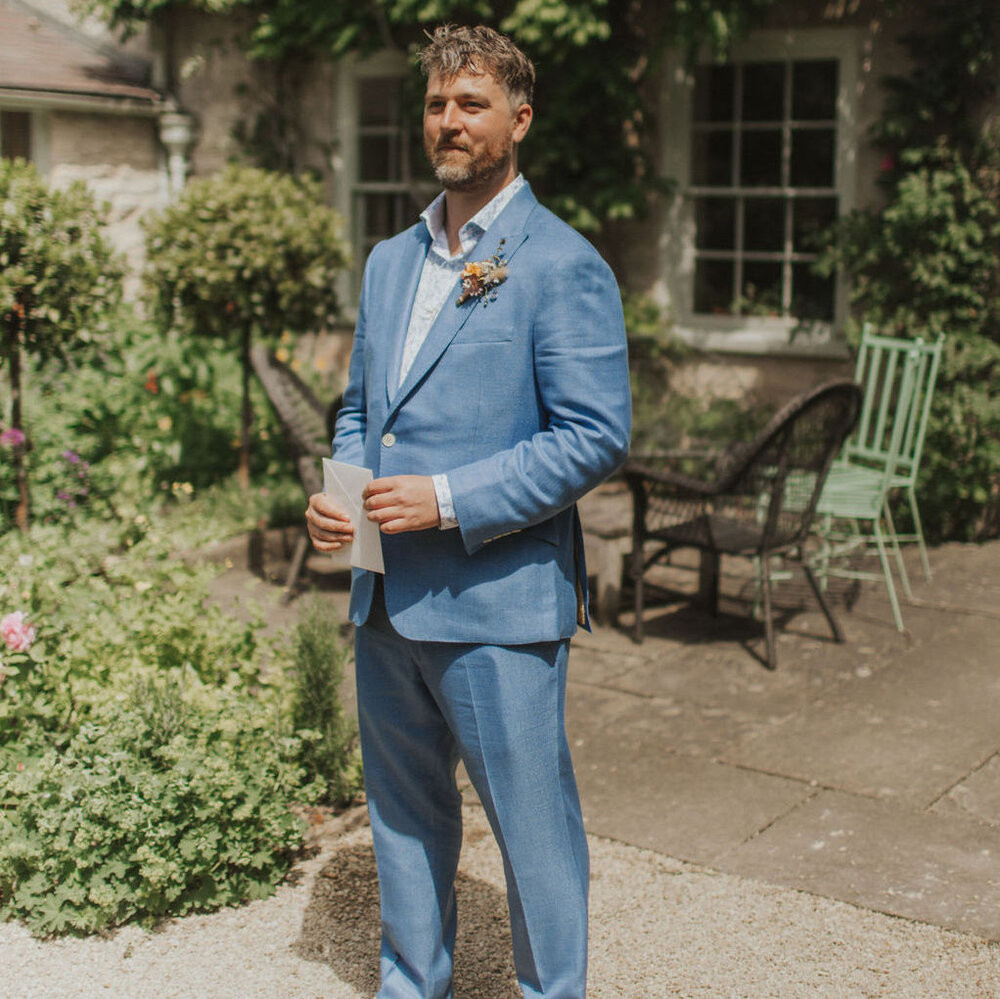 The Other Suppliers:
Being both massive music nerds we really wanted the music to play a big part of our day. Damien's cousin performed for our ceremony. At dinner, we had Passing Through Eden who is an incredible electronic artist. I first heard Joseph's music when he was busking in Hackney - you will catch him all around London bringing the city to life as his music echoes through the streets. For the evening we had Truly Medley Deeply as our band who were so much fun! They are so unique and cover basically every song in their own way - they went from Love Song by The Cure which was our first dance to The Lion King to Garage to Britney Spears to Indie!
One of the main things I have always loved when I organise events is to get creative and make them interactive which is why I was so excited that Harriet Riddell who goes by InStichYou was involved. Harriet is a textile performance artist - she makes observational drawings with her sewing machine. What she does is one of a kind - I first met Harriet at an art fair where she stitched my portrait. It was the most beautiful and personal piece of art I have ever seen. Harriet brought her sewing machine to our wedding and stitched the entire day - the ceremony, the conversations, the laughter, and fun.
I also used Etsy loads - it is an incredible place where you can get creative personal items that don't break the bank. Also, it is great to know you are supporting independent artists. The main stores from Etsy that I want to promote are Sea Finds Scotland & Witch Wood Candles. I will start with Sea Finds Scotland - Linda goes along her local beach in Scotland and collects the most beautiful pieces of sea glass. We used her sea glass for our guests' place names so that they would have something beautiful to take home and also for table decoration. Linda was so lovely and wrote such lovely notes with hand-drawn art when she sent the packages. After deciding against making my own candle favours for our guests (our friend strongly advised me against it as we live in a flat and our kitchen has no windows!) I found Witch Wood Candles. Erin created beautiful, vegan, and ethically sourced candles that had crystals and dried flowers in.
The DIY:
As for DIY ideas, I tried to keep it achievable as I knew I wouldn't have loads of free time in the lead-up to the wedding due to work commitments. That is why I used Etsy quite a bit as it recreated that handmade feel and was affordable. The items I did spend some DIY time on were:
Our table plan - I cross-stitched our main table plan sign and used amazing fabric from Dalston Mill Fabrics on Ridley Road with embroidery hoops for the table numbers

I created all the programmes & menus rather than getting them printed externally - this saved a huge cost

We made a memory tree for our loved ones who sadly couldn't be there on the day

I also made edible flower lollies for all our guests to enjoy during the ceremony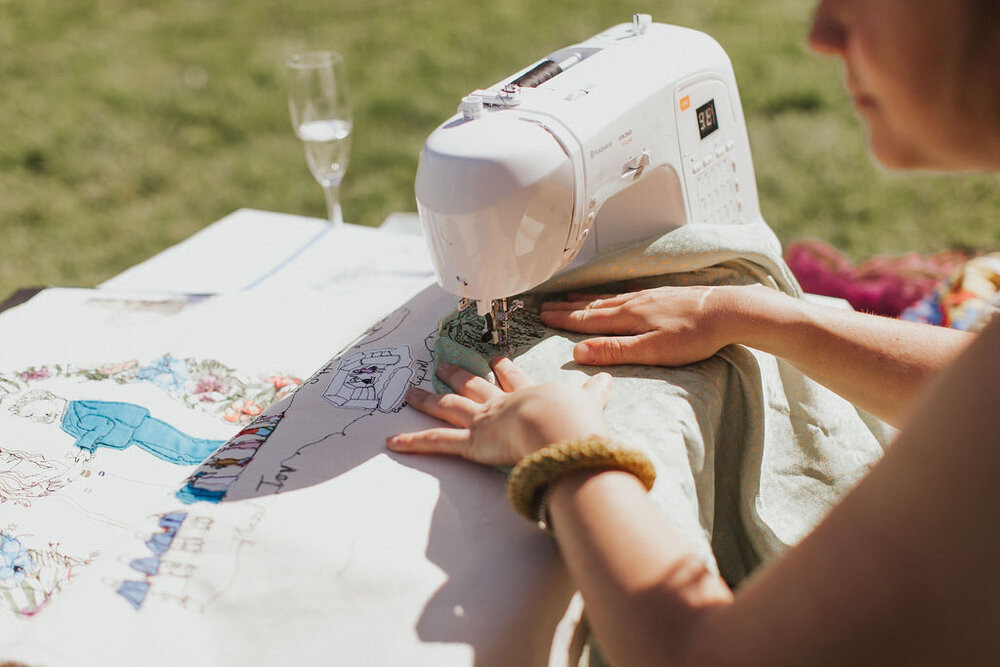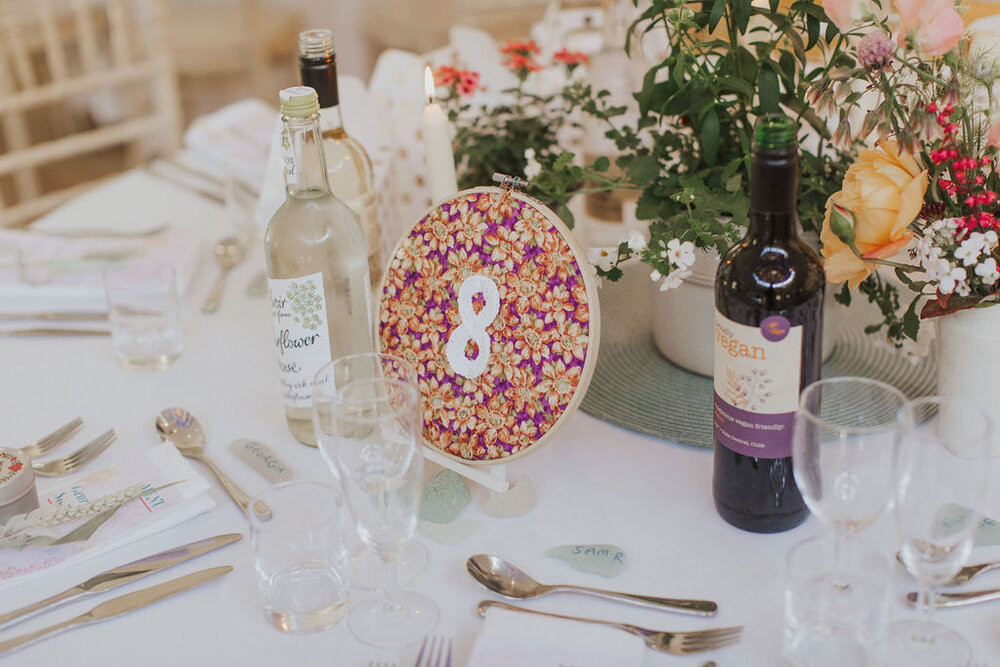 Last bits of advice:
Insurance: Unfortunately some couples who have had to cancel or postpone their wedding due to coronavirus would have experienced unforgiving venues and suppliers. This is when wedding insurance is absolutely key to protect yourself from situations out of your control.

Kids: If you are planning on having kids at your wedding make sure there are things for them to do! It can be a pretty long day so it is good to think of the age group and see if the venue has activities they can include in the hire. During dinner, we made up some fun boxes with games for each child to keep them entertained and we hired a bouncy castle, although I think the adults enjoyed it more than the children.

Ask For Help: If you need some help reach out to your family and/or friends. My family and friends especially my mum supported me so much with the planning which freed up some of my time. Also if you have creative people in your life let them help you with the DIY projects!

Self-Care: It is really important to be kind to yourself and always remember why you are having this wedding. Events can be all-consuming and when something is so personal and close to your heart it can be hard to not become a perfectionist but, as I said before, just remind yourself of the reasons you are having this wedding, to marry your love.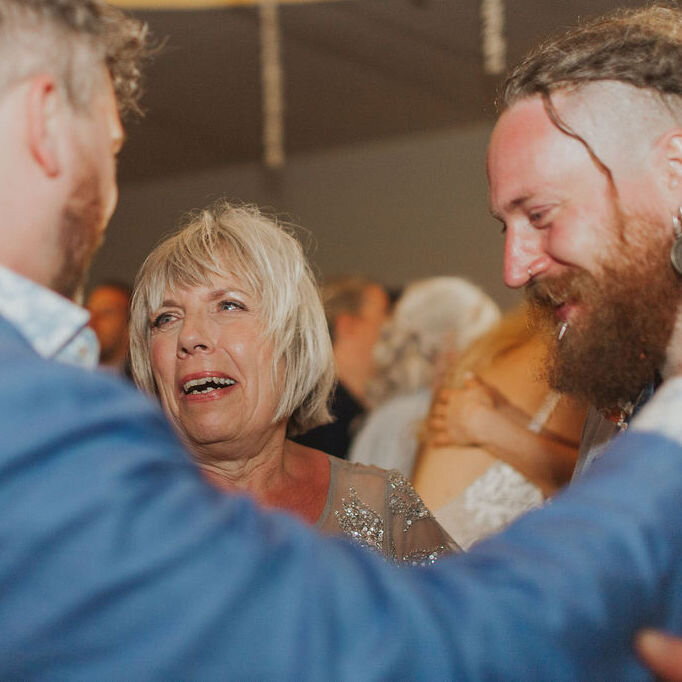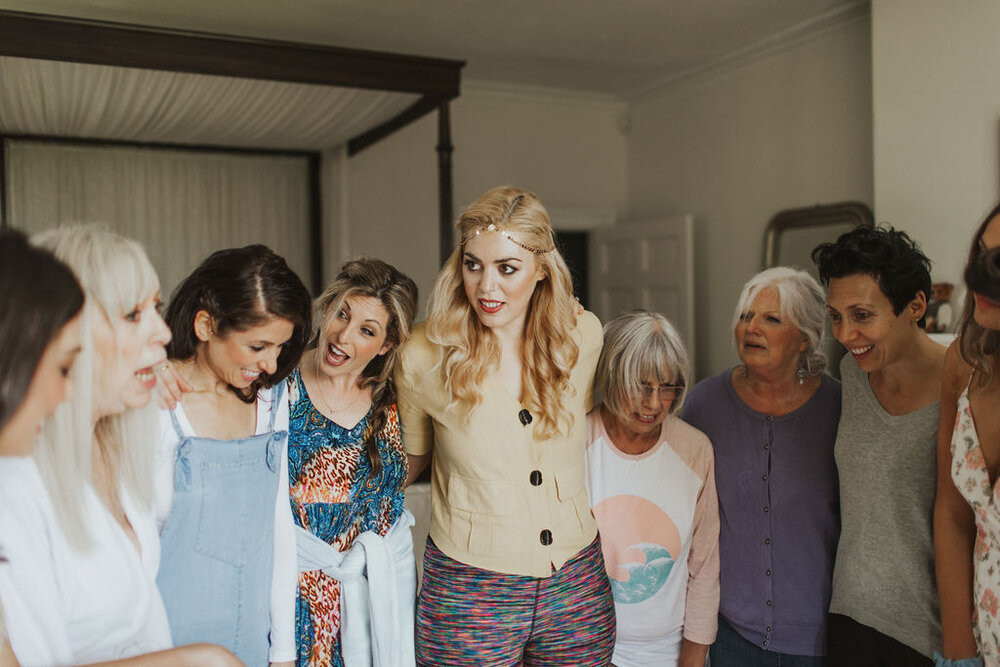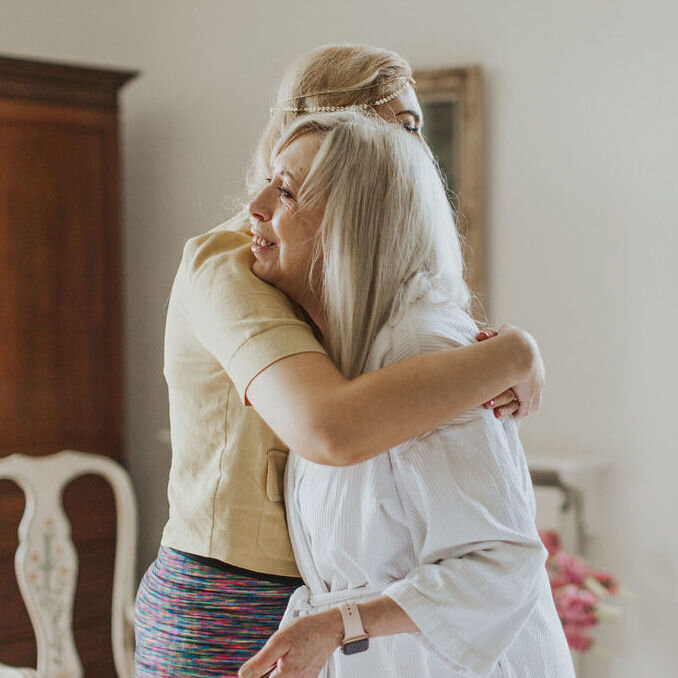 Also, for anyone who is reading bridal magazines, be kind to yourself here - a lot of magazines celebrate a certain kind of wedding and bride and what you want and who you are may not always be represented. I would highly recommend Rock n Roll Bride magazine for a really diverse and untraditional wedding inspiration. A lot of magazines will try to make you feel that this has to be the most perfect day as it is the best day of your life - I say HELL NO! Yes, this will be a magical and beautiful day and definitely one of the best days of your life but hopefully post-wedding you will have many other best days of your life. If you have the right mindset that this will be one of the best days of your life it takes the pressure off!
If you want to see my venue, dress, supplier research and/or templates for budgets, schedules, etc. then follow this link.
If you have got this far then thank you for taking the time to read my advice - I really hope it helps you on your wedding planning journey. If you need any further tips or advice please feel free to reach out to me.
I really hope you have the most magical experience planning your wedding and that it is one of the best days of your life 😃