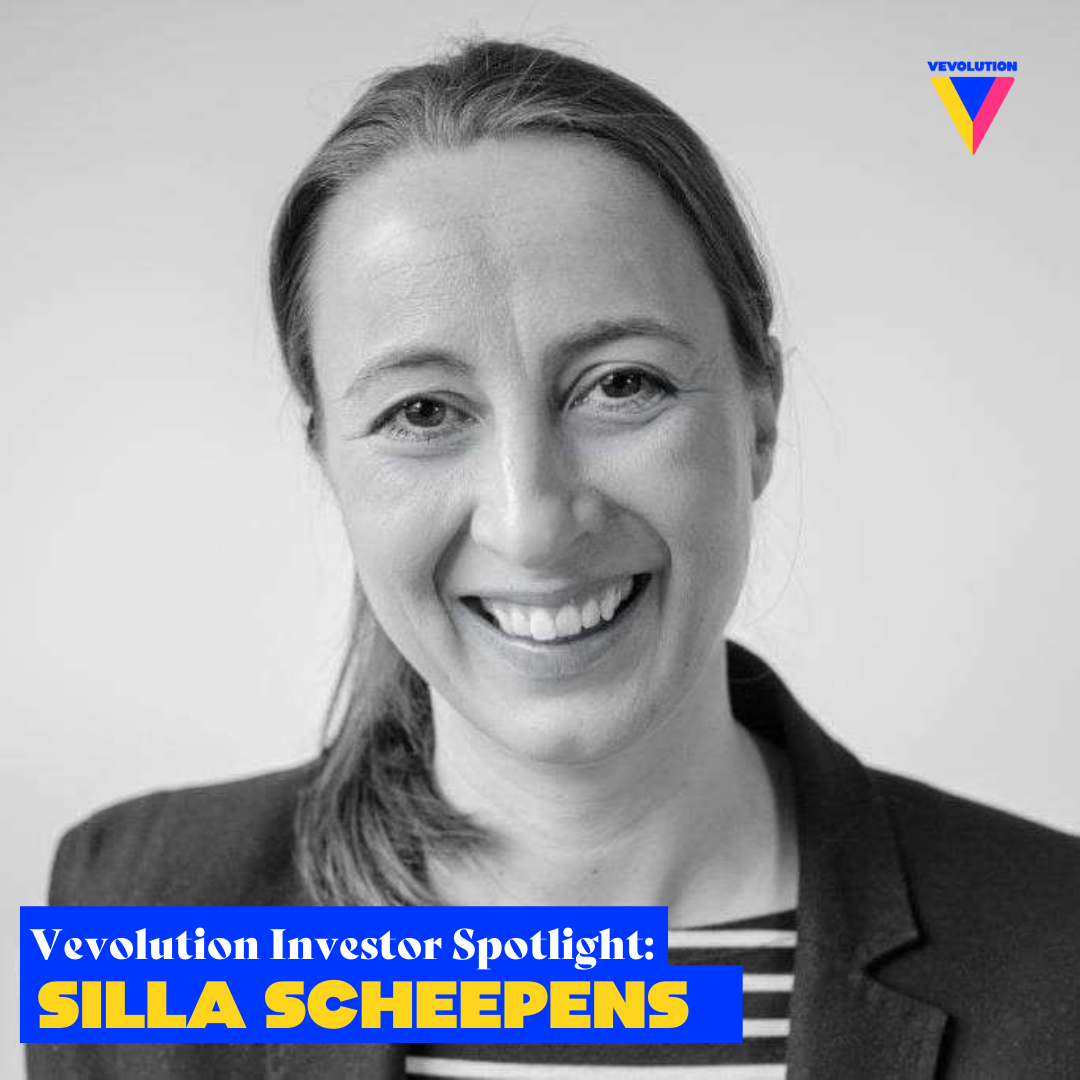 Vevolution Investor Spotlight: Silla Scheepens of S2 Capital
Lois Johnston ・ 14 April 2021

Silla Scheepns is the Founding Partner of S2 Capital, a plant-based investment fund based in Amsterdam, Netherlands.
Silla is the Founding Partner of S2 Capital, along with Maarten Scheepens, which launched in 2019. Silla is a plant-based food investor and strategic advisor with a solid marketing & sales track record in consumer driven environments.
Why did you start investing in plant-based startups?
"At this point in time there is not a more exciting space to be in than in the plant-based food space; the purpose of trying to do better, the positive hunger for change, the innovation, the explosive growth…It feels like a wonderful opportunity to contribute to something bigger. This in combination with the fact that we come from a food and consumer driven, marketing-strategy background AND our general love for brands and food!"
Who have you invested in, and what do they do?
"The companies we have invested in all strive to bring positive change to our ecosystems, animal welfare and our health. They do this by producing innovative plant based solutions, trying to convince consumers to alter their eating habits. We invest in companies that have great products and teams. To scale-ups like No Evil Foods, Allplants, and LIVEKINDLY Co we provide our network and knowledge upon request. With the start-ups in our portfolio we have a more active role by contributing to their positioning, strategy and brand, thus bringing them from a minimal viable product to a product market fit, ready for scale and speed."
How do you decide who you are going to invest in?
"We look at the traction of the business, the team, the operational background and if their product is ahead of the curve"
What do you love about the Vevolution platform?
"Vevolution has quickly become the go-to destination of the plant-based investment scene. Besides there are many like minded investors with whom we can team up when looking at investment opportunities."
We're absolutely thrilled to have Silla Scheepens of S2 Capital as one of our founding investor members at Vevolution.
Vevolution Description

It's our mission to accelerate the growth of the plant-based and cell-based economy by providing fintech solutions that enable opportunities for investors and startups.
Contact Details

For more details or to arrange to be featured on Vevolution Investor Spotlight please contact.
Erik Amundson, Community & Operations Director