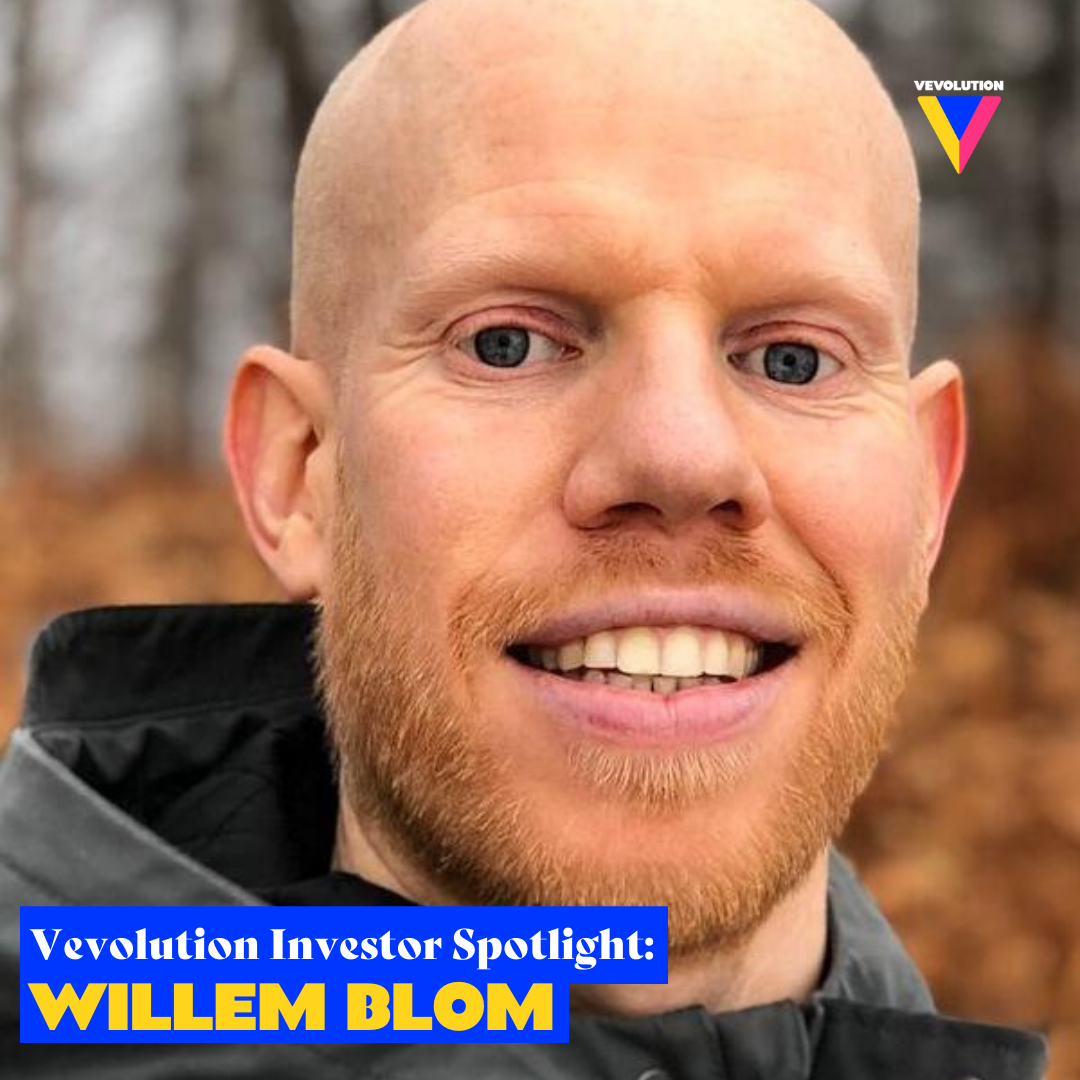 Vevolution Investor Spotlight: Willem Blom of Plantbase
Erik Amundson ・ 17 March 2021
Willem Blom is a serial entrepreneur, vegan, impact investor, and this week's Vevolution Investor Spotlight!
About Willem Blom
Willem founded a digital marketing agency that later became Dept. Dept is the leading European digital agency with 1600 creative quants and offices in 13 countries. Willem launched Plantbase in 2017, an impact investment fund. Willem has primarily invested in alt-protein companies.
Who have you invested in, and what do they do?
"I've invested in 20+ alt protein companies. In plant-based, fermentation tech and cell ag. Most of them are CPG brands. Our portfolio includes Heura, Meatable, Better Nature, Mycorena, Avant Meats and several other gamechangers. Plantbase accelerates start-ups with groundbreaking technologies to create an animal-free supply chain. Most recently, we have added four new companies to the Plantbase portfolio — JUST, Mighty Pea, Après, and Purezza."
Why did you start investing in plant-based startups?
"We need to displace animals from our food supply chain. For the planet, because animals are sentient beings and not machines, and for our health. We've replaced animals with technology in other industries in the past, and I'm confident we can do the same within our food system."
What do you love about the Vevolution platform?
"I love that there is a place where like minded purpose-driven investors and founders can connect. I'm impressed with the quality of startups applying and the acceleration Vevolution brings to our space."
We're absolutely thrilled to have Willem Blom of Plantbase as one of our founding investor members at Vevolution.
Vevolution Description
It's our mission to accelerate the growth of the plant-based and cell-based economy by providing fintech solutions that enable opportunities for investors and startups.
Contact Details
For more details or to arrange to be featured on Vevolution Investor Spotlight please contact.
Erik Amundson, Community & Operations Director