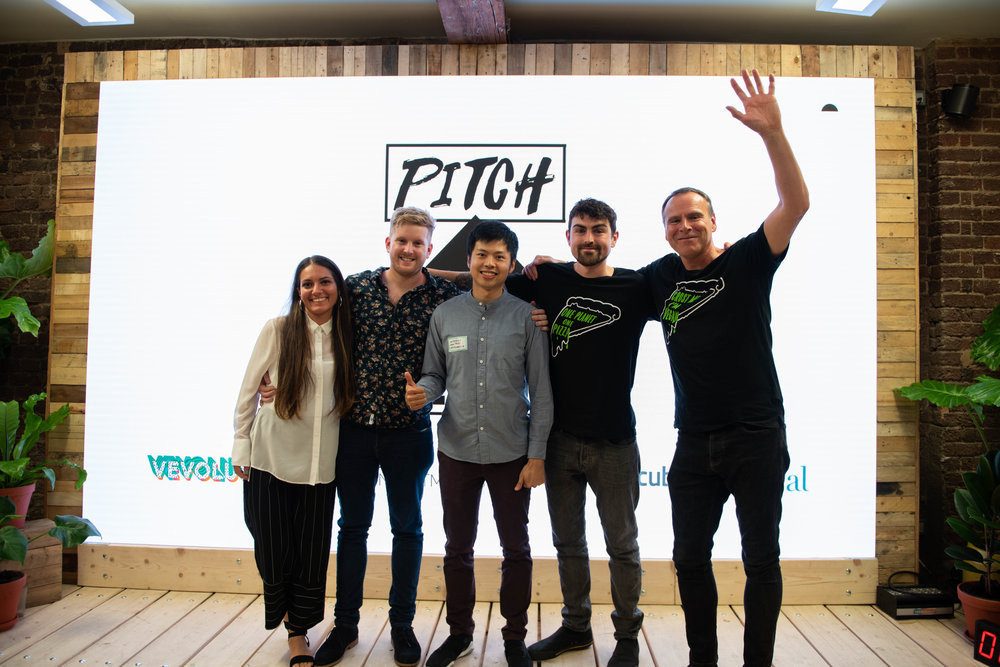 FRUU.. Purezza And One Planet Pizza Scoop Investment At Pitch + Plant Competition
Damien Clarkson ・ 19 July 2018
The Winners Of Vevolution's Pitch + Plant Competition
Last Saturday 14th July the plant-based business world gathered at Lush Studios, Soho, London for the final of the second edition of our plant-based business pitching competition Pitch + Plant.
To make it through to the final the startups had to go through a tough application process which saw 56 plant-based companies applying for the opportunity to pitch at the event. With 7 being finally selected to take part in the live Pitch + Plant final.Last Saturday saw the 7 plant-based startups pitch for a total of up-to £100,000 on offer from investment firm BRAN Investments.
The competition was fierce on the evening as a packed house watched entrepreneurs deliver excellent 5 minute investment pitches.They then faced cross examination from the panel of investment experts. The judges were Emma Sinclair MBE Co-Founder of EnterpriseAlumni, Ashish Goyal Director of BRAN Investments, Tom Smith Partnerships Manager at Crowdcube and Paul Brown Founder of BOL.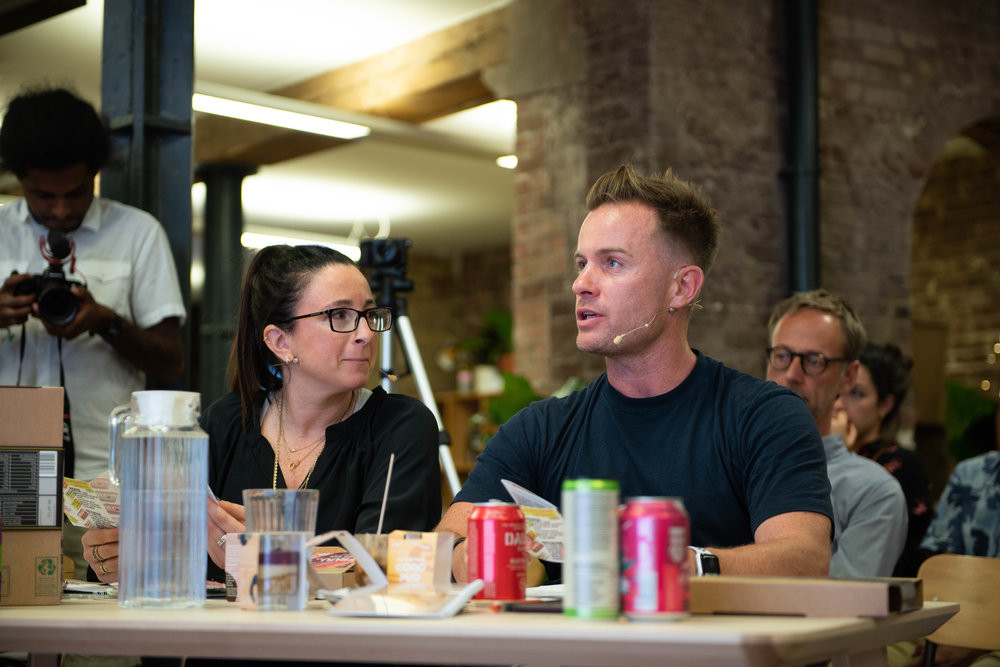 Emma Sinclair MBE and Paul Brown Of BOL Judging
After 7 pitches and cross examination the judges got down to the business of deciding the winners on the evening.Both Judy and I then had the task of stepping on stage to announce the winners. We could both feel the electricity in the air as informed the crowd that 3 startups would be receiving investment towards their fundraising rounds.1st place went to FRUU.. who received £40,000 towards the fundraising round for their natural and fruit waste cosmetics company.
2nd place went to Purezza who received £35,000 towards their vision of opening a factory to start producing their vegan cheeses.
3rd place went to One Planet Pizza who received £25,000 towards for their rapidly expanding frozen pizza company.The winners will soon launch fundraising campaigns on leading equity crowdfunding platform CrowdCube. Keep any eye out of these as they represent fantastic opportunities to support exciting plant-based businesses.The other finalists Plantifull Co, Macacha, Bloombox Club and The Hardihood all gave fantastic pitches and really represent some of the most exciting emerging plant-based businesses around.
Actually one of the finalists who didn't secure investment The Hardihood have just gone live with their campaign on Crowdcube. They have a fantastic product which both of us love - definitely a business worth supporting: https://www.crowdcube.com/companies/the-hardihood/pitches/qay9Eq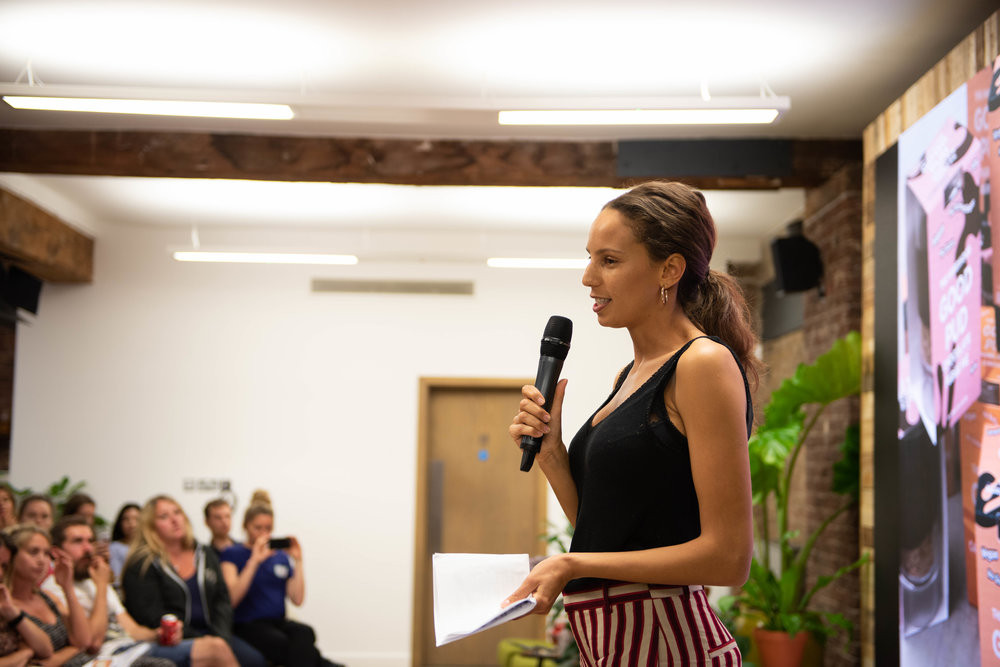 Leah Garwood - Gowers of The Hardihood during her Pitch + Plant Pitch The Hardihood
What Is Next For Pitch + Plant?
Judy and I created Pitch + Plant because we know so many inspiring plant-based entrepreneurs who have passion and vision to grow successful businesses but they did not have the contacts in the investment world. Our partnership with BRAN Investments with these first two Pitch + Plant events has enabled us to connect great startups with investors passionate about investing in plant-based businesses.
Would You Like To See Pitch + Plant In Your City?
Very interestingly over the past months we have received messages from all around the world about Pitch + Plant with so many entrepreneurs keen to see it in their country.This is something we'd love to explore with overseas investment partners. So if you are reading this and feel like your city could do with a plant-based pitching competition please get in-touch. Judy and I are keen for Vevolution to continue to connect entrepreneurs with investors and help plant-based businesses create successful products and essential services that help everyone discover the joy of plant-based living.
Find Out About More Vevolution Events
Sign up with your email address to receive updates about all the initiatives we are creating here at Vevolution.
First Name Last Name Email Address Sign Up
We respect your privacy.
Thank you!