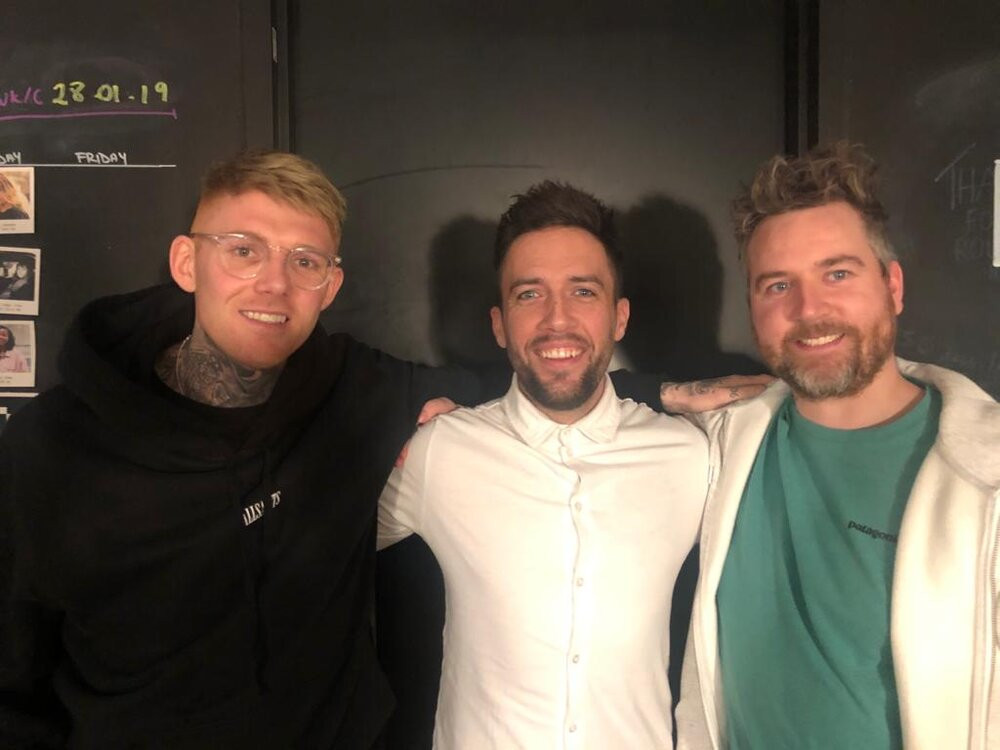 Thinking Outside Of The Subscription Box: Co-Founder Of The Vegan Kind On The Plant Based Business Podcast
Jenny Edwards ・ 13 February 2020
Loui, Scott and Damien
Scott and Karris McCulloch are the founders of The Vegan Kind, an incredible subscription box service and online plant-based supermarket. Not only are they the UK's most popular vegan subscription box, but they have a huge range of plant-based treats and products, from cheese, to chocolate.
In this episode, Damien and Loui sit with Scott to chat about the journey to their current Seedrs campaign, and how they've built up their supportive community. Hear about how they select the products that go into their boxes, as well as Scott's story of quitting his stable job to pursue his business dream.
Topics covered in this episode:
The birth of The Vegan Kind

Choosing the right products for your business

Fundraising through Seedrs

Working with influencers
This is a must listen episode of the podcast which is available on Apple Podcasts, Spotify and android players.
If you are enjoying the podcast please share it with your peers and leave us a positive review.
Download The Plant Based Business Podcast
The Plant Based Business Podcast is a new podcast made by Vevolution in collaboration with leading plant-based entrepreneur Loui Blake. It is co-hosted by Vevolution Co-Founders Damien Clarkson, Judy Nadel and Loui Blake.