V-Entrepreneurs Barcelona Launch Event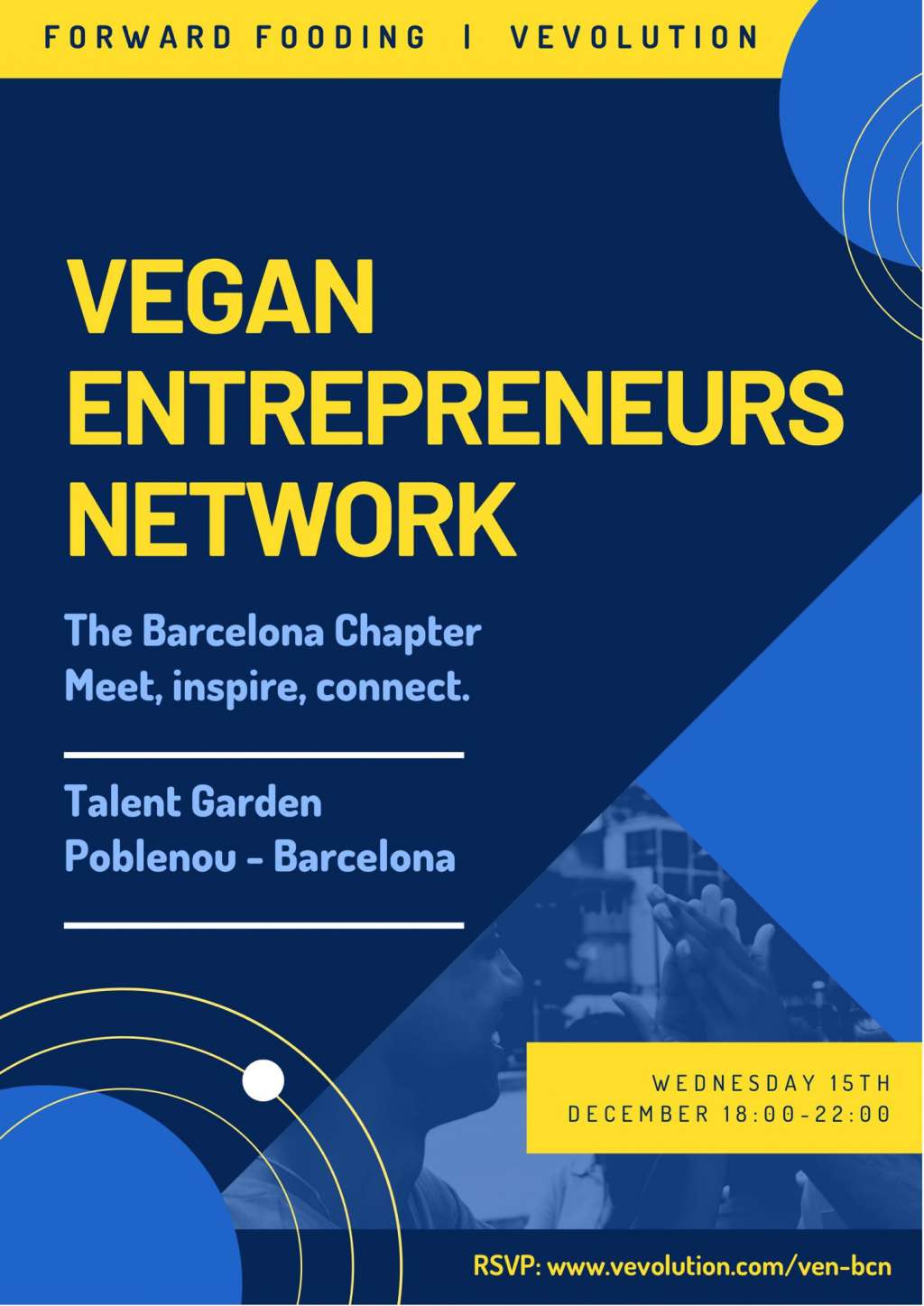 15 December 2021 18:00 CEST
This event has taken place
Address
Talent Garden Hub
Carrer de Ramon Turró, 169
Barcelona
08005
Spain
Date
15 December 2021 18:00 - 22:00 CEST
Add to calendar
Language
English
About V-Entrepreneurs Barcelona Launch Event
In collaboration with Vevolution and Forward Fooding we are pleased to announce the very first Barcelona event of the Vegan Entrepreneurs Network.

The content will be primarily focused around vegan entrepreneurship and relevant for any (wanna-be) vegan entrepreneur.

SPEAKER
Our launching speaker is no less than Marc Coloma, Founder & CEO of Heura Foods. Talking about his personal story becoming a vegan entrepreneur, the challenges, the difficulties and strategies of creating a big brand like Heura.

PANEL
There will be a panel with industry leading experts to talk about the state of the industry in Barcelona, with:

- Roberto Guerra, former MD vegconomist en español
- Ana Luz Sanz, co-founder of Väcka
- Maria Cebrian, founder of Terraseed
- Michiel van Deursen, investor at Capital V

There will be plenty of opportunity to meet new people and create inspiring connections with like minded people in the business.

RSVP by signing up, and please don't hesitate to bring a friend along, we'd love to grow the community.

PARTNERS
- Forward Fooding
- Vevolution

We look forward to seeing you there!