Vevolution Pitch - July 2023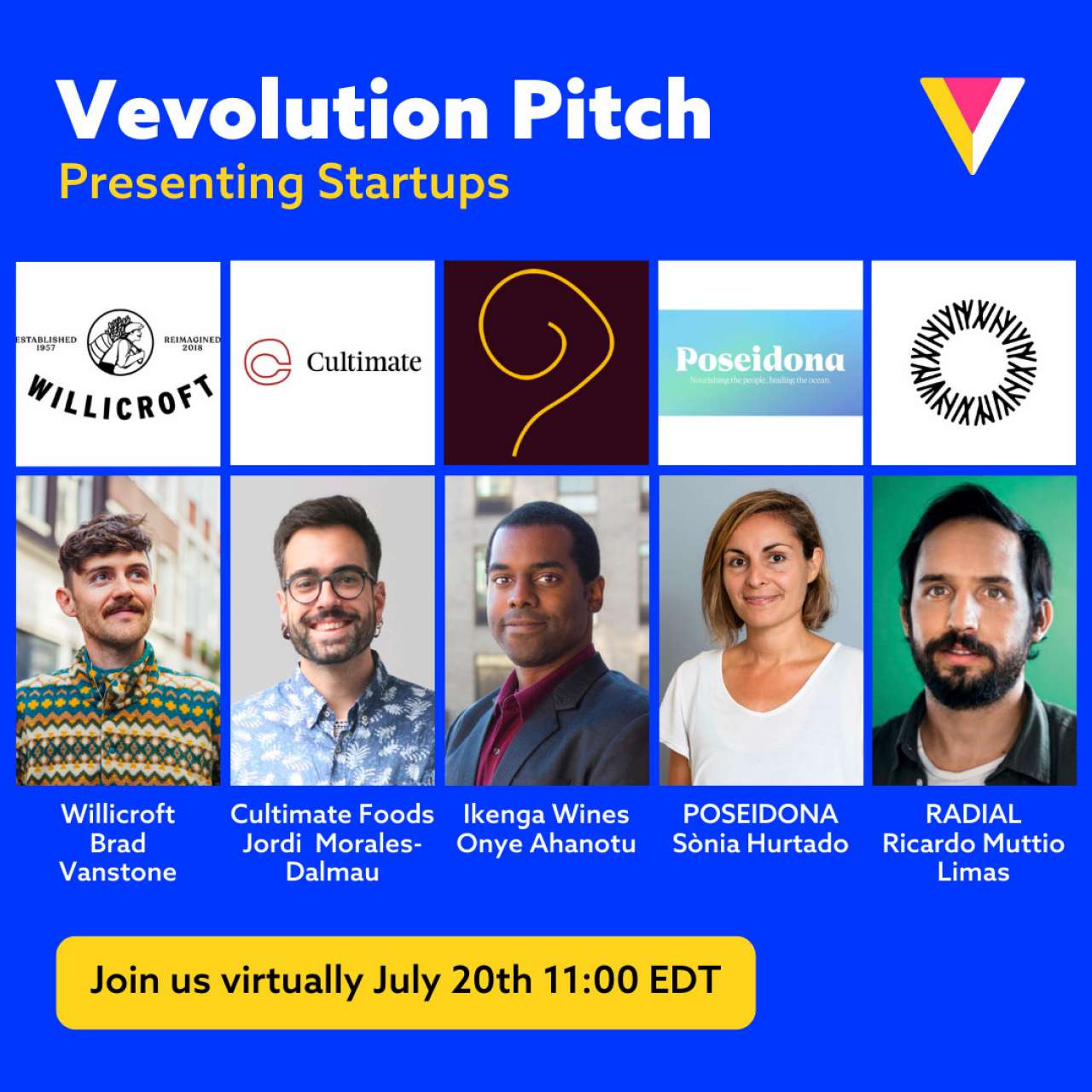 This event has taken place
Online event
Date
20 July 2023 11:00 - 12:30 EST
Add to calendar
Language
English
Category
Pitch event
About Vevolution Pitch - July 2023
Join us to hear pitches from the most innovative foodtech, biotech, and next-gen material companies in the world.

Investors can verify their account to access startup fundraising information (decks, chat, and more): https://www.vevolution.com/register

Investor panel:

Manuella Cunha Brito of Mudcake

Mudcake (formally Trellis Road) is a micro fund, typically investing in pre-seed and seed rounds of ambitious high-impact foodtech startups globally.

Adrian Friederich of Astanor Ventures

Astanor brings together capital, deep sector knowledge and a strong network of entrepreneurs, impact investors, technologists, scientists, farmers, chefs, policy makers and food lovers to give rise to a future of food that is nourishing, regenerative, scalable, trusted and delicious.

Suzanne van der Maarel of Sentient Ventures VC

Sentient Ventures is more than a fund. Their mission is to enable the innovators and change-makers to accelerate the removal of farmed animals from our food production systems, allowing our planet to heal and thrive.

Brian Bernstein of Rich Products Ventures

Rich Products Ventures invests in venture and growth stage companies that are shaping the future of food through technology and innovation.